The Taoiseach has said that one million first doses of Covid-19 vaccines have been administered to date.
"Just been informed by the HSE that we have reached one million first doses of the #CovidVaccine. Great work by all the vaccination teams and GPs across the country," Micheál Martin said on Twitter.
It comes after the Department of Health confirmed one further Covid-related death and 429 new cases of the disease.
Earlier, the Taoiseach said the Government wants anything that is open now to stay open and to end "stop-start" closures.
Speaking on RTÉ's The Week in Politics, Mr Martin said the Government will be examining retail, hairdressers, religious services and adult sport training in the coming days and a formal announcement will be made after Cabinet meets on Thursday.
The further easing of restrictions continues tomorrow with outdoor sports facilities such as golf courses and tennis courts able to reopen, along with zoos, pet farms and heritage sites.
Non-contact outdoor training for underage sports can resume in pods of 15.
The number of people who can attend a funeral can increase from ten to 25.
The Taoiseach said the Government will continue to follow the science and the "outdoor theme is critical" because it is less harmful in the context of the spread of the virus than indoor.
He said the strategy is working in terms of controlling the virus and April "has been good".
He acknowledged that the hospitality business has devastated by the pandemic, but "anything we open now we want to keep open".
Mr Martin also indicated that India could be added to the mandatory quarantine list and said Chief Medical Officer Dr Tony Holohan has written to Minister for Health Stephen Donnelly on the matter, adding that he expects a decision early this week.
A number of countries, including Britain, Germany and Italy, have added India to their red travel lists as cases surge in the country.
---
---
Mr Martin said the current advice on international travel will be re-examined in July, when it is expected there will be a significant number of vaccinations administered across Europe.
"Anything we open now, we want to keep open."

An Taoiseach @MichealMartinTD is with is in studio this morning discussing the easing of #restrictions.

Live on @RTEOne now. pic.twitter.com/wytrTUkV0c

— The Week in Politics (@rtetwip) April 25, 2021
He said: "I don't believe we can seal off Ireland forever".
"The summer is outdoor... we understand the danger of indoor" Taoiseach tells @rtetwip, holding out hope that outdoor training & dining may get approval later this week.

— Jon Williams (@WilliamsJon) April 25, 2021
Asked about the roll-out of the Johnson & Johnson vaccine, Mr Martin said the National Immunisation Advisory Committee will benefit from the "informed decisions" from the US and the European Medicines Agency.
On Friday, advisers to US health regulators said the use of the J&J vaccine should be resumed in the United States, after weighing evidence of the shot's link to extremely rare but potentially deadly blood clots.
The EMA has also said the benefits of the J&J vaccine outweigh the risks.
Mr Martin said the decision by UEFA to move Dublin's Euro 2020 games to Russia and London was the wrong call and said he thought UEFA was "out of order" putting that condition on countries.
"I thought UEFA were out of order quite frankly."@MichealMartinTD says UEFA has made the wrong call in taking Dublin's #Euro2020 games away.#RTEtwip pic.twitter.com/A1UZUWipBg

— The Week in Politics (@rtetwip) April 25, 2021
May will see 'loosening' of restrictions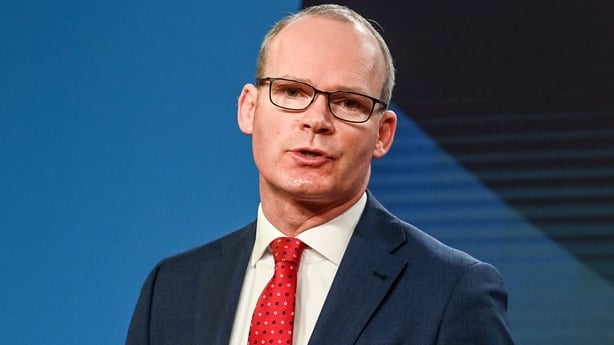 Minister for Foreign Affairs Simon Coveney has said May will be about the "loosening" of Covid-19 restrictions rather than the opening up of hospitality, but the Government hopes to be able to give "certainty" on what will happen during the summer.
Speaking on RTÉ's This Week, Mr Coveney said: "What we will do, I think, is something very similar to what was done in March, when we gave as much certainty as possible for the month of April and then we gave a good indication of what was likely for May. I think we'll give a lot of certainty for May."
Asked about dining and pubs, Mr Coveney said that the Government cannot make decisions "based on popularity or politics", but would do so based on public health advice.
He said that the National Public Health Emergency Team's next set of recommendations will be given to the Cabinet sub-committee this week and then acted on by the Cabinet itself on Thursday.
"Everybody wants to get to a point where we have incremental opening-up which includes inter-county travel at some point in the next number of months as well as hotels, restaurants, pubs, and so on.
"Realistically I think the month of May is going to be focused on the loosening of restrictions along the lines that I've just outlined and we, I hope, will be able to give clear signals based on what's possible in June, July and into August, so businesses can start planning for that.
"I don't think it's right for me to start setting benchmarks and dates today, a few days out from when we're going to get significant advice from NPHET."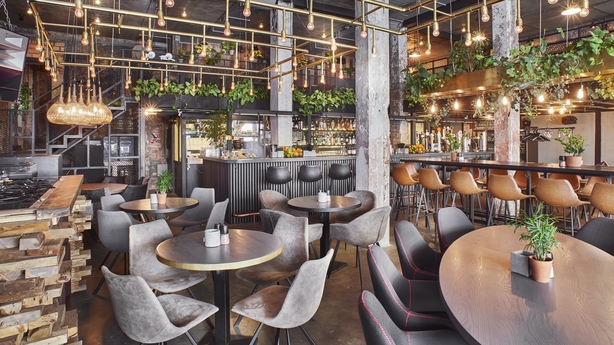 On a report that Dr Holohan has advised against indoor dining before July, Mr Coveney said: "Let's wait and see what Tony says to the Cabinet sub-committee on Wednesday or Thursday and we'll talk that through with him as we always do.
"NPHET does guide the positions that the Government takes here. The focus, I think, as the Taoiseach has outlined today, and the Tánaiste repeatedly talks about, is to make sure that we go forward and don't go backwards again.
"Nobody has an appetite for increased restrictions to respond to a fourth wave. We are in a very fortunate place now where our vaccine programme is accelerating and I think we can look ahead now with a lot of confidence but obviously have to wait for some recommendations coming from NIAC this week."
He said he would rather NIAC go through all of the material and data available to them, before making a decision on the Jansen single-dose vaccine and that "there's a lot of urgency" within NIAC.
"They will want to get this decision right… Of course we all want to see Jansen being used for as many people as possible but we want the reassurance that that can be done safely with the support of NIAC and that's where this is going.
"We'll get that decision this week and then we'll be able to be a lot clearer in terms of the pace of the roll-out and the number of adults who will be able to get their first dose or fully vaccinated by the end of June.
"The Government target is still to have 80% of the adult population with at least one dose and many fully vaccinated by the end of June."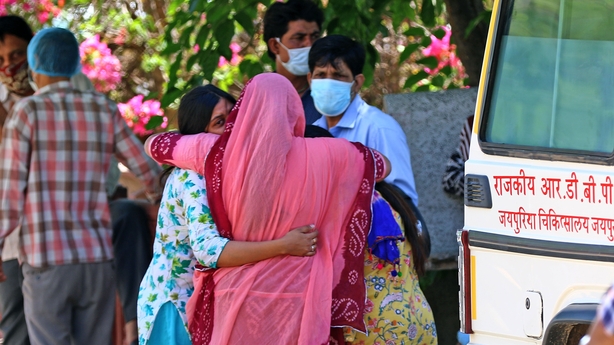 Mr Coveney said it is "likely" that India, which is currently going through a severe wave of Covid-19 infections, will be added to the mandatory hotel quarantine list in the coming 48 hours and said that what is unfolding in India now is "a nightmare" and "should be a warning sign to the rest of the world of just how devastating and tragic covid can be".
He said that he does not expect Ireland to be using the European Union's "green passport" system in June.
He said the EU is putting together "a really useful tool" which will allow people to have their Covid status in a code on their phone, which can be shown at airports, but added that he does not expect this to be used by June.
"But I think, certainly, if we then get the reassurance from our public health team that it is safe to allow vaccinated people to travel without having to quarantine then that certainly gives us the tool and the capacity to be able to open up international travel.
"It's important to say that we are going to be cautious here. International travel in my view is not likely to be a big feature this summer but as we assess the public health advice we will certainly have the capacity to be able to act on that now, in a way that we haven't before, because we will have a system being used right across the European Union that everybody accepts and recognises can verify a person's Covid risk status, linked to whether they've had it or not before, whether they've been vaccinated, whether they've been tested and when, and I think that will give us the data ammunition that will enable us to make decisions on international travel which ultimately will be positive as we move through the summer.
"I'm not in the space of being able to give dates on that but I think there is real hope there on the horizon."