The Duke of Edinburgh's final farewell will be a small family affair, with Queen Elizabeth II and her family following guidelines and wearing face masks and socially distancing as they gather to pay tribute.
Buckingham Palace announced that Philip's ceremonial royal funeral will take place next Saturday 17 April in St George's Chapel, Windsor Castle.
A national minute's silence will be observed as it begins at 3pm.
The duke's coffin will be transported from the castle to the chapel in a specially modified Land Rover he helped to design.
It will be followed by the Prince of Wales and senior royals on foot, a senior palace official said.
The queen has approved Prime Minister Boris Johnson's recommendation of national mourning, which began yesterday and runs until and including the day of the funeral.
Only 30 people, expected to be the duke's children, grandchildren and other close family, will attend as guests.
However, the Duchess of Sussex Meghan Markle has been advised by her physician not to travel to the UK for the funeral, a palace spokesman said.
It is understood Meghan made every effort to be able to travel with Harry, who will be among the mourners, but has not received the medical clearance to board a plane.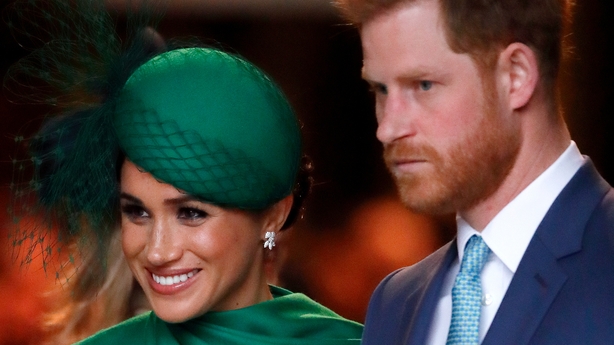 Originally 800 people would have been due to gather to pay their respects to the UK's longest serving consort, but Philip is known to have wanted a low key affair.
All public elements of the funeral have been cancelled, it will be televised but take place entirely in the grounds of the castle, the palace said.
The queen has decided the royal family will enter two weeks of royal mourning, and engagements will continue appropriate to the circumstances, a senior royal official said.
Public elements of Operation Forth Bridge, the code name for the duke's funeral plans, were abandoned for fear of drawing crowds, including the long held arrangements for military processions through London and Windsor.
Instead, the proceedings will take place entirely in the grounds of Windsor Castle, televised, but away from public view and with no access for royal fans.
The duke died peacefully in his sleep at Windsor Castle yesterday, two months before his 100th birthday, leaving the queen and the royal family "mourning his loss".
Gun salutes have been fired across the UK, in Gibraltar and at sea in tribute to the duke.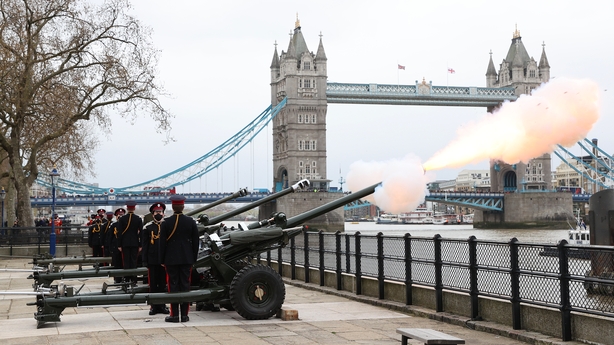 ---
Read more
Complaints about 'too much TV coverage' of Prince Philip's death
Britain's Prince Philip dies aged 99
From Greek prince to Duke of Edinburgh
---
The coordinated 41-round volleys to the former Royal Navy commander were fired at a rate of one per minute from midday in London, Edinburgh, Cardiff and Belfast, as well as at naval bases, from warships at sea, and in the British territory Gibraltar.
Similar salutes, the most according to military protocol, were also held in Canberra and Wellington, as the queen is head of state in Australia and New Zealand.
At the Tower of London, a crowd of more than 100 onlookers stayed silent as they watched the Honourable Artillery Company fire shots on the banks of the River Thames.
Sporting events, including Premier League football matches and at English county championship cricket, held moments of silence as part of worldwide tributes to mark the death of the Duke of Edinburgh, during a period of national mourning.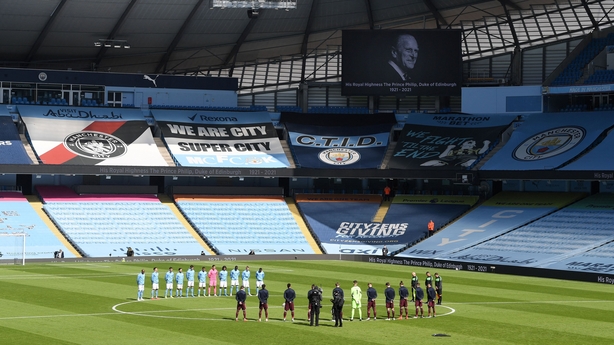 The death of the duke, the longest serving royal consort in British history, is a profound loss for the 94-year-old monarch, who once described her loyal husband as her "strength and stay" throughout her long reign.
Flags are flying at half-mast on government buildings and will do so until the morning after his funeral.
Westminster Abbey, where the couple married in 1947, tolled its tenor bell 99 times yesterday, once for each year of the prince's life.
Philip, who would have celebrated his 100th birthday in June, had been ill for some time
He spent more than a month in hospital from 16 February being treated for a pre-existing heart condition and an infection.
Despite looking frail on his release from hospital on 16 March, hopes were raised for his recovery.
But the queen announced Philip's passing "with deep sorrow" after he died peacefully yesterday morning at Windsor Castle.
Additional reporting AFP, Reuters