Philip Mountbatten, a Greek prince, and Duke of Edinburgh was born in 1921 as Prince Philip of Greece and Denmark.
Shortly afterwards his family was expelled from Greece during a coup.
Prince Philip's family name was Mountbatten, and like his uncle Lord Louis Mountbatten, who was killed by the IRA in 1979, he saw active service as a British naval officer in the second world war.
He rose through the naval ranks and at the age of 21 he became one of the youngest officers in the Navy to be made First Lieutenant, and second in command of a ship.
Throughout this time, he was courting a young princess.
He and Elizabeth were distant cousins, sharing the same great, great grandparents, Victoria and Albert.
They married in 1947.
Prince Philip gave up his naval career when Elizabeth succeeded her father to the throne, in February 1952.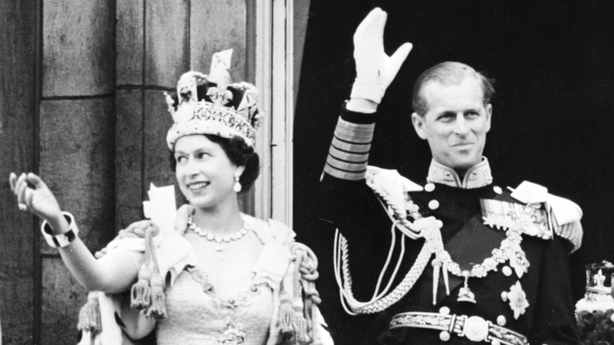 Philip would go on to become the longest serving consort in British history.
During his lifetime, Prince Philip was associated with hundreds of charities and was probably best known for the Duke of Edinburgh Awards, which helps millions of young people to take up personal challenges.
It is linked in Ireland to the Gaisce awards programme, which over many years the Prince helped to promote.
In the 1960s he turned his attention to a then little-known cause, conservation. He became the first Royal to take an interest in the area.
Another first for the Royal family was when he was interviewed for television.
His appearance on the BBC's Panorama programme in 1961 led to the royal family conducting more media interviews and allowing the press into their lives, a relationship that was often quite strained.
It was during an interview on his 90th birthday in 2011, when he was still in relatively good health and fulfilling hundreds of engagements a year, that he admitted it might be time to slow down a little.
However, it was another six years before he retired completely from public life in August 2017, after carrying out more than 22,000 solo engagements.
While Queen Elizabeth was dealing with matters of state, Prince Philip was head of the family and dealt with many personal matters that often arose.
Among them was his encouragement to his grandchildren Prince William and Prince Harry to walk behind their mother's coffin at her funeral in September 1997.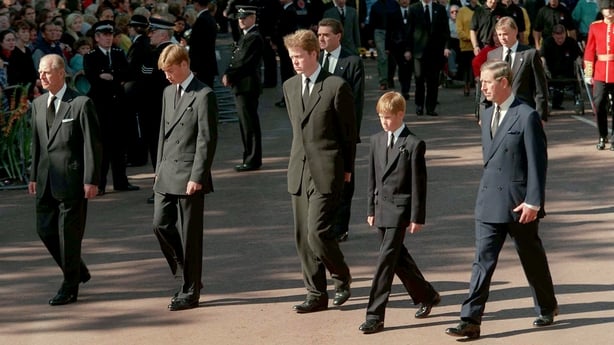 The Prince was renowned for speaking his mind, which at times often led to controversy and some raised eyebrows due to his various gaffes over the years.
There were many state visits, including in 2011, when he travelled with the Queen on her historic visit to Ireland.
He was also alongside her at Windsor Castle when she welcomed President Michael D Higgins in 2014.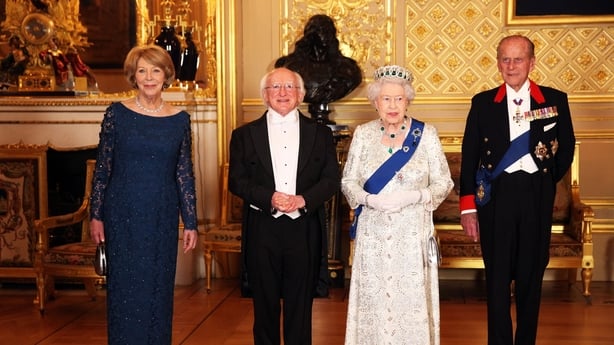 After retiring in August 2017, Prince Philip spent most of his time at his cottage, Wood Farm on the Sandringham Estate, while Queen Elizabeth was normally in Buckingham Palace or Windsor Castle.
Because of the Covid-19 pandemic, the couple were reunited at Windsor Castle in Berkshire, in March 2020.
Since the pandemic began, both the Queen and Prince Philip have been separated from the rest of the royal family for much of that time.
However, they did manage to attend the private lockdown wedding of Princess Beatrice to property tycoon Edo Mapelli, which was held in the grounds of Royal Lodge in Windsor in July.
In April 2020, Prince Philip issued his first public statement since his retirement, praising key workers and those keeping essential services running during the public health crisis.
Philip returned to Sandringham in October but returned to Windsor in November and the Royal couple have remained there ever since.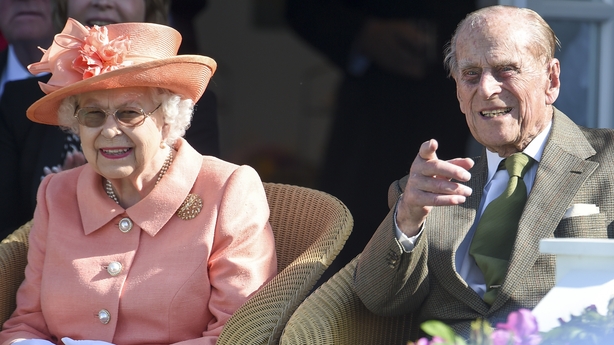 They spent their first Christmas together as a couple in December 2020, a change from the usual busy Royal Christmas festivities that are held in Sandringham every year.
In January, Buckingham Palace announced that both Queen Elizabeth and Prince Philip had been given the Covid-19 vaccination.
Prince Philip kept pretty active during his life, he was a keen sportsman and was considered an expert carriage rider.
He gave up smoking when he married Queen Elizabeth 73 years ago (they married on 20 November, 1947).
Before his recent hospital visit, the last time the prince had been in hospital was in December 2019, when he spent four nights at the King Edward VII's Hospital, where he was treated for a 'pre-existing condition'.
Prince Philip was the consort who stood by Queen Elizabeth throughout her reign.
During that time, they saw many changes from wars in the Falklands, Afghanistan and Iraq, to social and technological changes, Britain entering and then leaving the European Union and also the Covid pandemic.
Philip was described by Queen Elizabeth as her "strength and her stay".