The financial impact of Covid-19 on the charity sector in 2020 will not be fully known until late next year, according to the Charities Regulator.
Helen Martin was speaking ahead of Charities Trustees Week, which begins today.
Now in its fourth year, the initiative is a way of thanking charity trustees for the work they carry out throughout the year, however this year it will take place online.
Hundreds of charities have continued to offer services throughout Covid-19, despite the challenges of the pandemic.
One charity on the frontline is Depaul Ireland, which added new services and adapted existing services to meet the needs of the most marginalised in society.
Schrell Levins is one of 32 people with underlying health conditions who has been given an en suite room at Depaul's shielded accommodation in Dublin city centre.
Ms Levins became homeless many years ago because, she said, she was on drugs and arguing with her family all the time.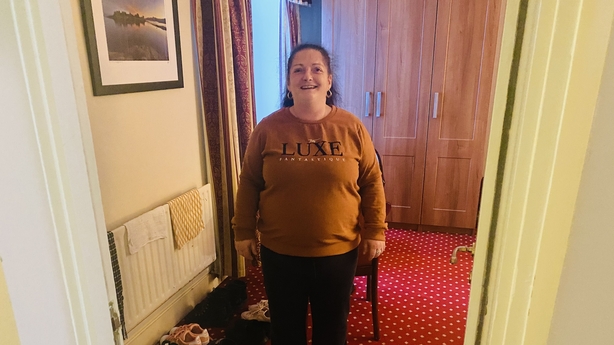 She was a heroin addict, which she managed to overcome 24 years ago.
However, she had also begun shoplifting, which led to her spending time in prison. From there she went to Depaul's Tua Nua Hostel, back to prison and then back to the hostel.
When Covid-19 arrived, she was in yet another hostel, but taken into shielded accommodation by the charity due to her underlying health conditions.
Her face brightened when she spoke about her new room, where, she said, she feels safe.
At the previous hostel, it was "loud and there were lot of people crammed in together".
She said: "It was very hard. I just had to deal with it."
The shielding unit where Ms Levins lives is run by Depaul but funded by the Health Service Executive and the Dublin Homeless Regional Executive.
It has capacity for 50 people and currently there are 31 people there. The charity expects it to reach full capacity over the winter period.
Many who are housed at the unit are medically vulnerable and on the margins of society; 25% of them have cancer, some are terminal.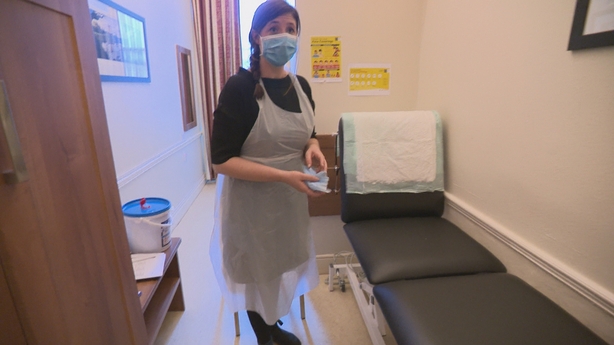 Clinical Nurse Manager for Depaul Jess Sears said the unit is for people who might require more support and who have more physical health issues.
"If they were to contract Covid-19, it could lead to much more serious issues and possible death," she said.
Interventions include onsite symptom monitoring and people are supported if they develop infections or need to see a GP or require nursing intervention.
They also work with other clinics and GP services in the community to bring medications to the facility, so that people do not have to go out into the community where they would be more at risk.
Depaul CEO David Carroll said that when Covid-19 arrived, everyone knew there would have to be a specific response for homeless people.
The charity, like others, has been supported by the Government to provide additional services, as well as a revamp of existing services, to assist people who need help.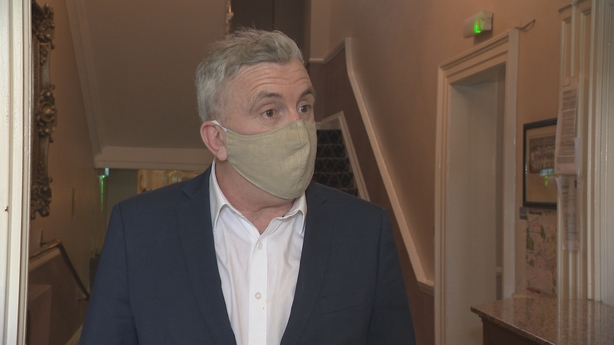 He said: "The challenge has come about in adapting existing services to be fit for purpose to protect not only service users but our workers."
On the overall impact of Covid-19 on charity fundraising, Mr Carroll said everyone is concerned about what 2021 will bring.
"What we would appeal for is that the statutory funding that currently is in place for additional services is maintained, but that the Government takes into account that there may be a fall in fundraising for charities next year," he said.
Ms Martin said all charities will be reporting to her office next year regarding their activities and their finances for 2020.
"So, we'll have to wait until next year before we understand the financial impact on charities," she added.
There has also been some advice from the regulator to those who have had "great ideas and want to jump in and start doing things for the Irish public", saying that the registration process is "rigorous".
Her office has been advising people to link into existing charities, which are already set up and have their governance arrangements in place.
"They know what they're doing and they'll be delighted in most cases to work with anybody on a good idea," she said.
And for those thinking of donating to charity this Christmas, she has recommended that people take the time to check the register of charities.