Survivors of Mother and Baby homes have called for greater transparency over fears their files will be sealed.
Up to 100 people protested outside Áras an Uachtaráin to highlight their disappointment after President Micheal D Higgins signed the Mother and Baby Homes bill into law.
Majella Connolly was born and later adopted from St Patrick's mother and baby home in Dublin.
Wearing a facemask with the words ''It's my identity, not yours'' written across the front, she demanded the Government listen to the needs of survivors.
"I'm asking for them to understand the life of an adoptee," she told RTÉ News. "I want the government to release our files. Let me know who I am."
In a statement, President Higgins said he "listened carefully to the debate and the issues raised, adding that the decision to sign this legislation leaves it open to any citizen to challenge the provisions of the Bill in the future".
The legislation transfers 60,000 records to Tusla, with the Minister for Children Roderic O'Gorman keeping a full copy.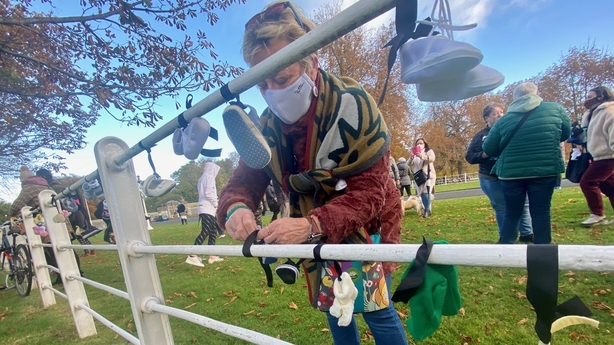 These files are part of a bigger archive, including all administration files from state and religious sources, and testimony which the Minister will now hold.
The data was gathered by a commission established under a 2004 Act.
The government has been advised that the Mr O'Gorman's copy of everything must be sealed.
"The Minister's policy is that everything he receives will be sealed for 30 years,'' said Dr Maeve O'Rourke, Law lecturer at NUIG.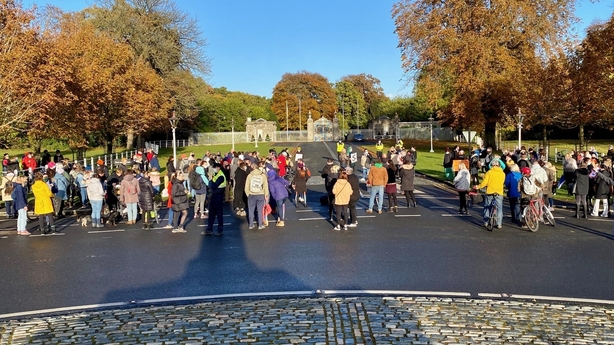 "That, according to the Data Protection Commission is unlawful, but the government is continuing to say that its required by the 2004 Commission of Investigation Act, it is not," Ms O'Rourke said.
The Government says the new law will not seal the archive and a full report will be published shortly.
For those who gathered in the Phoenix Park, trust is key to resolving the issues around the handling of the legislation.
"The nation seems to be behind us for the first time ever to get rid of Ireland's dirty secrets,'' said Ms Connolly.
"But, it is the government that is rejecting us," she added.
Supporters and survivors hung baby shoes on the railings and trees outside Áras an Uachtaráin as a reminder about the children born into the homes.
A similar protest is planned in Dublin on Saturday.