At 11.41 on Thursday night I received a text message from a school principal. It said: "It just doesn't stop. Checking hand sanitiser orders at 11.30 at night".
For school principals Thursday's late-night email advising of the withdrawal of ViraPro hand sanitiser was the last straw.
In her text message this principal was summing up the feelings of many.
Schools last week were limping towards the mid-term, staff exhausted and stressed, with confidence in their ongoing ability to keep themselves and their students safe, evaporating fast for many.
Last week, the calls for a range of additional safeguards to be put in place in schools grew, as did the calls for additional information on the picture in schools.
Many teachers and SNAs just don't believe the HSE figures as to the incidence of the virus in schools are accurate.
The school principal who texted me on Thursday night had had an eventful day - but nothing too out of the ordinary for a school in these times.
Earlier that evening a parent phoned her with concerns.
This mother had heard in the community that a student in the school had tested positive for Covid-19.
She was concerned for her own child who was a friend of the student.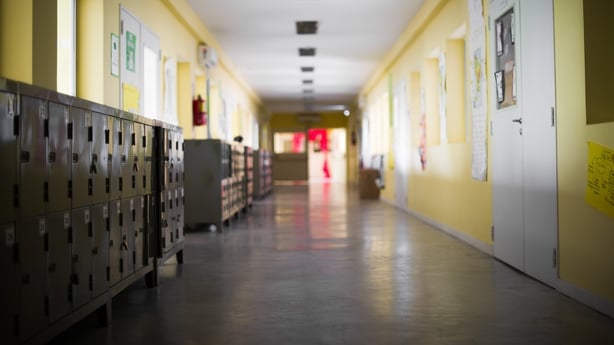 This principal had become aware of the case too but had had no contact from the HSE and no official confirmation.
The student - let's call him John - had been in school the previous week.
He began to experience symptoms of Covid-19 on Saturday. He stayed home from school the following week and received a positive diagnosis on Wednesday.
According to this principal, health authorities had asked John, who is 18, to alert his close contacts himself.
But by Thursday evening the authorities had not yet alerted the school.
The principal phoned the HSE and the public health doctor shared with her the list of close contacts that John had come up with.
The principal herself then set about phoning the parents of these students.
From CCTV footage she identified one more student that John had forgotten about.
There were a dozen students in total. John had been diligent and careful, at all times wearing his mask.
The 12 close contacts were friends who had sat with John at lunchtime on Thursday and on Friday when, of necessity, masks were removed.
After the principal's phone calls, one parent went immediately to collect their child who was working that night at their part-time job in a local newsagents.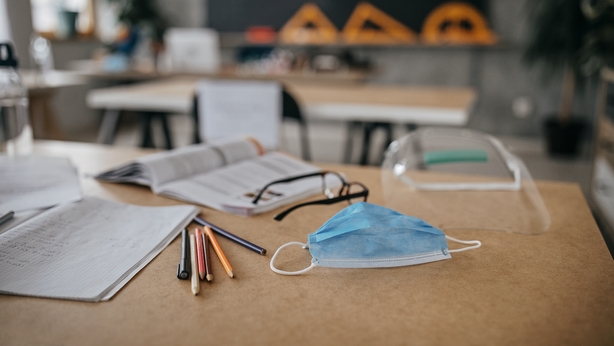 The principal said: "If I had not made that call that student would have been there for another two to three hours."
When I asked if she thought the health authorities would have contacted her at all if she had not contacted them, she was unsure; "I don't know, I have my doubts, would they have?"
So where does this school principal think John caught the virus?
"My strong suspicion would be the school. He is not out partying; he doesn't play sport," she said.
"He lives in a rural area. He has been very careful, wearing his mask properly, coming to school and then going home."
---
Read latest coronavirus stories
---
As to whether or not the HSE would have made contact with the school at all, this principal's doubts have some foundation.
"I have three other students out with Covid and the HSE has made no contact with me because they had been out of school for a number of days before they were displaying symptoms," she said.
That is why this principal questions the figures being released by the HSE.
"Officially we have just one confirmed case, but I know that there are four students that have tested positive. It is easy to manipulate the figures".
She suspects that there are in fact significantly more cases in her school.
She cites the example of one student who spent time in close proximity to a person subsequently diagnosed, but through no fault of their own were never tested.
"Families too have not shared with us that their own kid is positive."
She believes that schools in themselves are safe places but it is a qualified belief.
"Students are wearing masks but are they 100% compliant? I can't guarantee that."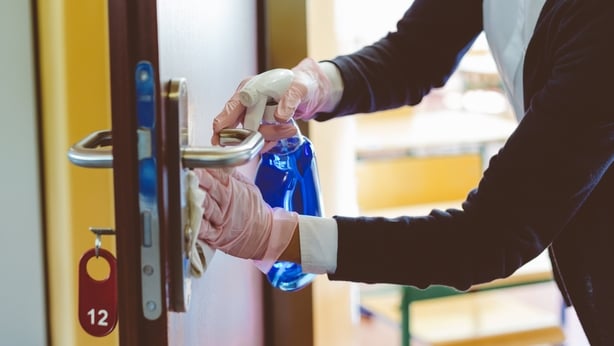 She just cannot escape the suspicion that the virus may be secretly spreading in her school among students, disguised by the fact that some students will be asymptomatic.
John's sibling for instance, also a student at the school, has now been diagnosed with the virus but is asymptomatic.
John's family has no idea how he caught the virus.
"His mother keeps saying sorry to me," she says, "and I'm saying 'you have nothing to be sorry for'."
"I have huge concerns about the fact that it takes so long for test results to come back and for contact tracing to kick in, and for the fact that they are only going back 48 hours from onset of symptoms."
With levels of the virus now so high in the wider community school principals, and teachers and other staff working in schools, are increasingly concerned about their ability to stop the virus from spreading further within the walls of the buildings they work in when they return after the mid-term break.
The fact that the contact tracing system has been overwhelmed is deeply worrying for them.
The Department of Education has promised a new system to speed up contact tracing and to help schools when they reopen next week.
Discussions between the department and teacher trade unions and school management bodies will continue over the mid-term.
But the ViraPro scandal has deepened anxiety.
"I'm clinging on to my mental health here navigating the anxieties, anger and dismay of teachers, parents and students" another principal told me on Friday morning.
"All we hear is that the reopening of schools was very successful. I can tell you that on the ground it is less than harmonious".
Even before this last twist some schools have already been making their own plans. They want to ease the pressure, and prepare.
"As soon as we reopen, we are going to start keeping different year groups at home for one day per week", one school principal tells me.
"We will start with 6th years. They will be at home but their teachers will be in school live-streaming.
"We may well end up with school closures, either nationally, or locally, and we want to be prepared."
*Some small details have been changed for this article in order to protect the identity of people involved.