The higher education institutions and the CAO have agreed to include offers arising from corrections to Calculated Grades along with Round 4 offers this week.
Round 4 offers will be available to view online at www.cao.ie from 10am this Thursday 8 October. Successful applicants will also receive an email, and a text message if they have selected this option on their application form.
Speaking about the Leaving Certificate upgrades, CAO's General Manager, Joseph O'Grady, said the CAO had processed the corrections to the Leaving Certificate grades over the weekend, after receiving information from the Department of Education on Saturday.
On Sunday, the colleges began the process of reviewing the affected applications. Where possible, they will authorise CAO to issue offers to applicants who have been upgraded and, as a result of this upgrade, are now eligible for a new offer, the CAO said.
Applicants who receive a Round 4 offer have until 3pm on Tuesday 13 October to accept the offer if they wish to do so.
The CAO Round 4 offers on Thursday at 10am will include the offers arising from corrections to calculated grades. Welcome news. Excellent work underway by higher education institutions, the CAO & the @hea_irl. Will keep you updated

— Simon Harris TD (@SimonHarrisTD) October 5, 2020
For applicants who have already received an offer in a previous offer round, the CAO has offered the following advice:
1. Accept the new offer by the 'Reply Date' of Tuesday 13 October at 3pm if you prefer this course to the one that you have already accepted - this action automatically cancels your previous acceptance.
2. If you do not wish to accept the new offer you can simply do nothing and your previous acceptance will still stand.
3. If you wish to defer your current offer do not accept it now, you must contact the Admissions Office of the offering institution immediately by email with the text 'Deferred Entry' in the subject line of the email. See CAO Handbook page 19 or the CAO website for more information.
---
Universities caution over places for impacted students
Review finds third error in calculated grades system
The week the calculated grades process unravelled
---
Last week, it emerged that a total of 6,100 students were to get improved marks following a review of the Leaving Certificate calculated grades system.
The review found a third error in the coding used to standardise results, in addition to the two mistakes discovered earlier.
All Leaving Cert 2020 students have been informed whether or not they have been affected.
Those who are entitled to an improved grade can see that improved grade on the student portal.
5,408 students will receive a higher grade, by one grade band, in one subject.
621 students will receive a higher grade, by one band, in two subjects.
71 students will receive a higher grade, by one band, in three or more subjects.
Minister for Education Norma Foley confirmed that while 6,100 students received grades that were lower than they were entitled to, around the same number of students have been awarded grades that were higher than they should have been.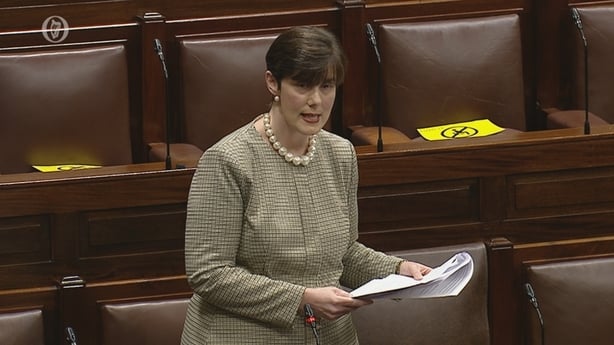 Professor Pól Ó Dochartaigh, chair of the CAO, said he is "fairly confident that the vast majority" of students who lost out on their preferred choice for third level will receive an offer for this year.
He was speaking on RTÉ's Drivetime following the news that up to 450 students will receive a new offer from the CAO on Thursday morning as a result of the error in the Leaving Cert calculated grades process
Prof Ó Dochartaigh said high demand courses "may be a problem", but he said early evidence in Galway would suggest that "actually only a very small percentage of that 450 will be in the very high demand courses".
He said there is no way of calculating who is currently on a course they should not be on, due to the calculated grades error.
"But even if we could, it would be a pretty awful thing to say to a student 'you know what, you've got higher points than you should have. You can't have that place after all.'
"I don't think that really would be fair on anyone."
He said the funding per student in the Irish university system is one of the lowest in Europe at present, and is only just over half of what it was 12 years ago per student.
"We're at absolute stretching point here. The sector has been vastly underfunded for more than a decade."