On the day the first round of CAO offers came out, Minister Simon Harris made a comment in relation to the calculated grades process.
"If you pull a thread here you risk unravelling the entire system for other students as well," he said.
The Minister for Further and Higher Education was answering a question on another aspect of the process, but since news of these grave errors in the calculation of this year's grades broke on Wednesday it is impossible to disregard his analogy.
Last Tuesday week, when someone in this Canadian company Polymetrika discovered what was initially termed an "anomaly" in the statistical model, a thread was pulled. By Wednesday, the anomaly had become an error.
By last Friday week, a second error was found. At some stage after that the Department of Education realised that around 6,500 students – or 10% of the entire cohort - had lost out as a result, receiving incorrect grades lower than they should have been.
On Wednesday of this week, the Taoiseach and then the Department of Education went public on the still unfolding disaster. Their news was a bolt from the blue.
On Thursday night in the Dáil, under questioning from Mick Barry of Solidarity/People Before Profit, the minister said the same number again – another 6,500 students – may have received results that were higher than they should have been.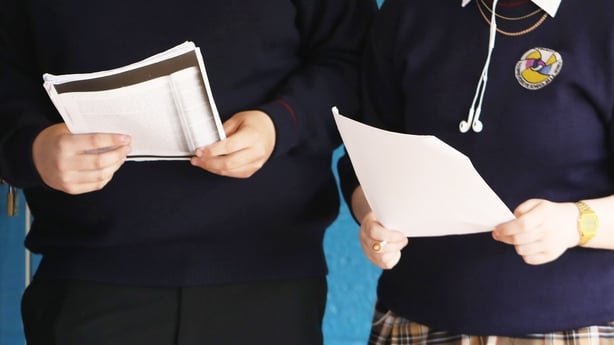 Any students in this position will not have their results downgraded, nor does Mick Barry want them to. His point was a different one; could it be the case, he asked, that other students were squeezed out of college places they were entitled to as a result of those students getting results that were wrongly too high?
"That is absolutely very possible," the minister replied. If this is the case then it raises the possibility of a significant further unravelling.
It may not be the case, though. We just don't know as yet the true and full impact of these two, what seem like, extraordinary mistakes.
According to the minister, the company contracted to develop and run the standardisation model, Polymetrika, was responsible for the blunders.
Instead of taking results from students' two strongest non-core Junior Cert subjects and applying them in an aggregated way to class groups as part of the wider standardisation process, the code that Polymetrika developed took students' two weakest subjects.
Results in one subject studied by all students at Junior Cycle, CSPE, were supposed to be disregarded entirely, but were not.
These two blunders will have skewed the percentage marks of every single student, though only some will have had their actual grades damaged as a result.
It seems crazy that mistakes that look so obvious now could have been missed.
In the Dáil on Thursday night, Labour's Aodhán Ó Ríordáin, Sinn Féin's Donnchadh Ó Laoghaire, and Mick Barry asked where was the oversight, where was the "road-testing", the checks and balances.
Norma Foley defended what she said were layers of oversight.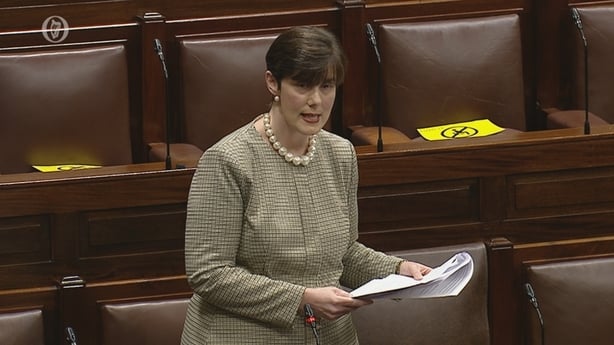 She pointed out that Ireland's statutory Educational Research Centre was commissioned to provide quality assurance and verification. But the ERC is an academic body, not a software programming agency.
The error, from what we are told, was a coding one. The minister said the ERC did sample "aspects" of the code.
On Wednesday, Chief Inspector at the Department of Education Harold Hislop acknowledged that a full trial of the model had not been run.
We don't yet know how many students have been affected overall.
The number of students wrongly graded will only be known when a review, being carried out by a US company, Educational Testing Services, is completed. Its completion is imminent. But the wider repercussions may not even be known then.
A thread has been pulled and certainly a part of the garment that was calculated grades has unravelled.
Some furious mending began late last week in the Department of Education.
Soon, the CAO and admissions officers at the country's universities and colleges will also be stitching madly, attempting to knit up the garment or patch over the damage, by finding additional college places for the up to 1,000 students who may now be entitled to them.
As soon as the review is completed, any day now we are told, a file with details of the students who have been given the higher grades they are entitled to will be sent to the CAO. It will then begin recalculating points and student eligibility.
Those final points will be matched not against the Round 1 course points issued on 11 September but the latest lower points scores post Thursday's Round 3 offers.
Then college admissions officers around the country will be contacted to see how these students can be accommodated this year or next.
If the colleges can find places for this year, then those students will receive a new offer from the CAO. The Government has promised additional funding for those places.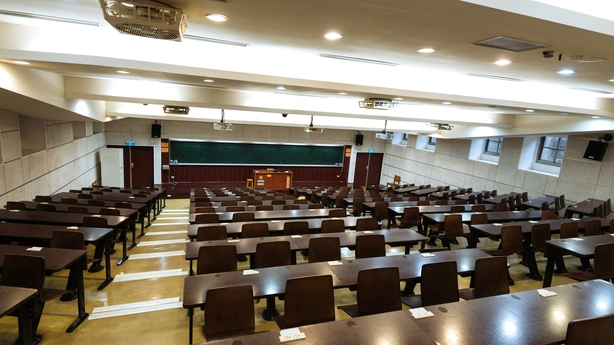 But physical constraints on some courses, the need to use lab facilities for example, mean that extra places on such courses just cannot be created.
In those cases, a third level institute will contact a student directly to offer them a deferred place. All of this should take a week.
Then, what careers expert Brian Mooney likens to a game of musical chairs will begin.
If student A, who has just begun in Commerce in UCD for instance, is offered a place in Economics and Finance, which was her first choice, and she moves, then a place in Commerce becomes available for student B.
The movement of student B in turn may free up another place for student C. This dance will take some time to play out.
And what about the impact on students who are offered a deferred place or who choose to defer their new offer?
Students who have begun courses, moved to new cities and paid for accommodation, may decide to stay put for this year. It's not such a bad way to sit out a pandemic after all, on a course you like well enough for the year, knowing that you can begin the course you really wanted next year, when life may be a little freer.
Minister Simon Harris has assured students that they will not have to pay First Year fees twice, and that any SUSI grant entitlement won't be eroded either.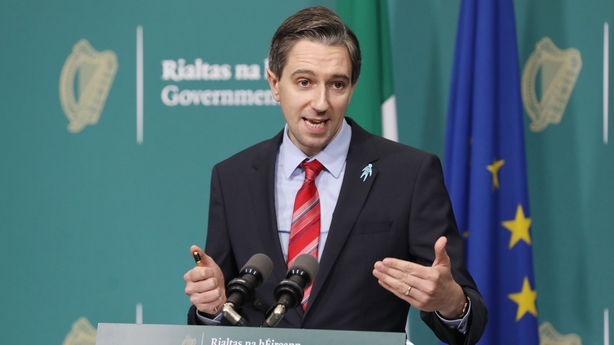 But students staying put for a year in one course, then moving on to start all over again in another, will create holes in those courses in second year, costly holes that cannot be filled.
At the end of yet another drama-filled week in education, the calculated grades process is looking pretty ragged, and people are scrutinising the garment now with renewed focus.
I am receiving emails and tweets from concerned parents suggesting that the entire college entry process should be rerun.
"Imagine 6,500 incorrectly assigned votes in a General Election," one correspondent writes. "A total recount would be ordered with incorrect ballot papers removed and a restart from count one."
Students like Sophie Lynch, who I interviewed this week, are succinct. "We were promised fairness, but it hasn't been fair."
The department, the CAO, and the Government have been patching and stitching furiously; apologising, promising additional funding, additional college places.
Can all these loose threads be secured tightly enough to stop the unravelling? Are there any other loose threads that have yet to be discovered?
For students and their families and friends, this week's events have renewed insecurity and uncertainty that had almost gone away.