Couples who are planning to get married in the next few days, weeks and months are calling for greater clarity from the Government over coronavirus regulations.
They want clearer information about the number of guests that can attend and also about travel to and from counties, particularly Dublin, according to Naoise McNally, editor of the One Fab Day wedding website.
Speaking on RTÉ's News at One, she said couples "have a devil's choice" after consulting the Government's Living With Covid plan.
She said the road map does not give clarity on "what they should do and what they can do" when it comes to the number of guests and whether they can travel between counties.
This is especially the case if they do not live in the same county as their wedding venue.
There is a "discrepancy", Ms McNally said, between the Government's road map and the guidelines issued by Fáilte Ireland on the number of guests that can attend a wedding.
We need your consent to load this rte-player contentWe use rte-player to manage extra content that can set cookies on your device and collect data about your activity. Please review their details and accept them to load the content.Manage Preferences
"Fáilte Ireland guidelines for the hospitality sector say 50 people can attend, which is to include staff at the venue, band, etc. But the Government's road map stipulates 50 guests. This has to be clarified quickly."
Ms McNally said couples living in Dublin, or those who are planning to get married in Dublin in the next few days, are particularly worried, as tighter restrictions could be on the way.
Couples will be significantly out of pocket if they have to cancel their wedding so close to the day it is due to take place, Ms McNally said.
She called for more legal clarity on where responsibility lies.
She said: "There is a significant financial burden to be considered, especially if you are planning to get married in the next three days and risk having it pulled at the last minute.
"There needs to be more clarity from a legal standpoint for couples and venues."
Ms McNally continued: "The average Irish wedding costs €28,000.
"If couples are not given clear absolute guidelines on this they are being asked to make a devil's choice, notwithstanding everyone's respect for public health."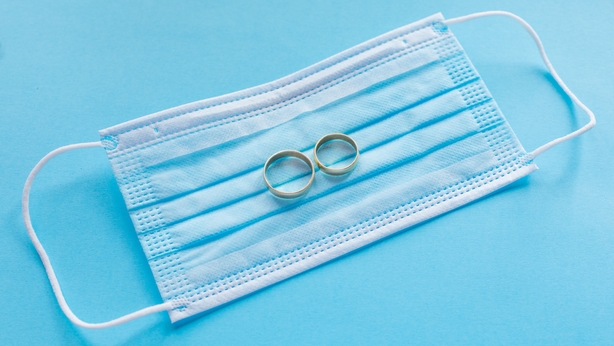 The entire country is currently at Level 2 in the new framework for living with Covid-19. This allows for 50 guests at a wedding.
Level 3 reduces that limit to 25 while Levels 4 and 5 cuts this further to just six guests.
Earlier today, Minister for Finance Paschal Donohoe said he would "very regrettably" have to ask those planning to attend a wedding outside of Dublin to reconsider this in light of the latest advice.
He said a wedding ceremony was meant to be about sharing hope for a better future and he asked people to think about how they might feel if the wedding could potentially turn into a place where the "disease might spread".
Labour's spokesperson on Climate Action, Communications Networks and Transport, Duncan Smith, said many of his constituents are confused about the new road map.
The TD for Dublin's Fingal said a couple, with a small wedding planned outside the capital, had called him to see if it could go ahead.