Hundreds of people attended an anti-lockdown protest in Dublin today.
The rally was organised by the Yellow Vests Ireland group at Custom House Quay.
There was little sign of physical distancing and most of those in attendance did not wear face coverings.
There was also a small counter-protest on Butt Bridge.
There was a large Garda presence around the event.
Speakers at the Yellow Vests' rally denounced the current Covid-19 restrictions and described them as unconstitutional and unnecessary.
One speaker claimed there was no evidence that wearing face coverings protect people from coronavirus.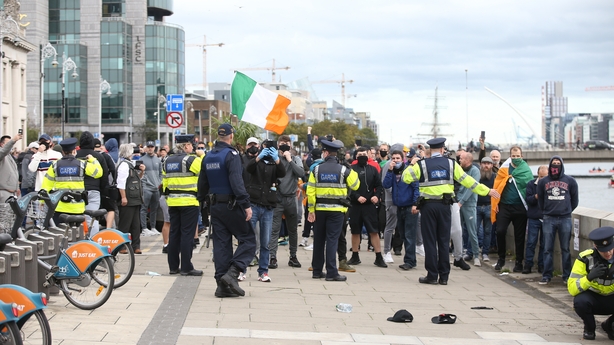 Another speaker described wearing masks as "idiotic".
Speakers at the rally said wearing a face mask should be a matter of choice.
Gardaí confirmed to RTÉ that four men had been arrested. There were no details as to which protest they had attended.
One man was held for breach of the peace and two men for public order offences and the fourth man for possession of an offensive weapon.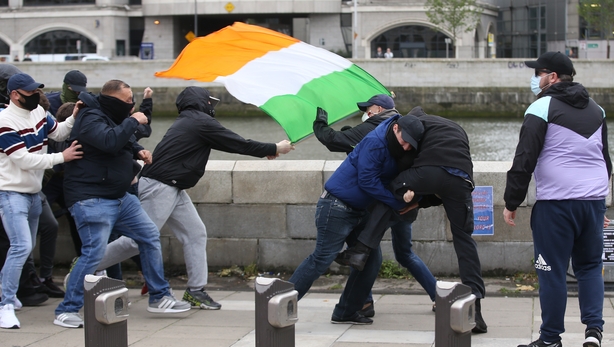 Asked if there would be an investigation into the mass gathering - with the latest Covid restrictions stating no more than 15 people should meet outdoors at any one time - An Garda Síochana said public health guidelines on social distancing and management of events are not penal provisions.  
In a statement, it said gardaí will "continue to adopt a graduated policing response based on its tradition of policing by consent".