"People know me," says Joe Biden. But really, do they?
If the presumptive Democratic nominee for the White House wins November's US election, he will be 78 at the time of inauguration. That's a lot of mileage in life.
However, what do people know about Joe other than he's old, was Barack Obama's vice president and makes some blunders here and there?
The Irish-American has a rich, tragic history.
After becoming the fifth youngest person ever elected to the US Senate in 1972, Joe Biden's wife and child were killed in a car accident. In 2015, his son Beau died from brain cancer at 46.
His life and political career has been shaped by that grief.
The "human gaffe machine" has also left his closest aides, fellow politicians and the media with their face in their hands after massive blunders on the international stage.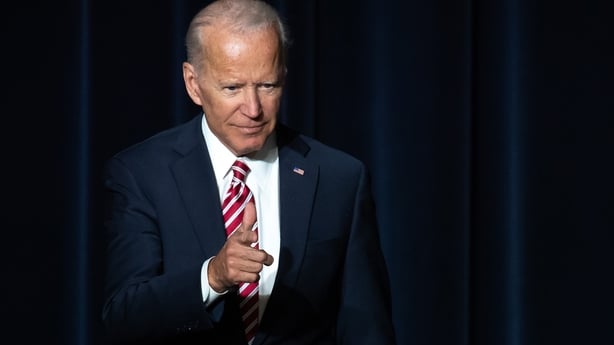 But beyond the gaffes is a gregarious person, who is known to shine in smaller social situations rather than the massive campaign rallies that his opponent favours.
'States of Mind' delves into the life and times of Joe Biden from his wins and controversies as a six-term Senator to how the Biden name was once fodder for the gossip pages.
American journalist Bill Schneider also talks about his previous runs for president and how he 'inadvertently' helped Mr Biden ruin his first bid in 1987.
To listen on Spotify click here
To listen on Apple Podcasts click here