"My children and grandchildren seem... to live the same things that I lived."
One of the leading African-American politicians in the United States, Rep James Clyburn grew up in segregated South Carolina.
As someone who made their voice heard during the civil rights movement, Rep Clyburn said he never thought he would still see scenes of racial unrest in 2020.
The congressman, whose endorsement of Joe Biden catapulted him to secure the Democratic nomination, speaks to 'States of Mind' about the rebuilding of the US and the importance of citizens admitting the country's problem with race.
"Black folks came to this country to be enslaved so that sets out the foundation on how this country was built."
He added: "What we've been trying to do all these years is to restructure that… [but] everything has been structured to maintain white superiority...that's what we've been fighting against."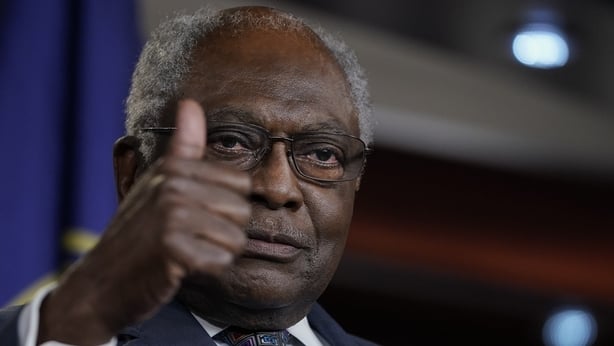 It has been a turbulent week in the US with tense and emotional scenes following the death of African-American man George Floyd in police custody in Minneapolis.
Mr Floyd has become a fresh symbol of racial injustice with tens of thousands taking to the streets.
Mr Clyburn also hit out at Donald Trump for his response to the demonstrations and accused him of having "no relationship with the truth".
He described President Trump holding a bible on Monday evening outside St John's Episcopal church as a violent act.
"Violence is the unjust use of force or power. And what the president did...was violent use of power. That's what it was, it was a violent act. Just as violent as someone who would throw a brick through a window" he said.
To listen on iTunes click here
To listen on Spotify click here