While out walking in your local area, park or beach recently, you may have noticed small bullet-like canisters on the ground.
The discarded shells once contained Nitrous Oxide; a gas also known as "laughing gas", "whippets" and "hippie crack".
It has legitimate uses in medicine for pain relief, and some industrial uses as well.
But it has also emerged as a drug of choice for some young people in the last 12 to 18 months.
Last year, the Health Service Executive conducted a survey on 1,200 young people who attended festivals.
The survey found that more than a quarter of them reported using the gas.
People may take it for a short-term "euphoric high", according to the HSE's Clinical Lead on Addiction Services, Dr Eamon Keenan.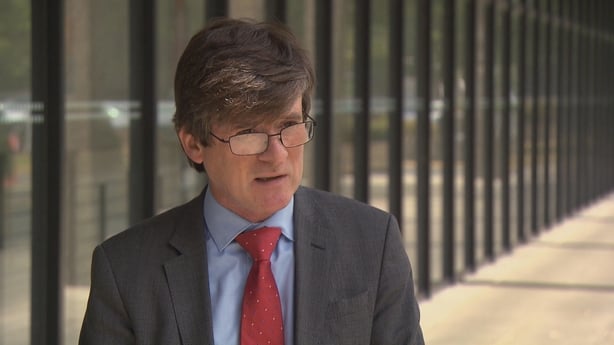 But while the drug is not particularly addictive, using it is not without risk.
"It's associated with some disorientation, some unsteadiness, dizziness, nausea, people can lose balance and fall, and in certain circumstances it can cause paranoia," he said.
However, there are also more serious dangers involved.
"It also affects the lungs, because it's ingested that way. It can affect people's breathing because it can put the throat into spasm, and when somebody is taking a lot of it, it can displace the oxygen from the bloodstream. So there are potentially serious risks associated with it," he said.
Dr Keenan says the risks are even higher for people with underlying heart, lung or even mental health conditions and that using it can be more dangerous when combined with other drugs or alcohol.
Reports of discarded canisters on social media appear to show an increased prevalence of the drug, however the HSE says the evidence is not yet clear in this regard and that it is monitoring the situation.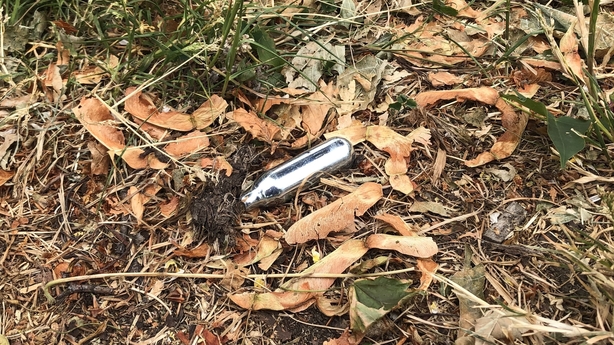 Their use has been a "recurring issue" in some parts of West Dublin over the last two years, according to local councillor Shane Moynihan.
Cllr Moynihan, who represents the Palmerstown/Fonthill region says that people may be noticing the shells more often now because more and more people are out walking during the Covid-19 restrictions.
"It's certainly being brought to our attention by Tidy Towns groups, residents associations and parents", he says.
Standing along St Loman's Road in Lucan today, Cllr Moynihan said that in this particular area "a bag of about 50 or 60 of these silver bullets was found and that wasn't the first time that's happened".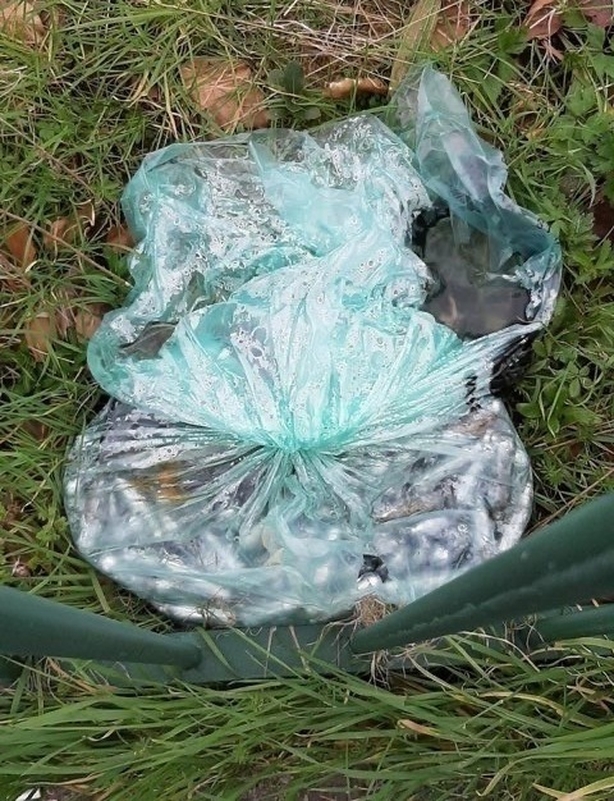 "We've seen it in housing estates around here and illegal dumping that's being discarded, large amounts being found indicative of the significant use of these bullets", he said.
Cllr Moynihan called for "tighter legislation" around Nitrous Oxide because he says "it's easy to go online and buy these for a very low cost and easy access".
This issue was echoed by Janet Robinson, a research and training officer with the Blanchardstown Local Drug and Alcohol Taskforce.
"What young people have said to us is that it is easy to access," she says.
Ms Robinson says that young people have also told the service that because they can buy the canisters in shops "they perceive no risk associated with the use".
The taskforce is monitoring trends in drug use in different populations in the Dublin 15 area.
Ms Robinson says that nitrous oxide emerged for the first time in 2018, and there was a year-on-year increase in its use by 2019.
However, she says that the gas still "doesn't figure" among the most commonly used drugs among young people, but "it does seem to be increasing in prevalence".
Dr Keenan says that parents need to be able to talk to their children about drugs, and that there are HSE resources online on drugs.ie to help them to do this.
"What you may see as a s problem, your child may not see," he says.
Dr Keenan said that parents should also watch out for changes in their children like irritability, keeping late hours, spending a lot of time outdoors, going off food, and nausea.
"They can be little subtle changes," he said.