Countries across the world currently report widely different mortality experiences with Covid-19. This results in apparently very different disease impacts being reported in different countries.
For example due to differences in data collection and reporting strategies the percentage of people who contracted the disease and died from it ranges from 16.3% of observed cases in Belgium to 12% in Spain, to 6.5% in Ireland, 6.2% in Switzerland and 6% in the United States.
Given that it is the same disease in all countries and all populations are equally susceptible to contracting the virus, the sheer range of mortality rates reported clearly underscores the need for caution when making international comparisons.

Direct comparison between countries is also complicated by differences in testing availability and testing strategies as well as policies in relation to case ascertainment in different countries.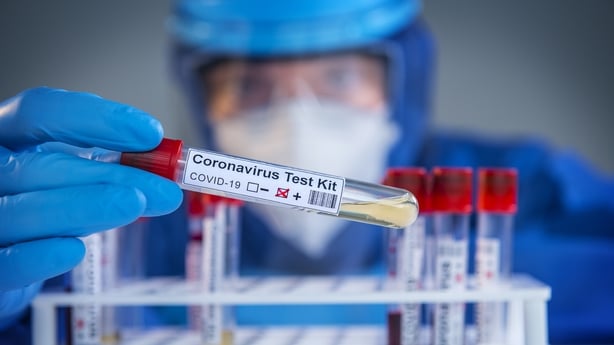 There are also differences in mortality case definitions and reporting approaches.
Some countries report all probable and confirmed Covid-19 cases regardless of whether they occurred in the community or in hospitals. Other countries do not.
Demographic considerations such as different age structures between different populations also make international comparisons tricky.
Mortality from Covid-19 is very substantially higher among elderly people.
Yet the percentage of the population over the age of 65 varies considerably across Europe. It is 23% in Italy, 20% in Sweden, 19% in Austria and Spain, but only 13% in Ireland.
Ireland has been reporting all Covid-19 deaths in both hospitals and community settings since the start of the pandemic.
Other countries, such as the UK, were initially only reporting deaths that occurred in hospital settings.
From the middle of April, following guidance from the World Health Organization, Ireland went further again and began to include all suspected or probable Covid-19 deaths in addition to all laboratory-confirmed deaths.
This approach has not been embraced by many other others yet.
Ireland has embarked on a relatively high testing strategy, with over 300,000 tests completed to date.
But the more a country tests for the disease the more cases of Covid-19 it will find.
Consequently, Ireland now has a relatively high incidence rate for the disease compared to many other countries.
The data shows Ireland has 480 cases per 100,000 of population compared with 232 in England, 225 in Scotland and 358 cases per 100,000 of population in Wales.
Yet Ireland has a substantially lower mortality rate than the UK.
In addition, while Ireland's mortality figures include confirmed and probable deaths in all settings, the mortality figures for England and Wales include only laboratory confirmed deaths.