The scheme to provide temporary childcare to healthcare workers in their homes has been cancelled due to low take-up.
It was launched last Thursday with a call to childcare services to volunteer to provide childcare at home for frontline employees.
The Minister for Children and Youth Affairs, Katherine Zappone, said the scheme had been scrapped as only six childcare providers had signed up to be part of the service.
A variety of reasons have been put forward for the low sign-up rate. These include:
Availability of insurance cover
Concerns about possible virus transmission
Difficulties in meeting employer responsibilities in relation to breaks and rest periods
Concerns about a lack of protection for staff working alone
The Minister acknowledged the efforts both within her own department and externally to get the scheme up and running. She had hoped it would be possible to deliver such a scheme successfully and ease some of the burden on frontline health workers.
"Unfortunately this has not proved to be the case," she said in a statement.
Minister Zappone said her department remains strongly focused on developing solutions to what she described as the "the significant challenges" of a phased reopening of early learning and childcare facilities for 29 June in line with the Government's Roadmap on Reopening Society and Business.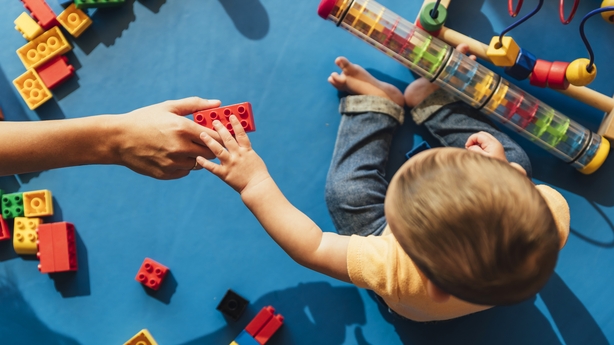 The Irish Nurses and Midwives Organisation said the Government must "now go back to the drawing board" on the childcare issue.
The INMO said it was "not consulted on the proposals for the now-cancelled scheme, and is seeking constructive engagement in the coming days".
INMO General Secretary, Phil Ní Sheaghdha, said: "A key lesson from this process is that there should be constant engagement with unions and stakeholders in the design of these schemes.
"If the government wants as many frontline nurses and midwives as possible at work, they will have to offer an additional scheme to make it practical," she said.
Sinn Féin spokesperson on Children and Youth Affairs, Kathleen Funchion, has said that the cancellation of the government's childcare scheme for frontline health workers is "inexcusable".
"It beggars belief that over eight weeks into this pandemic, the government still has not found a solution to this issue - despite repeated announcements that they would - and both childcare workers and frontline health workers have been left in limbo once again."
Labour spokesman on Children and Youth Affairs, Seán Sherlock, said the collapse of the scheme showed "the shambolic approach of the government and contrasts sharply with the premature comments today from the Taoiseach about reopening schools and crèches which have been dismissed by the Chief Medical Officer".