The government plan to re-open workplaces will be mandatory, and the Health and Safety Authority will be allowed to shut down businesses that do not comply.
Speaking at the launch of the plan, Minister for Business Heather Humphreys said the protocol will apply to all workplaces across the country, and will be the minimum required before they can re-open but she said that specific sectors may need additional measures.
She said each workplace will have one lead worker representative to ensure the measures are strictly adhered to.
Employers will also have to interview employees, provide induction training on their return to the workplace and have a plan for dealing with a case of Covid-19.
Minister for Business Heather Humphreys says each workplace will appoint one lead representative, who will work with the employer to ensure Covid-19 measures are adhered to | More: https://t.co/5vx7BPEDWc pic.twitter.com/Idrf4IzFEx

— RTÉ News (@rtenews) May 9, 2020
She also said the measures will vary from place to place, adding "what is practical in a small shop will be different to what is needed in a large factory".
She also said the protocol is a living document that is subject to change.
Ms Humpheys said many sectors have developed measures that capture most if not all of the measures in the protocol, and that many essential businesses are operating with safeguards in place.
Also speaking at the briefing, General Secretary of the Irish Congress of Trade Unions Patricia King said that the protocol was the "most important document ever produced" in relation to the workplace and that everyone has a stake in it.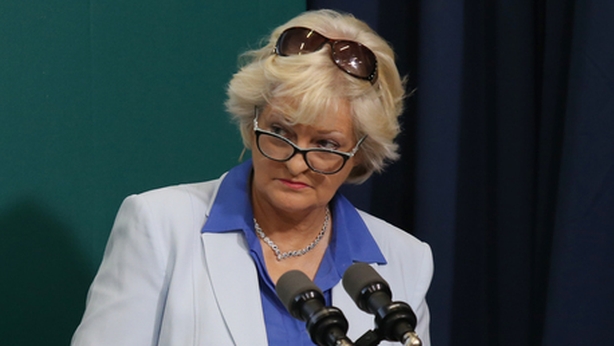 Ms King said it was not discretionary, that everyone had to adhere to the rules to keep themselves and others safe and described it as an "essential weapon in the battle against Covid-19"
She said ICTU strongly supports the workers representative role in the protocols and said this was the first time ever there was an agreement to have this kind of workplace infrastructure in place.
---
Read more:
Temperature testing and handshake bans in return-to-work protocol
Analysis: Covid-19 will lead to profound, long-lasting changes
Live coronavirus updates
---
"The price of negligence is too high, there can be no shortcuts, no opt outs, Covid -19 does not discriminate," she said.
ICTU General Secretary Patricia King says the Return to Work Protocol is an "essential weapon" in the fight against Covid-19 | More: https://t.co/5vx7BPEDWc pic.twitter.com/tomFiU07ui

— RTÉ News (@rtenews) May 9, 2020
IBEC's Danny McCoy also welcomed the measures while Ian Talbot, the CEO of Chambers Ireland said they will give customers confidence.
Mr Talbot also said as it was put together at "extraordinary speed" there will be what he described as "anomalies", but he urged employers to bring them to their attention saying they would be addressed.
He also said there will be costs but that the support the Minister was putting forward would be a vital component.
The Head of the Construction Industry Federation, Tom Parlon, said his own industry would be what he described as "guinea pigs" for the new measures.
He said the plans by the CIF to return to work would be amended to reflect the protocol.
Mr Parlon said there will be cultural challenges and that he welcomed the HSA involvement saying "carrot is fine but a bit of stick isn't any harm either".
He said some building sites would need substantial work done to them to allow them to re-open within the new rules.
The Health and Safety Authority CEO Dr Sharon McGuiness said critical businesses such as supermarkets which are currently operating will need to review and adopt these measures but she said a lot of what they have been doing will already be covered.
Ms Humphreys also said its important that businesses aren't scared by the financial implications, saying that a lot of the measures were common sense with no cost involved
However, she said restarting grants will be made available and the details would be announced later this week.
She said businesses should be getting ready now for their reopening and that there is already online training that staff could take.
Ms Humphreys also said she was satisfied that the high number of Covid-19 cases recorded in her home county of Cavan was not due to the border with Northern Ireland.
She said she believed it was due to some outbreaks in the hospital involving people who lived in shared accommodation and the fact that there were issues in four large nursing homes in the area.
Reaction to the new work protocols
Fitzgerald Kane, president of the Irish Hotels Federation, said it is working closely with Fáilte Ireland to develop operational standards in line with HSE requirements and international best practice.
"The health and safety of our guests and teams is our main priority and the standards will cover all aspects of hotel operations and facilities."
Labour's employment spokesperson Ged Nash said the new protocol was very welcome. "Inspection and enforcement of the measures by the Health & Safety Authority will be key for workers to have confidence in the efficacy of the protocol as they are being asked to return to their workplaces.
"The HSA should have no compunction in closing down rogue businesses where bad practices are evident and where workers and consumers are being put at risk."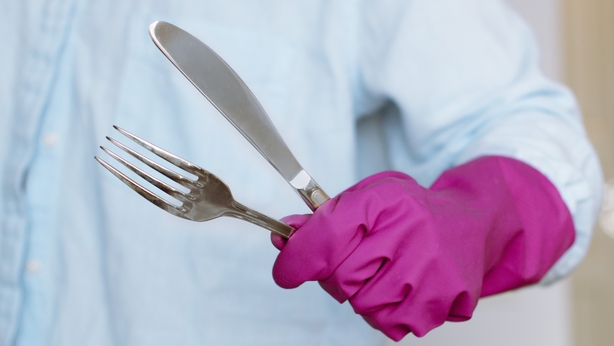 The Restaurants Association of Ireland said it supports the new "return to work protocol " and that it gives confidence to restaurant and hospitality workers as they start reboot businesses across the country.
"As the document is a living document we need to make it hospitality-friendly for our staff and business owners and we are calling for the inclusion of the RAI in LEEF (Labour Employer Economic Forum) to give a voice to a sector that is decimated in this crisis," said association chief Adrian Cummins.
Dublin Chamber, which represents more than 1,300 businesses throughout the capital region, said the publication of the protocol is an important step in the recovery from Covid-19 for both companies and workers.
However, the Chamber said the guidelines provide a sobering insight into the complexities and costs that business will face in getting up and running once more.
"Implementing these changes and complying with the new norms of working is going to be extremely challenging for many businesses and will be costly too," it stated.
Business representative group Ibec welcomed the protocol as "an important piece of practical guidance" that "will provide confidence to employers and employees that the safety and well-being of people at work can be securely managed as we begin to reopen our economy".
The Construction Industry Federation (CIF) also welcomed today's announcement. "The construction industry has been preparing for a month to return to work," said director general Tom Parlon.
"As part of this ongoing preparation, in the coming weeks companies will be carrying out site safety assessments to 'covid proof' construction sites around the country to prepare for a gradual return to work.
"The construction industry has a vital role in driving Ireland's economic recovery by getting people back to work and delivering the housing and infrastructure this country requires to move forward through this pandemic," he added.