Ireland's leading supermarkets have launched a recruitment drive to cope with extra demand.
Ireland's biggest grocery distributor Musgrave will hire hundreds of new staff on a temporary basis. The company operates SuperValu, Centra and Daybreak stores across the country.
Musgrave CEO Noel Keeley said: ''Anyone with retail, fresh food, hospitality, driving and warehousing experience would suit the roles on offer.''
The company is prioritising those in the restaurant, food and retail sectors who were amongst the first to lose their jobs because of Covid-19.
Arnold Dillon, Director of Retail Ireland said: ''The task now is to match those jobs with retail workers who had previously been working in other sectors.'' 
Lidl and Aldi also recently launched recruitment drives for hundreds of roles. Lidl is hoping to recruit 400 extra staff at its outlets nationwide.
Meanwhile, Tesco Ireland has announced it will be awarding staff a 10% bonus for "going above and beyond during the Covid-19 crisis."
The supermarket chain said it would be adding 10% to staff's hourly rate of pay in recognition of their efforts to keep stores open during the coronavirus outbreak. 
A spokesperson for Tesco said the bonus payment will be back-dated from 9 March and will be paid through to the beginning of May when the situation will be re-evaluated. 
Kari Daniels, CEO, Tesco Ireland said: "It's been an unprecedented couple of weeks and despite the enormous challenges, it's been incredible to see how colleagues have stepped up and responded, doing an outstanding job. This pay bonus is just one way we are saying thank you to our colleagues and recognising that they are on the front-line, helping to serve Ireland's shoppers during these uncertain and difficult times."
The Mandate trade union  (retail, bar and administrative workers) has welcomed the announcement and called upon other retailers to follow suit.
General Secretary John Douglas  said, "This Covid-19 crisis has made one thing abundantly clear to everyone across all our communities in relation to the essential public service carried out by all frontline retail workers in ensuring much needed essential supplies for us all.
"The selfless and dedicated work carried out by these workers by keeping stocks replenished on the supermarket shelves and by making sure supermarkets remain open during this crisis deserves to be recognised and rewarded by their employer Tesco.
"We now call on all other retailers to follow Tesco's example and reward their workforce for stepping up to the plate in these worryingly dangerous times."
Mr Douglas added that he believed much more needed to be done by the government to protect jobs and businesses.
Meanwhile, Aldi has commenced rolling out new social distancing measures across its 142 stores nationwide. The new measures include posters in-store and clear markings on the floor for queuing. 
Aldi will also shortly commence the installation of protective screens at every till to safeguard its colleagues and customers alike.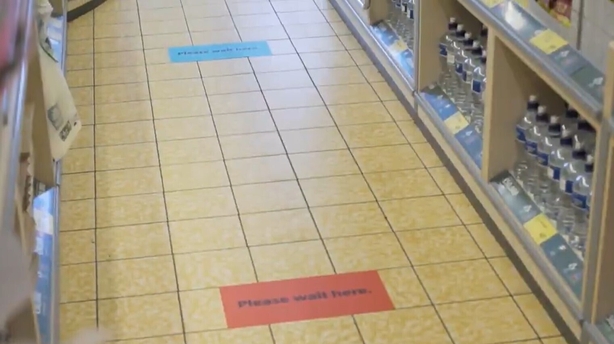 Aldi Buying Director John Curtin said: "The safety and health of our customers and staff is our number one priority at this time and we are following all relevant HSE guidelines in this respect. The more we work together, the more we can do our collective part to keep our communities safe, while still ensuring everyone has the food they need".
Aldi has also implemented its new priority shopping hours for the elderly and those most vulnerable between 11am and 1pm each day.
The retailer has asked customers to consider this measure when planning their shopping trip.
In the United States this afternoon, Amazon.com Inc said it is raising overtime pay for associates working in its warehouses, as the world's largest online retailer tries to meet the rapidly growing demand for online shopping from consumers stuck at home during the coronavirus outbreak.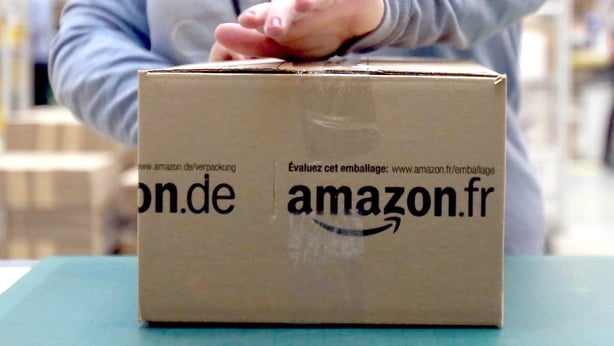 Hourly workers at the warehouses will receive double pay after 40 hours for overtime, up from the 1.5-times rate, from March 15 to May 9, the announcement said.

"All hourly associates working in the U.S. Ops network will receive double their regular hourly rate for every overtime hour worked in a work week," the company said in a statement.
"This temporary increased overtime pay is effective March 15, 2020 and will continue through May 9. 2020."