The first applicants for the Government's Covid-19 Pandemic Unemployment Support Payment will start receiving it from next week, according to a spokesperson for the Department of Employment Affairs and Social Protection.
Around 90,000 applications have been received since the emergency income support payment was announced last Sunday, to address the surge of people being laid off due to the virus.
By last Thursday, 68,000 applications had been received, of which 63,000 had been processed.
The number of processed applications is expected to have risen since then.
Minister for Social Protection, Regina Doherty, has estimated the number of people laid off and requiring income support could rise to 400,000.
Earlier, she acknowledged that the €203 Covid-19 pandemic unemployment payment was not enough.
She said new measures would be announced in the coming days to help those who have lost their jobs as a result of the virus.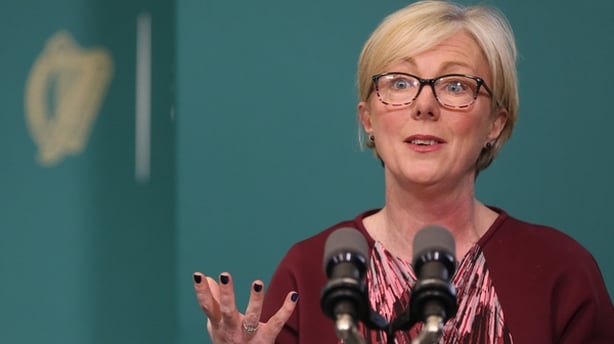 "The emergency payment last week was only that it was only to get people to get cash quickly we now realise we need a more substantial response for people."
She continued: "When we do make the announcement shortly - in the next couple of days - it will be impactful in its support for people who are going through the crisis."
Business group IBEC welcomed the Government's decision to enable companies to provide top-up payments to staff above the €203 and still be refunded by the State.
Firms had raised concerns after being informed that, if they wanted to top-up the payment further, they were not entitled to claim back the €203. 
Meanwhile SIPTU have said the Covid-19 payment is nowhere near enough.
---
Read more
Govt examining ways to help virus outbreak jobless - Donohoe
Latest coronavirus stories
SIPTU researcher Michael Taft said the Government must pay 75% of wages for people who have been laid off and also for those who are at risk of being laid off from businesses that are struggling. 
He added that this would provide protection for employees and enable companies to remain open for the duration of the crisis.
The Government has already announced a €3 billion aid package to deal with the fallout from the pandemic.
However, Tony Foley, emeritus associate professor of economics at DCU Business School, believes more will be required.
"The original package [of €3 billion] is not remotely enough - it's going to [have to] be much higher. In fact we may be looking at additional government expenditure of €20 billion by the time the year has ended. "
Around 80% of cases of Covid-19 will be a mild to moderate illness, close to 14% have severe disease and around 6% are critical.
Generally, a person needs to be 15 minutes or more in the vicinity of an infected person, within 1-2 metres, to be considered at-risk or a close contact.
Additional reporting: Ingrid Miley