The death toll from the Covid-19 outbreak in Italy has risen by 627 to 4,032, an increase of 18.4%.
Yesterday, Italy overtook China as the country to register most deaths from the highly contagious virus.
Until today, Italy had never recorded more than 475 deaths in a single day, while China, where the contagion has slowed sharply, has never reported more than 150.
The total number of cases in Italy rose to 47,021 from a previous 41,035, an increase of 14.6%, the Civil Protection Agency said.
The hardest-hit northern region of Lombardy remains in a critical situation, with 2,549 deaths and 22,264 cases.
Of those originally infected nationwide, 5,129 had fully recovered on Friday compared to 4,440 the day before. 
There were 2,655 people in intensive care against a previous 2,498.
The mayor of the worst affected city, Bergamo in the affluent northern region of Lombardy, said the true number of fatalities from the pandemic in his area was four times higher than was officially reported so far.
"Many of the elderly are dying in their houses or in old people's homes, without anyone testing them either before or after they die," Giorgio Gori told the Huffington Post.
He added that a dozen mayors of other cities had confirmed the same thing to him.
Responding to requests by the governors of the worst-hit regions, the national government in Rome said that from tomorrow all parks would be closed and people could only take exercise around their homes.
"We have to do even more to contain the infections. Correct behaviour from everyone is essential to win this battle," Health Minister Roberto Speranza said after signing the latest directive.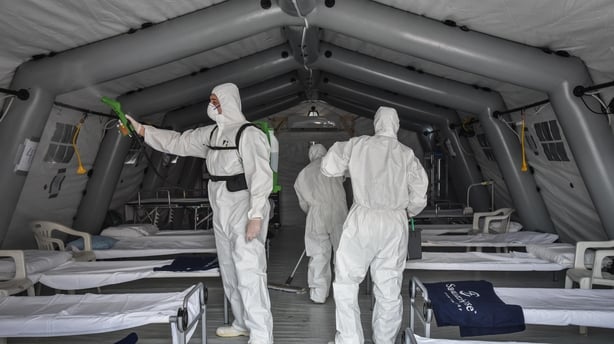 Authorities have become frustrated in recent days to see people still out and about despite their appeals to stay indoors for all but absolutely essential needs.
"We already have many hundreds of dead. What more is needed before people understand the tragedy we are facing?" said Sergio Venturi, head of the coronavirus response team in Emilia-Romagna, another wealthy northern region hard-hit by the virus.
The latest crackdown effectively bans jogging and bicycle rides, the only types of outdoor exercise that were allowed.
Stefano Bonaccini, president of the Emilia-Romagna region which is the country's second hardest-hit after Lombardy, banned running and most other open-air activities yesterday. 
Mr Bonaccini wrote on Facebook: "If someone wants to tell me that he can't give up running, I'll take him with me on a tour of the hospital." 
Lombardy's president Attilio Fontana told a press conference: "Unfortunately, even today the statistics aren't going in the right direction, neither in terms of new infections or in terms of deaths."
A list of requests by mayors throughout Lombardy would be submitted to Italian Prime Minister Guiseppe Conte, he added.
Mr Fontana has asked Mr Conte to close all private and public offices, other than essential ones, as well as construction sites, and to crack down harder on people who continue to flout the quarantine. 
"I tried to convince him that we have to take more rigorous measures," Mr Fontana told La7 television yesterday, referring to a conversation with Mr Conte.
"We can't joke around anymore."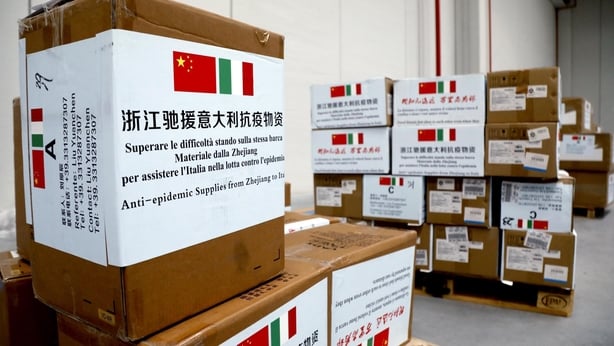 Members of the Chinese Red Cross currently in Lombardy to help with the crisis have observed that the measures taken in Italy fall short of what is needed to contain the pandemic, Mr Fontana said. 
All of Italy has been on lockdown since 10 March, but although restaurants, bars, and non-essential stores are shuttered, people are still allowed to leave their homes to travel back and forth to work, shop for food, or seek medical care. 
---
Read More: 
Covid-19: Death toll in Spain reaches 1,002
Brexit talks uncertain as negotiators Frost and Barnier both self-isolate due to coronavirus
Coronavirus in Ireland - a timeline
Covid-19 restrictions 'likely' to last longer than two weeks
---