A County Tyrone bar owner has closed his premises with immediate effect for an indefinite period in response to the growing coronavirus crisis.
Andrew Short, owner of the Blind Cobbler in Omagh, said he does not believe limiting indoor gatherings to 100 people is enough.
He told his staff last night that the pub's doors will be closed to the public for the foreseeable future.
"It's going to be tough, but we'll ride this out for however long it takes," he said.
Mr Short said the staff will continue to be paid for the duration of the shutdown.
The publican said he took the decision to close over the lucrative St Patricks holiday period because he did not believe his bar was a safe environment for staff or customers.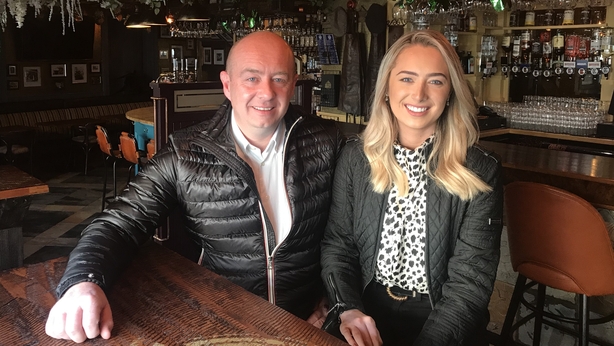 "Although we did limit it to a hundred people last night, I actually felt from looking at the venue and being here, seeing my staff and seeing a hundred people inside this venue, that it wasn't safe," he said.
"It wasn't safe for my staff and it wasn't safe for my customers coming through the door.
"In my view it was like going to a music festival. Everybody was in close proximity and it's all over the news that it's that sort of thing that's spreading this virus. I just didn't think it was right to stay open."
There's St Patrick's Day bunting up inside the bar, but it won't be hosting any celebrations this year.
The publican said the final straw was when a member of staff phoned him yesterday to say they could not work because an elderly relative lives with them and they were concerned about passing on the virus to them.
"That was what finally flipped it for me," he said.
"I have a duty of care to my staff and to their families as well. As they say, your health is your wealth."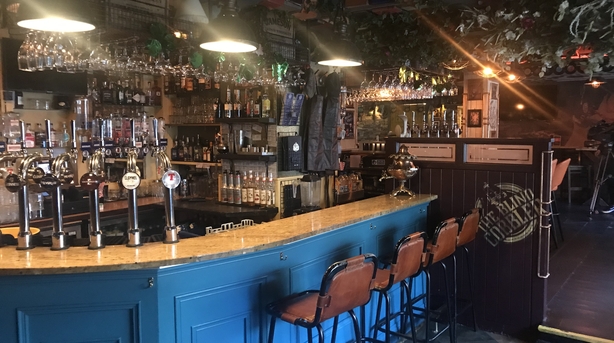 His daughter Laura, who manages the bar, said they believed there was no other option, and that staff support the move.
She posted a number of messages on social media last week saying the bar was going to reduce the numbers allowed in at any one time, but then decoded more drastic action was needed.
"We introduced new features to clean and sanitise the bar to try to do something to prevent the spread, but as of last night we just felt we would not be able to do that," she explained.
"We felt it would be wrong for us to stay open and that's just truly how we felt in our hearts, that it would be the right decision to make."
---
Read more:
Covid-19: Live Updates
Govt may seek enforcement powers to ban mass gatherings in pubs and clubs
Foster, O'Neill miles apart on how to tackle Covid-19
---
A number of other bars in Northern Ireland have also decided to close over the St Patrick's holiday period.
Catholic Churches have also closed for masses, but will be open for limited times to give parishioners the opportunity to pray.
Schools and colleges across Northern Ireland remain open as the Stormont Assembly says it is following medical advice which says closing them could be counter-productive at this stage.
That situation, and the response to the ongoing coronavirus crisis, will be discussed at a meeting of the Assembly tomorrow.