The Abortion Rights Campaign has used Nollaig na mBan to issue a statement calling for safe and accessible abortion provision.
In a statement, spokesperson Charlene Delaney said "many continue to be left behind by the failings in our legislation".
She has accused the Government of failing to deliver or introduce legislation on safe access zones, which it has promised on countless occasions.
"Patients deserve protection from rogue agencies that seek to deceive and dissuade them from getting an abortion," she said.
Marking one year since the service began, around 100 people protested outside the National Maternity Hospital last Wednesday, to shine a spotlight on exclusion zones/safe zones around Ireland's abortion service.
A group called Our Lady of Lourdes Protectors held crosses and signs, sang hymns and said prayers two floors beneath the neo-natal ward in Holles Street.
They stayed on the footpath outside the hospital for several hours to vocalise their opposition to abortion.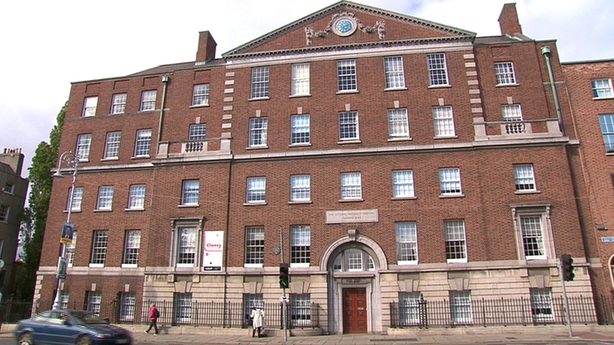 It was their right to protest directly outside the hospital because there is nothing in legislation to say otherwise.
In December 2018, there was a sense of urgency amongst pro-repeal legislators that the Regulation of Termination of Pregnancy Act be passed before Christmas to allow abortion services begin in January.
That deadline had an impact on the question of exclusion zones.
The original intention was to provide for safe access in the act, but when a number of legal issues were identified during the drafting process, it was decided that the provision for safe access to health services would be put in a separate companion piece of legislation in 2019.
Two months following the introduction of abortion services, an investigation by The Times Ireland found that a US anti-abortion group was training people in Ireland to intercept women before they access abortion services.
In response, Minister for Health Simon Harris said the introduction of new safe access zone legislation was a priority.
He had expressed hope that it would be in place later in 2019.
Despite efforts by officials at the Department of Health and the Office of the Attorney General, the summer recess came and went.
In September, the Garda Commissioner said safe zone legislation was not necessary.
Drew Harris said there was no evidence to suggest threatening, abusive or insulting behaviour directed towards people utilising abortion services.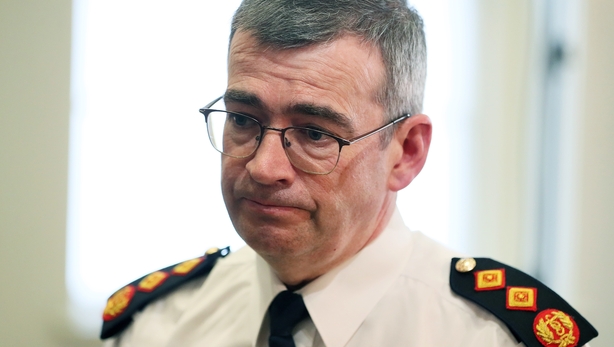 In a letter to the Minister for Health, he confirmed his commitment to ensuring "safe access" for service centre staff and patrons utilising services for terminations.
However, he said that no incident of criminality had been reported or observed as a result of a protest placed at or near the vicinity of a service centre.
He added that the introduction of any further legislation to ensure "safe access" would be redundant "at this time".
Those on the pro-life side welcomed the commissioner's view.
Senator Ronán Mullen said it was clear that calls for exclusion zones had nothing to do with concern for the welfare of women.
The younger generation of pro-life activists also welcomed Commissioner Harris's correspondence.
Students for Life said that the introduction of 'exclusion zones' would be unconstitutional and undemocratic.
On the opposing side, the Abortion Working Group, which is a collective of civil society organisations and healthcare providers chaired by the National Women's Council of Ireland, called on the Minister for Health to provide a clear road-map to women and providers on when they could expect safety access zones to be in place around healthcare centres.
Dr Mary Favier of Doctors for Choice said safe access zone legislation needed to be implemented urgently.
Mr Harris reiterated his commitment to safe zones and formed a cross-party group in the Oireachtas to discuss the matter.
Considering the 2019 target was not met, it has becoming clear that the introduction of the legislation is not straightforward.
Sources within the Oireachtas say officials are caught up in arguments over the potential of the legislation being used as an argument to regulate large assemblies.
---
So, how does the introduction of safe zones work in other jurisdictions?
The Oireachtas Library and Research Service has done some valuable work in this regard.
It notes that there are safe access zone provisions in Canada, Australia, the Isle of Man and parts of the United States.
However, in the report, parliamentary researcher Lianne M Reddy stated that she did not identify any European country with specific safe access zone legislative provisions.
Since 2017, France has had a specific offence of attempting to prevent an abortion, including by disrupting access to medical facilities providing abortion services.
Other European countries (such as Croatia and Macedonia) have more general provisions preventing protests in the vicinity of medical facilities in a way that would obstruct ambulances or disturb the peace of patients.
In a July 2018 decision, the UK High Court upheld the decision of the London Borough of Ealing to institute a Public Spaces Protection Order to restrict demonstrations around a particular clinic.
The court was satisfied that the council was justified in making such an order based on evidence available, while at the same time stressing that this decision should not be seen as a 'green light' for local authorities to create such orders as a matter of course. The decision is currently under appeal.
Subsequently, in September 2018, the UK Home Secretary announced that, following a review of abortion clinic protests in England and Wales, national buffer zones would not be a proportionate response and would not be introduced.
Ms Reddy also noted that it has been reported in the media that some individual local authorities in Scotland are exploring the possibility of implementing safe access zones in their functional areas.
The report concluded: "There is no doubt that the implementation of safe access zone legislation in an Irish context would engage certain rights for all parties, both constitutional rights and rights stemming from international human rights obligations."
Since the service began in Ireland, GPs, hospitals and clinics that provide abortion services have been subjected to protests.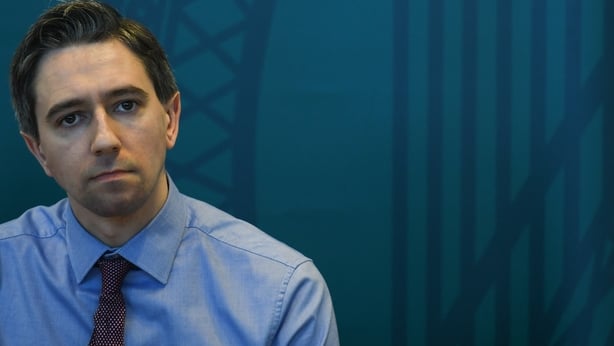 Speaking on RTÉ Radio, Professor Mary Higgins, who is a Consultant Obstetrician and Gynaecologist at the National Maternity Hospital, said last week's protest was a larger version of what happens outside the hospital most Saturdays.
She posted a video of the protest online, from the second floor of the hospital where she said women can hear the prayers and chants.
Dr Higgins said those who had miscarriages and stillbirths were traumatised by the actions of those outside.
On Thursday last, Mr Harris said that it was not right or proper for people to gather outside a national maternity hospital and attempt to intimidate and harass women, their partners and health staff.
He said that what happened at Holles Street was not a legitimate protest.
"How dare you turn up at a National Maternity Hospital and try to intimidate women," he said.
Once again Minister Harris (above) promised to legislate on the issue of exclusion zones.
Ultimately, he has two options:
Amend the current law against harassment and intimidation, which would have to be done by the Minister for Justice Charlie Flanagan.
Or introduce a new law, giving local authorities the power. The minister will meet the opposition again next week to discuss the issue further.