Former member of the Defence Forces Lisa Smith has been arrested on suspicion of terrorist offences.
The 38-year-old arrived at Dublin Airport this morning after being deported from Turkey.
She is being questioned at Kevin Street Garda Station in Dublin.

 
Ms Smith travelled to Syria in 2015 to live in the so-called Islamic State.
Turkish Airlines flight 1975 landed in Dublin Airport just after 10am with Ms Smith and her daughter on board.
They were accompanied by four escort personnel from the Army Ranger Wing and the Department of Foreign Affairs.
Ms Smith and her child were covered with a pink blanket and declined to comment when approached on the flight by RTÉ News, simply responding "No".
The Dundalk woman, who left Ireland four years ago, was deported from Turkey and met by gardaí from the Counter Terrorism Section at Dublin Airport.
The Garda's Security and Intelligence Section and the Special Detective Unit have been investigating her activities since 2012 and have gathered substantial information and intelligence from Europe, Africa, the Middle East as well as Ireland.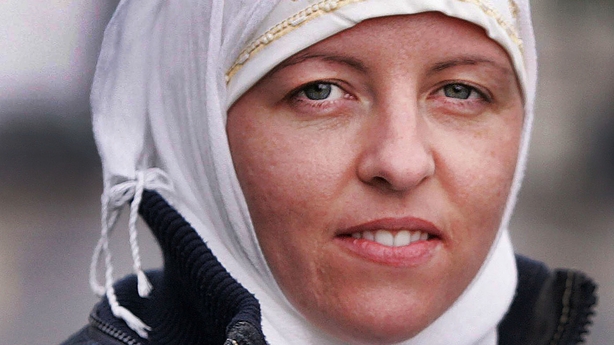 Ms Smith and her daughter were taken to a van and driven to Kevin Street Garda Station arriving just before 11am.
The 38-year-old was arrested and her child is now being cared for by her family.
She has been granted access to all medical and legal requirements and is being interviewed about suspected terrorist offences.
Irish Citizens Lisa Smith and her child (2yrs) were today successfully repatriated to Ireland. The expert evidence and the UN were expressly clear - the previous conditions were unsuitable and incompatible with international human rights standards. @PhoenixLawHR acts.

— Darragh Mackin (@darraghmackin) December 1, 2019
She is being detained under Section 30 of the Offences Against the State Act and can be questioned for up to three days.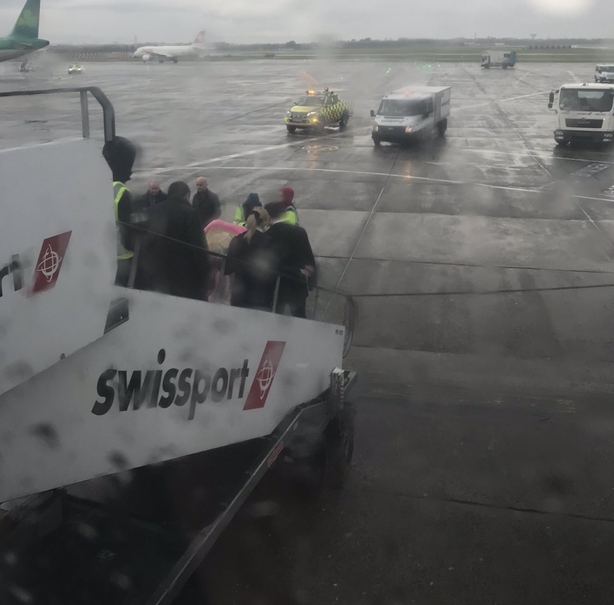 In a statement, Minister for Justice and Equality Charlie Flanagan said: "On her arrival in Dublin, Lisa Smith was met by An Garda Síochána. In the case of Ms Smith's child, established procedures for her care will be followed.  
"An Garda Síochána and the Director of Public Prosecutions are responsible for criminal investigations based on facts and evidence in all cases and it would not be appropriate for me to comment on those matters.
"This is a sensitive case and I want to reassure people that all relevant State agencies are closely involved. 
"A multi-agency network is in place here comprising agency personnel who engage on an ongoing basis with international colleagues regarding emerging practice in relation to the complex issue of radicalisation.
"This network will coordinate engagement on a case by case basis as and when appropriate."
Tánaiste and Minister for Foreign Affairs Simon Coveney said they "had been working with various different partners to try and ensure that we could respond to this case as a consular case, although it's a very, very complex one, to ensure primarily the safety of a two-year-old little girl who was in a warzone, and for much of that time in a camp that we know from UNICEF reports was extremely dangerous for children".
Mr Coveney said: "For people who are rightly concerned and asking questions about a two-year-old little girl who wasn't born in Ireland but who is an Irish citizen - Tusla have been working with An Garda Síochána and with Lisa Smith's wider family to ensure that her welfare is looked after."
He added: "It's up to the DPP to determine on the back of a report from An Garda Síochána as to whether they can take a case successfully against Lisa Smith.
"I think it's important to leave that process take its course."
Additional reporting Dimitri O'Donnell and Laura Hogan