There was a five-fold increase last year in the number of allegations to the Health Service Executive of institutional abuse of vulnerable adults, according to the service's National Safeguarding Office.
The office also says that in 2018 it received almost 12,000 safeguarding concerns relating to vulnerable adults in institutions, the community and services, representing a 14% increase year-on-year.
Today's annual report from the HSE's Safeguarding Office is the third since the implementation of the service's "No Tolerance" Adult Safeguarding Policy.
It aggregates data from Older Persons' Services and Services for Persons with a Disability.
This data represents the work undertaken by more than 1,700 designated officers in statutory, voluntary and community services across the social care sector, as well as direct referrals to the HSE Safeguarding and Protection Teams in all nine of the HSE's Community Healthcare Organisations (CHOs).
The report says the teams' main focus is to coordinate consistent responses to concerns of abuse and neglect and that they are managed and staffed by more than 70 social workers who provide oversight and support to all service providers, including those funded by the HSE.
Along with administrative staff, they also manage concerns that are referred from the community.
The report recounts that the total number of concerns received about alleged institutional abuse increased from 183 cases in 2017 to 1,061 last year.
It adds that further research and analysis is required "into the contextual factors underpinning this trend".
The report notes "a significant increase in institutional abuse notifications" in the CHO 7 area, which covers the Kildare/West Wicklow, Dublin West, Dublin South City and Dublin South West areas.
"Institutional" allegations comprised 1% of the National Safeguarding Office's overall volume of concerns in 2017 and 5% last year.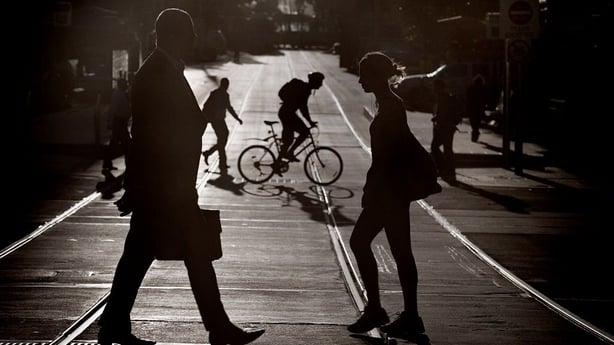 The report also says that in 2018 the office received almost 12,000 safeguarding concerns relating to vulnerable adults in institutional, community and service settings, representing a 14% increase on 2017.
It records that last year, for persons aged 18-64, the most significant category of abuse alleged remained physical (50%) followed by psychological (31%) and that males were in the majority.
For over 65s, the most significant category of abuse alleged was psychological (33%), followed by physical (26%) and financial abuse (21%) and women were in the majority.
Alleged financial abuse and neglect increased with age with the highest level of reporting among those over 80.
It notes that international research shows close to one in six older adults experience elder abuse in the community during any year and that the HSE national data illustrates significant under-reporting in relation to this client group.
It adds that further research is required to review the challenges older people face on recognising and reporting abuse to the HSE service.
The alleged person causing concern is most likely a service user for adults under 65 while "the immediate family member" is the most likely to be the source of concern for older people.
In total, there have been more than 30,000 safeguarding concerns over three years beginning in 2015 "illustrating that the 'No Tolerance' message has been an important plank of the HSE Adult Safeguarding policy approach".
The report emphasises that last year's Safeguarding Ireland's public awareness campaigns, which were informed by research, focused on prevention, planning and the need for greater conversations about abuse in society.
It adds that awareness campaigns can lead to greater self-education and societal awareness.
---
If you, or someone you know, is suffering abuse, the HSE's Safeguarding Office urges those concerned to tell someone, to get support and to help stop the abuse.
Anyone experiencing abuse can contact their local Safeguarding and Protection Team details of which may be found at HSE/safeguarding.
You can also call the HSE Information Line on 1850 24 1850, Monday to Saturday, 8am-8pm, or contact a health professional such as GP, public health nurse or social worker.