Today's Budget has been met with mixed reaction from other political parties with Fianna Fáil saying the priority now has to be steering the country through "the Brexit storm".
Fianna Fáil's finance spokesperson Michael McGrath said their decision to allow the Budget to pass should not be seen as an endorsement of it.
He said the priority now has to be steering the country through "the Brexit storm".
He said despite the failure of the Government in health, housing and in other areas, Fianna Fáil has agreed to facilitate a fourth and final Budget under the confidence and supply arrangement.
Mr McGrath said Fianna Fáil welcomed the €650m set aside for a no-deal Brexit for businesses in today's Budget, but he said it can not be tied up in red tape.
He added there was no explanation as to how firms can access this money.
He said Fianna Fáil strongly supports the 12.5% corporate tax rate and opposes any attempts in Europe to undermine Ireland's tax sovereignty rights.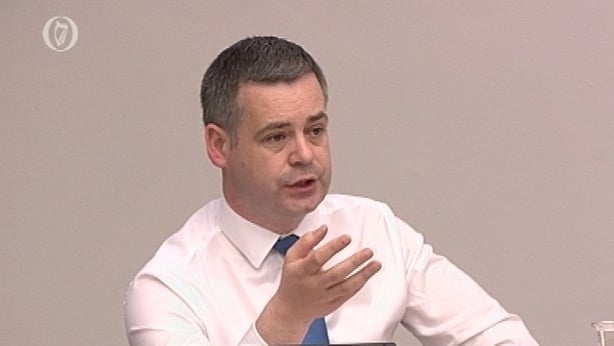 Sinn Féin's Pearse Doherty said the Government has failed to give workers and families a break.
Speaking in the Dáil, Mr Doherty said: "This Budget could and should have given workers and families a break. It hasn't.
"With the political will and the right ideas, this Budget could put money back in people's pockets and improved their access to public services.
"It could have begun to build a fair tax system, making sure that those who benefit most from our economy pay their fair share - the banks, multinationals and international property investors who have enjoyed a free ride for far too long.
"This Budget has failed to deliver on these modest demands. It is a Budget short on ideas, short on policies, short on solutions. It is a Budget that lacks ambition, lacks direction, and lacks hope," said Mr Doherty.
Labour spokesperson on Employment Affairs and Social Protection, Senator Ged Nash, said the Government and Fianna Fáil failed to support those on low and fixed incomes in Budget 2020.
"There has been no increase to core social welfare rates despite those on fixed incomes facing increased living costs in 2020, and no mention in the Minister's speech of the increase in the minimum wage and when it will come into force," said Mr Nash.
---
Read more:
---
"Inflation of 1.5% is expected next year but if you are a carer, a pensioner couple or someone with disabilities you will have to live on less in 2020.
"In the real world this is a cut in all but name. This represents a slap in the face for the most vulnerable in society and an utter humiliation for Fianna Fáil.
"A no-deal Brexit will also result in increased food and living costs for those on low and fixed incomes.
"How can Fine Gael describe this as a Brexit Budget, when those whose living standards will be most impacted by a no-deal Brexit are left behind?"
The Green Party's housing spokesperson Deirdre Ní Fhloinn said: "The Government has failed to provide affordable housing options and to stop the flow of families and individuals into homelessness.
"They are continuing to rely on the private market to deliver homes for sale and rental without tackling the issue head-on and providing funding to build social housing and to build affordable housing.
"Continuing the Help-to-Buy scheme without addressing underlying affordability problems and supply is going to keep young people shackled into mortgages for unaffordable homes, at risk of interest rate increases and paying huge amounts of their income in mortgage repayments," said Ms Ní Fhloinn.
Solidarity-People Before Profit TD, Richard Boyd Barrett, has described the Budget as "very disappointing and conservative" adding that "radical measures were needed".
He said it included punitive measures such as the carbon tax hike, describing it as a regressive tax.
"It is buttons in terms of revenue it raises but it's going to increase the fuel bills of struggling people."
He also said the Government should be boosting the incomes of workers and the less well off.
"Workers and those dependent on social welfare got absolutely nothing. That is not going to help us in the context of a no-deal Brexit," he said.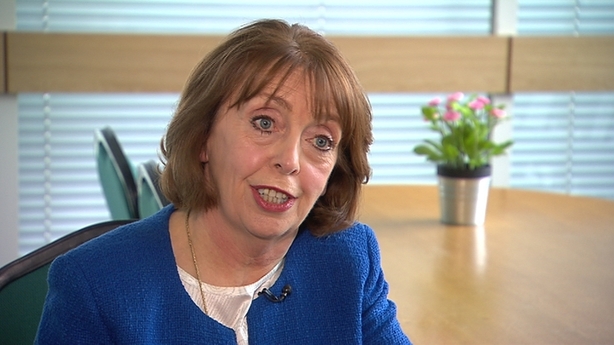 Co-leader of the Social Democrats, Róisín Shortall, has accused the Government of not protecting those on low incomes with this budget.
Ms Shortall said while the Government had "well flagged" that they were not going to increase social welfare, she said everyone expected "social welfare would at least keep apace with inflation and they haven't managed to do that."
"In effect where next year we are talking about inflation of 1.3 and 1.4%, that is a cut in standard social welfare rates and it is very difficult for people living on the breadline."
Regarding the carbon tax she said there will be "large numbers of people" affected by that increase.