The Medical Council has warned doctors to reduce the overprescribing of anxiety and sleeping medicines, or they could face an investigation.
It has pointed in particular to benzodiazepines, which are used to treat severe anxiety or sleeping problems.
Benzodiazepines are not for long-term use and can be dangerous when a patient develops an overreliance, or dependency, on such drugs.
Medical Council President Dr Rita Doyle said the impact of inappropriate prescribing of certain drugs is having a significant impact on patient safety and well-being.
The medicines of concern to the council, along with benzodiazepines, are a class of medicines called Z-drugs for insomnia and Lyrica, used for nerve pain.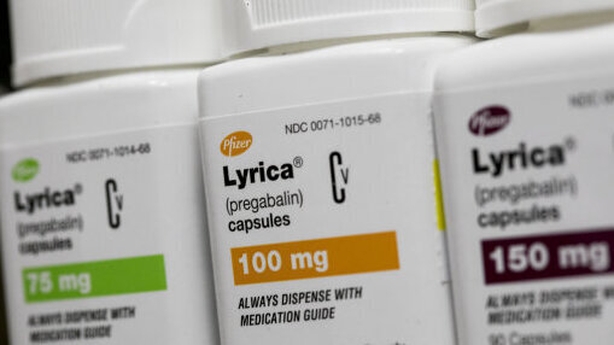 The council said it recognised the difficulties some GP practices are having with the demands from some patients for these medicines.
---
Read more - RTÉ Investigates: Sharp regional variations in benzo prescribing
---
The Irish College of GPs has urged patients not to panic after the Medical Council's warning.
It said that benzodiazepines are very useful medicines in certain circumstances, and patients need them.
Dr Ida Delargy, GP & Director at Addiction Management in Primary Care, ICGP, said the medicines were particularly useful in situations such as severe anxiety.
She said patients would be supported by their GP and that medicines would not be stopped abruptly. She also pointed out that places in addiction services were limited and waiting lists already existed.
Dr Delargy said that the data today was based on information from the medical card scheme only, and not from private prescribing, so the full picture was not clear.
She said the advice from the ICGP was for doctors to follow best practice guidelines and to use the smallest possible dose, for the shortest period of time.
Meanwhile, a Dublin-based doctor has said many GPs are "in a bind" and for too long have given into continuing to prescribe benzodiazepine for patients.
Speaking to RTÉ's Morning Ireland, Dr Tom O'Dowd, a GP and former Professor of General Practice at Trinity College, said it was very difficult not to respond to patients who are in a panic and it is a "is a real issue for him personally" and for many GPs.
He said if patients run out of drugs and a new prescription is not waiting for them, they can get very upset and panicked.
Dr O'Dowd said anxiety was a very difficult area to treat and it was a complex area, and the drugs can help patients in a short-term manner.
He said GPs have been calling for help for a long time and many are quite conflicted as disputes arise with patients who are seeking more benzodiazepines to be prescribed after the initial calming effects have worn off.
He said the warnings from the Medical Council will help doctors who can warn that they may get into trouble if they prescribe them and end up with restrictions placed on their licence.
Earlier this year, analysis by RTÉ Investigates found there were significant geographical variations in benzodiazepine prescribing rates on the publicly funded drug schemes, with some areas recording more than three times the rate of others.