A survivor of Dublin's Bethany Home has challenged the State to explain why it has refused to pay redress to former residents of the Protestant-run institution for decades.
Paul Graham says the trauma caused by separation from his birth-mother, and sexual abuse following his adoption, forced him to flee Ireland and find solace in alcohol.
Eighty years ago last May, in the Bethany Home in Rathgar, Mary Jane Johnston, a domestic worker living in Castlederg Co Tyrone, gave birth to a boy who she named Maurice Oliver. She had trodden a path already well worn by single mothers form Northern Protestant communities. It led to the relative anonymity of a detached house set in its own ample grounds in a leafy suburb of the capital of independent Ireland.
It had been officially opened in 1922 by the then Church of Ireland Archbishop of Dublin and run by a board which included senior Church of Ireland (CoI) clergy. In a letter dated 9 April 1945 from that Archbishop's successor, Arthur Barton, to the then Minister for Justice, Gerald Barton, he described the home as "a suitable place for Protestant girls on remand". It was already an official place of detention.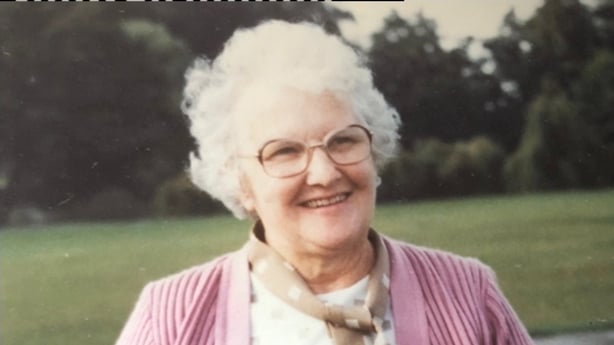 Adoption
According to an entry in the Adopted Children's Register in Northern Ireland, almost five years after Maurice Oliver's birth he was adopted by the Graham family of Wanna Drive in Belfast. William Robert, a civil servant, and his wife Edith (who, in line with the conventions of the day, does not merit an occupational description) also adopted two girls from Bethany, Patti and Jill. Maurice Oliver was now called David Paul Brendan Graham, but his Northern birth certificate gives no hint of a birthplace. He has no memory of his birth-mother but says she was regularly denigrated by his adoptive mother as a prostitute whose wicked ways he was destined to follow.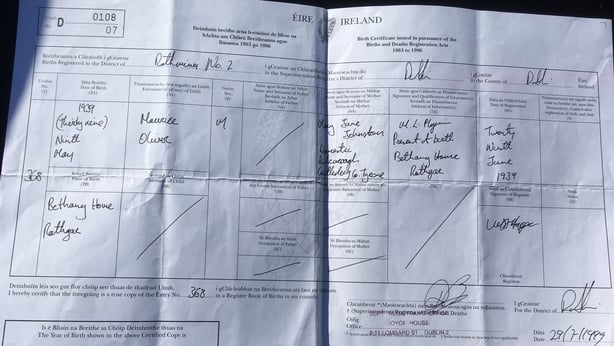 Last year, his daughter-in-law in Australia tracked down Mary Jane's English death certificate and wrote to the deceased woman's son, Rodney Whittaker, offering to arrange for him to speak to Paul to confirm that they had the same mother. Despite his ailing health, Rodney agreed and later this week the brothers will be reunited at the Whittakers' home outside London. Paul says that he was immensely relieved when Rodney's wife told him - on one of his frequent face-time calls from Australia to the Whittakers - that Mary Jane was "the best mother-in-law one could hope for", a sentiment which has been reiterated by one of Rodney's children. As a child, he had believed his adoptive mother's calumny.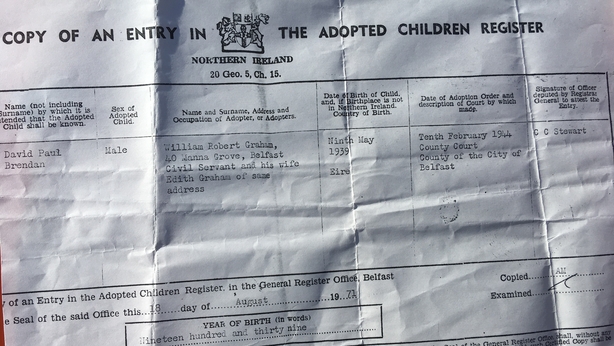 Coming to terms
The meeting in London will be the climax of a ten-day trip from the Graham's adoptive Australia to Britain and Ireland during which Paul and his older son, also called Paul, have made connections that have helped Sydney's only known living 'boy from Bethany' to come to terms with a life marred - and almost ended - by the effects of early childhood trauma.
This morning in Dublin's Mount Jerome cemetery, the two Grahams walked purposefully along the Yew Walk towards a memorial dedicated by the Bethany Survivors' Group to 292 babies and children who died in the care of the home between 1922 and 1947 and who were buried in unmarked graves in various parts of the immense Victorian graveyard. A second stone, erected last year at the back of the main one which was unveiled in 2014, commemorates a further 169 children, who died in the care of five other Protestant-run mother and children's homes who were similarly interred in unmarked plots.

Flanked by his son and carrying a bouquet of flowers, Paul approaches the memorial reverentially and fighting back tears. "What human beings did to each other!" he sighs, his voice trembling with emotion.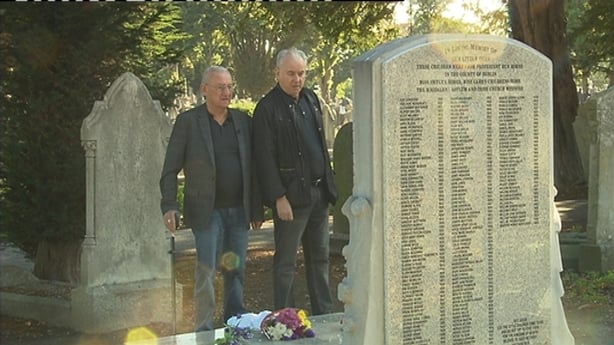 Redress
He is angry that the Irish State has excluded Bethany survivors from its 2002 redress scheme, which was established to "make fair and reasonable awards to persons who, as children, while resident in industrial schools, reformatories and other institutions subject to state regulation or inspection".
"Bethany was also monitored by the State," he recalls. But none of the €970 million awarded to 15,581 former residents of qualifying institutions found its way to the dwindling number of Bethany survivors.
"There may only be eight of us left," muses Paul, reflecting on the survivor group's twenty-year campaign for an apology and redress.
The Government says its hands are tied on redress until the Commission of Investigation it established in 2015 to investigate Mother and Baby Homes delivers its final report next February.
In April 2017, the government rejected the Commission's recommendation - delivered six months earlier in an interim report - that ministers should re-examine their predecessors' refusal to pay redress to survivors who, as children, were unaccompanied while living in the home.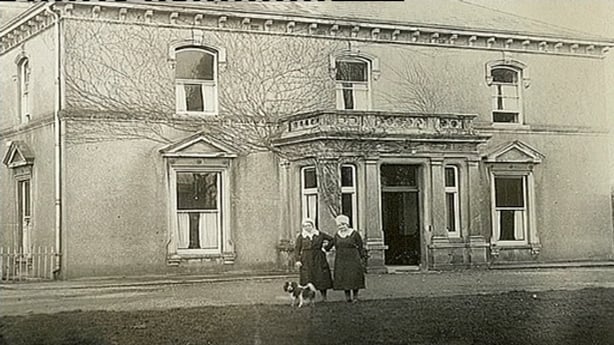 Paul Graham wants the Government to clarify whether he and fellow survivors are being refused because they are from Protestant backgrounds. But successive governments have rejected the charge.
An RTÉ Prime Time programme screened in 2013 showed that even though a separate redress scheme had been established for survivors of Magdalene laundries who had also been excluded from the 2002 scheme, and despite official correspondence showing that the state recognized that the Bethany Home operated under its "jurisdiction", it did not accept there was sufficient evidence of state regulation or inspection.
According to Prime Time, by the time that evidence surfaced, Bethany had been ruled out on the grounds that it was the 'wrong' type of institution, and that, as a Mother and Baby, home it would not qualify for the redress scheme. Written exchanges between civil servants revealed that they feared that including any such home in the scheme would have set a precedent which could have led to governments paying redress to thousands of survivors of similar establishments to Bethany – which not surprisingly, given the dominance of Catholicism in independent Ireland, were mostly Catholic. The current Minister for Children, Katherine Zappone has not ruled out having to consider such a possibility once the Commission of Investigation reports in February.
---
WATCH: Bethany - The home the State forgot
We need your consent to load this rte-player contentWe use rte-player to manage extra content that can set cookies on your device and collect data about your activity. Please review their details and accept them to load the content.Manage Preferences
---
Meanwhile, Paul Graham wants the Government to also address his desire to become an Irish citizen. Showing a tattoo of an Irish harp imprinted on his arm in the late 1950's while, as a member of the Royal Navy, he fought insurgents in Malaya, he says that he still fundraises for a disability charity in Sydney by organising an annual St Patrick's Day dinner.
He's frustrated that his efforts to resolve the issue twenty years ago at the Irish embassy was met with advice that he should hire a solicitor to try to prove that he is indeed the Maurice Oliver born to Mary Jane Johnston in the Bethany Home on 29 May 1939.
"It's a difficult task," he says shrugging his shoulders. "Because the home's records were lost, destroyed in a fire, I'm told."
After his visit to the cemetery, he tells his son he can die happy now that he has paid tribute to Bethany children less fortunate than himself.
Runaway, tearaway, emigrant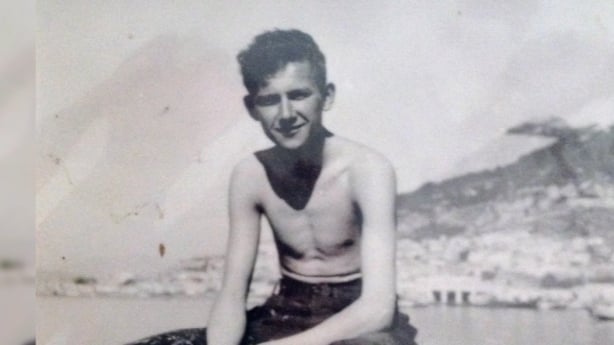 But it's difficult to imagine a more punishing life story. At the age of 14, he ran away from the Grahams, his adoptive parents, took the boat from Belfast to Haysham and joined the band of the Royal Marines. Before long it emerged that he did "not have a note in his head", as he puts it, so he was transferred to naval service. That brought him to Malaysia where the teenage attraction of fighting soon waned "watching people you had killed with their guts tumbling out of them," as he puts it.
"We were kept going with shots of rum," he recalls. Soon he was drinking heavily. But one bright light on the horizon was a card, slipped into a packet of cigarettes by Hilary Wasdale as she worked in a Belfast tobacco factory, asking the recipient to begin a pen-pal exchange. He responded and they courted by post. After a four-day flight home from Singapore and a further four days of farewell drinks with his mates from the navy, he turned up very late for their first date and asked Hilary to marry him. "Come back when you're sober!" she replied. He did and she agreed to the proposal. Together they had three children in the space of a little over a decade but he kept drinking. Emigration to Australia in 1970 ("they gave us ten pounds to go") only made things worse and he recalls his son Paul "searching the streets of Sydney for me when he was only ten".
A fellow Irishman, a down-and-out loner called Derry Bill, visited him in hospital and encouraged him to join Alcoholics Anonymous. "He said 'just sit down and listen. Don't say anything. Just do as you're told!' he recalls his newfound friend telling him.
Rapes
He says the weekly AA sessions led him to discover why he had been escaping for decades into the "fantasy world" induced by alcohol. He recalls facing the awful memory of being raped, aged nine, by a teacher in his elite Belfast school and, two years later, by a leading member of the Orange Order.
"AA and my wife who stuck with me throughout those years and my wonderful family saved my life," he says.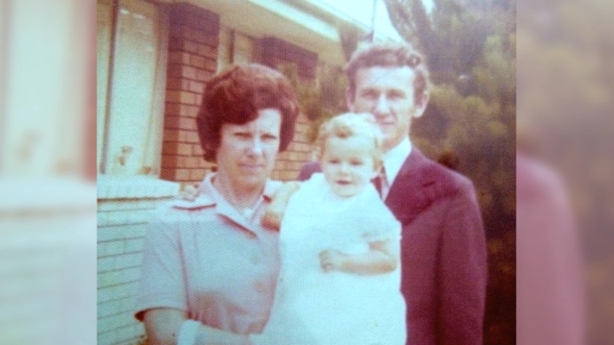 Before turning away from the memorial, he turns to his son Paul and quips that he had arranged their trip to Ireland and Britain as a gift for Father's Day. He then hugs his eldest child, kissing him on the cheek.
Turning to me afterwards, and out of earshot of his son, Paul remarks: "He understands better what made me the person I have been."
He calls on the Church of Ireland to respond appropriately to survivors of the home "instead of hiding behind legal letters". He says he received such a letter from a CoI Archbishop of Dublin offering to pay for counselling.
"I love church, but I cannot go into an Anglican Church," he explains.
He says this is because doing so brings to mind all that happened to him as a child from his time in the Bethany Home onwards.