With no clues on day seven of the search, Malaysian police have expressed concern for Nóra Quoirin's welfare.
Police have told RTÉ News that they "do not know how much longer she can survive" if she is still in the rainforest.
At their daily briefing in PanTai police station, authorities said their focus in the search for Nóra Quoirin is within a 4km radius from the cottage she was staying in.
A spokesperson for the police said that they believe Nóra could still be within that area.
The number of people on the ground looking for the teenager has increased to 317 today.
Police said that they will keep doing their best to find the 15-year-old.
Earlier, Nóra's mother made an emotional statement to rescue workers involved in the search for her daughter.
Just after dawn, Meabh Quoirin thanked teams for their hard work over the last seven days.
Standing by the deputy police chief and with her husband behind her comforting her, Mrs Quoirin said: "We see you working so hard and also praying with us and being with us and we know you have given up your time especially at a special festival time".
She said that they are "extremely impressed with the effort, your expertise, your dedication" and that they hope they find Nóra.

"To be with us here means the world to us and we are so grateful for everything that you are doing for us," she said.
One rescue worker, who was there when Meabh Quoirin made her address, said that it was "very sad" and that he will "try his best" to find her daughter who has now been missing for seven days.

The man has been working every day during the search operation and said it is tiring but was determined to keep going as it is his "job to find Nóra".
Good morning from the Dusun rainforest on day seven in the search for Nóra Quoirin. Search teams are re-checking the area around the cottage she was staying in with her family to make sure they didn't miss anything. pic.twitter.com/4ecUqcTojo

— Jackie Fox (@jackiefox_) August 10, 2019
There was heavy rain at the rainforest overnight with some showers this morning.

The rescue worker, who works for the fire department, said that there are slippery conditions out there. He said that if it rains again they will pause their search and resume when the weather gets better.

Canine units are assisting teams near the cottage Nóra was staying at with her family when she went missing last week.

RTÉ News understands that the dogs are familiar with Nóra's scent and are re-checking the area around the accommodation to see if they can find any trace of her but to also make sure that they did not miss anything earlier.
The 15-year-old, her parents, Meabh and Sebastien, an Irish-French couple, and her younger brother and sister, arrived at The Dusun rainforest resort on Saturday.
However the following morning, she was nowhere to be found.
These little intelligent fellas are helping in the search for Nóra today. The dogs know her scent are re-scanning the area around the cottage she was staying in with her family, to see can they find any trace of her. pic.twitter.com/KRhzKQuVAd

— Jackie Fox (@jackiefox_) August 10, 2019
More than 300 people are involved in the search to find her in the dense remote forest - including an elite police unit.
Gardaí say they have deployed an officer to Kuala Lumpur to assist the Department of Foreign Affairs who are currently providing consular assistance to Nóra's family.
The garda will also liaise with Malaysian police and UK and French authorities to assist in the search as it now rolls into day seven.
Police said they are also re-rechecking areas, including the cottage Nóra was staying in with her family.
Efforts to find Nóra have found no sign or trace of the teenager who mysteriously vanished last weekend.
Her family believe she was abducted because it would be totally "out of character" for Nóra to simply wander off.
In a statement, her family said that she was born with holoprosencephaly - an abnormality in brain development which means the brain does not divide into the right and left hemispheres.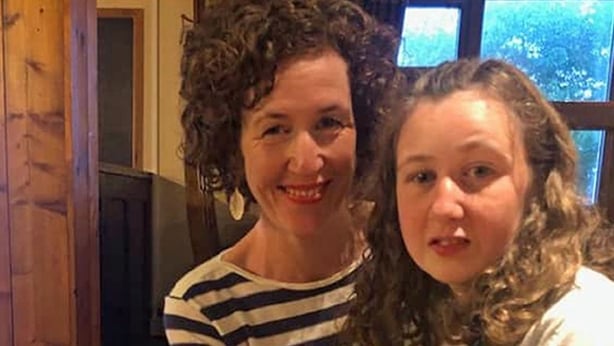 "Nóra is very sensitive. Outside the family, Nóra is very shy and can be quite anxious" the family said.
Police are still treating this as a missing persons case as they found no evidence of foul play at the cottage where Nóra went missing.
Despite this, the local criminal investigations department (CID) is looking through phone records and email exchanges made from the Dusun resort.
At a press conference at the Pantai police station, Negri Sembilan deputy police chief Che Zakaria Othman said the CID is going through communications and is speaking with immigration officials to see if Nóra had left the country.
With a frenzy of activity happening surrounding the case, police also took the opportunity at the press briefing to stamp out rumours that footprints belonging to Nora had been found.