An official inspection has found that almost one fifth of Health Service Executive residences for people with enduring mental illnesses and intellectual disabilities "were in such poor condition that they showed disrespect for the dignity of the people living in them".
The Inspector of Mental Health Services said that 43% of the facilities examined did not have single rooms for every occupant and over 90% with shared rooms "did not provide any privacy, not even curtains between the beds", according to Dr Susan Finnerty.
We need your consent to load this rte-player contentWe use rte-player to manage extra content that can set cookies on your device and collect data about your activity. Please review their details and accept them to load the content.Manage Preferences
The Mental Health Commission (MHC) said that a 35-year process of "deinstitutionalisation" has led to the development of supported accommodation services to enable people with mental health problems to live in the community rather than large psychiatric hospitals.
Alternative provision has included HSE-run residential facilities that are staffed around the clock.
The commission said it was anticipated that once the housing needs of the cohort of the people who used to be long-stay hospital patients had been met, the requirement for 24-hour high support accommodation would decrease.
The MHC said in a statement that this has not been the case.
It said that between 2005 and 2018 the numbers of 24-hour supervised residences fell only slightly from 127 to 118.
The number of residents has also remained relatively stable and currently stands at just over 1,200 people.
"All the people living in these residences have enduring mental illness or intellectual disability," the report stated.
"They often have severe, complex mental health problems, such as schizophrenia, with associated cognitive difficulties that impair their organisational skills, motivation and ability to manage activities of daily living.
"The support they need to live successfully in the community is mainly of a practical nature, including assistance to manage their medication, personal care, laundry, shopping, cooking and cleaning. Most are unemployed, socially isolated, and many do not participate in civil and political processes."
The report said most residences inspected last year were well located in the community.
This allowed residents "to access … facilities such as coffee shops, local bingo, libraries church, hairdressers etc".
However, it added: "Apart from the (Catholic) Legion of Mary, which visited some residences on a regular basis, there was very little community input to the residences."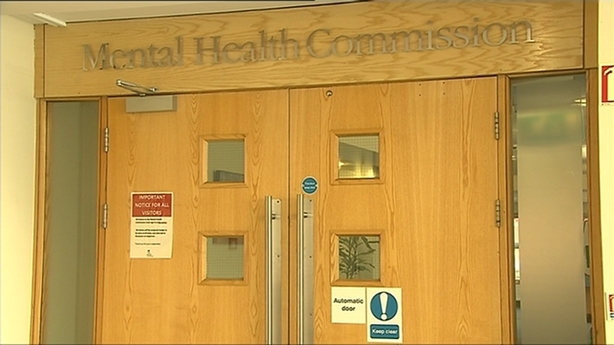 The MHC has been calling for about a decade to persuade legislators to require the watchdog to inspect HSE residences rather than leave it to the commission's discretion.
"(The residents) are a vulnerable group of people who are at risk of abuse and yet the provision of their care and accommodation is not regulated. This is a serious deficiency, leading to the risk of abuse and substandard living conditions and treatment.
"Despite the Mental Health Commission highlighting the lack of regulation for many years, this has not been addressed and it remains a critical risk for residents," the report stated.
The MHC is obliged by law to inspect on an annual basis 65 "approved centres", inpatient facilities for people with mental illnesses and disorders located on hospital or other specialist campuses.
Therefore, its ongoing three-year inspection of residences is not regarded by the Government, which funds the MHC, as a core function.
Last year, Minister of State with Responsibility for Mental Health Jim Daly blamed private members' bills for clogging up the legislative timetable, thereby making it impossible for the Government to legislate to broaden the MHC's mandate to include residences.
The report is the second in a three-year cycle of inspections of the homes. Smaller inspections began as far back as 2005.
Last year, the commission published an unprecedented review undertaken in 2017 of 43 residences, which found that only half the people living in them were visited by rehabilitation teams and one in seven prevented residents from leaving by locking exterior doors.
Significantly, the inspections undertaken last year and reported on today found no evidence of exterior doors being locked.
But the report highlights that "just 22% of residences provided a key to residents for their bedrooms, while almost a third of residences did not allow residents to access the kitchen, even to make a cup of tea or prepare a snack or meal. This severely limited a key component of rehabilitation and recovery".
Last year's inspection included 54 more homes with a capacity for almost 600 residents, many of whom experience severe mental illness.
It found that 19% of the facilities "were in such poor condition that they showed disrespect" for the residents' dignity.
It found 43% did not have single rooms for every occupant and 91% of those with shared rooms "did not provide any privacy not even with curtains between the beds", a finding which Dr Finnerty called "startling and disturbing" and "unacceptable in any healthcare facility".
She added that 43% of the homes had ten or more beds. This was despite the recommendation of the 2006 national health policy, 'A Vision for Change', that they should have no more than ten.
She warned that 13 years later, this is not considered in line with best practice.
"The HSE's own report - Time to Move on from Congregated Settings A Strategy for Community Inclusion Report of the Working Group on Congregated Settings (June 2011) -– states that community houses for people with disabilities should have no more than four residents (each) with their own rooms."
She conceded that there was a move towards providing single room accommodation, but said it was "in the early stages and on an ad hoc basis across different HSE areas".
Dr Finnerty said: "These residences accommodate people who have not received appropriate rehabilitation services at the appropriate time early in their treatment and who have now been 're-institutionalised' in these settings."
She expressed serious concern that people who have not had extended periods in hospital and who need rehabilitation and accommodation are being admitted to 24-hour supervised residential units, often without a rehabilitation service.
She said these shortcomings have left "a sizeable cohort of approximately 1,200 people in mini-institutions with little prospect of receiving rehabilitation to enable them to move to more independent living.
"Needs assessments indicate that if the appropriate resources were in place, many could move to smaller more independent accommodation but this is not happening, due in part to lack of appropriate housing, not enough rehabilitation teams and inadequate staffing of rehabilitation teams," Dr Finnerty said.
The report stated that there were continuing breaches of human rights: the right to privacy; the right to a clean well maintained accommodation; the rights of service users to choose where they would like to live; the right to independent living with appropriate supports and the right to access appropriate care and treatment through access to rehabilitation and recovery services.
The report cites examples of residences inspected last year without indicating their precise locations.
In CHO 9 (Dublin City and County), a residence was poorly maintained and neglected in appearance. The garden at the front was overgrown, and the windows were observed to be dirty.
All residents had their own bedrooms, and all rooms were personalised. However, some appeared bare and all bedrooms smelled musty. The paintwork in the kitchen, dining room, living room, and bathrooms was in poor condition. The small sitting room was comfortable but somewhat dated in appearance. Some furniture was tattered.
The floor in one of the bathrooms was damaged and needed to be renovated or replaced. Staff reported that the clothes dryer in the dining room had an issue with venting and caused "malodour when in use". There was a general air of neglect externally and internally in this residence, which had not been properly maintained for many years.
Repeated requests for maintenance had not been addressed. It was in need of painting and redecoration.
Another residence in CHO 9 was found to be in good condition. The house had been recently repainted, the floor in the office had been renewed, a new shed had been purchased for the garden, plumbing works had been completed, and a new washing machine had been acquired.
Plans for future renovations included the installation of a new shower, which was on order, and the purchase of new chairs for the sitting room. Staff also wanted to purchase new garden furniture.
In a residence in CHO 5 (the Southeast), one of the residents' bedrooms was sparsely furnished with no items other than a torn mattress on the floor and an unused TV behind a screen.