Former US president Bill Clinton has expressed his concern about the impact of Brexit and said the vote was conducted with almost no consideration of the potential damage to Northern Ireland.
He was speaking at an event in New York where a Clinton portrait by the artist Colin Davidson was unveiled.
After seeing the work for the first time, Mr Clinton said: "It captures a part of myself I often try to keep hidden because I always try to be upbeat, always try to be positive."
He said the portrait shows him in his "I don't know, but I sure hope so" mood.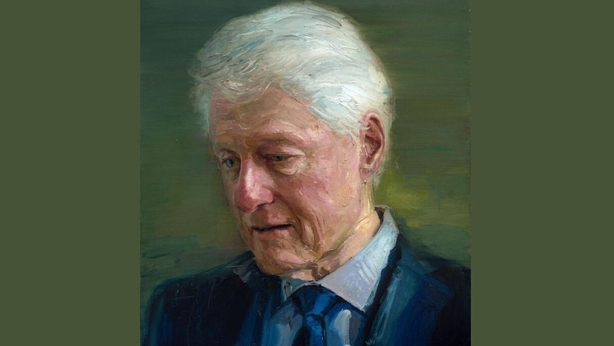 About the Brexit vote, he said he wished it did not happen and that it was undertaken with almost no consideration of the potential damage to Northern Ireland.
He said he was also worried about how Brexit might affect the UK. 
"Those who want a hard Brexit are portraying it as the liberation of the UK but if you look at the population trends and the wealth and productivity trends, they could be consigning one of the greatest nations in human history to a smaller role," said Mr Clinton.
We need your consent to load this rte-player contentWe use rte-player to manage extra content that can set cookies on your device and collect data about your activity. Please review their details and accept them to load the content.Manage Preferences
Mr Clinton also spoke of the range of unprecedented challenges facing modern society.
On issues facing wider society, he spoke of people being unmoored, grasping for a new identity, adding that sometimes this can be very good, but sometimes it can be quite destructive.
Mr Davidson, who painted a portrait of Queen Elizabeth two years ago, is best known for his Silent Testimony collection, which are 18 large-scale paintings of people who were affected by The Troubles.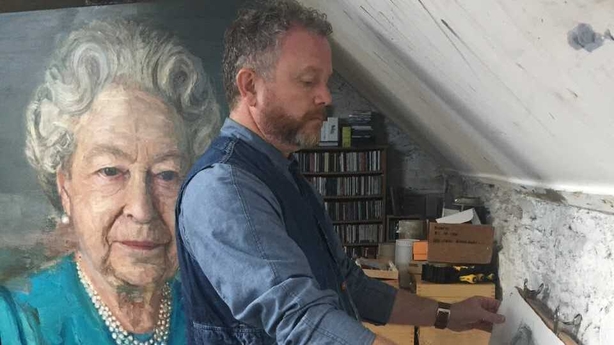 He described the portrait he presented to Mr Clinton last night as an Irish painting.
Mr Davidson said he was attempting to show a human being who has a real empathy and compassion for the people of Ireland, north and south.
We need your consent to load this rte-player contentWe use rte-player to manage extra content that can set cookies on your device and collect data about your activity. Please review their details and accept them to load the content.Manage Preferences
---
Read more
Clinton moved by a 'very Irish portrait'