The second report of the Scally Inquiry into the CervicalCheck controversy has found wider outsourcing of screening tests, with 16 laboratories being used rather than the six that were originally identified.
Some of the laboratories to which tests were outsourced no longer exist.
A significant amount of the 300,000 plus tests sent to Clinical Pathology Laboratories (CPL) in Austin, Texas, were outsourced.
While the report has found that the laboratories were accredited at the time, it says CPL should have consulted CervicalCheck in writing first before proceeding with outsourcing.
The report was discussed by the Cabinet today and was published this afternoon.
Dr Gabriel Scally's second report said the use of many of these laboratories was not approved in advance by the HSE or CervicalCheck, as was required under the contracts.
His report found that 12 laboratories were used in the US. There were two in Ireland and two in the UK.
A laboratory used for screening in greater Manchester was retrospectively accredited.
Dr Scally said that notwithstanding these concerns, he has not identified any evidence that the laboratory services used in the past, or currently used by CervicalCheck, have or are providing a service that does not meet acceptable standards in their country.
He said that the system in place in Ireland for responding to errors in screening is inadequate to the task.
We need your consent to load this rte-player contentWe use rte-player to manage extra content that can set cookies on your device and collect data about your activity. Please review their details and accept them to load the content.Manage Preferences
Speaking at a news conference this afternoon, Dr Scally said it was a "shame" that new and unwelcome information was being made public at this stage.
He said it was unacceptable that the laboratories did not inform his inquiry of all locations of testing used at the first opportunity.
Dr Scally said that the extra laboratory locations came as a "shock" to CervicalCheck and to him.
He also said he was not impressed with the retrospective accreditation for a laboratory in Salford in the UK, which is linked to MedLab.
---
'Flawed' open disclosure policy still in place - Scally
---
In a statement released this afternoon, the HSE said: "This Supplementary Report provides further reassurance to Irish women about cervical screening quality, notwithstanding the issues raised in relation to the use of additional laboratories.
"Dr Scally finds that use of additional laboratories did not result in a reduction of the quality of the screening provided to Irish women and there is no evidence to suggest deficiencies in screening quality in any laboratory.
"In addition we welcome Dr Scally's view on the accreditation schemes used by laboratories, that there are no overall differences that may impact significantly on the quality of the final reports on cytology."
Lorraine Walsh one of the women affected and a member of the 221+ patient support group said they were "disturbed" to learn there were 16 labs used.
The group is also concerned that one of the labs in Salford in the UK operated by MedLab had done about 91,000 tests and was retrospectively accredited.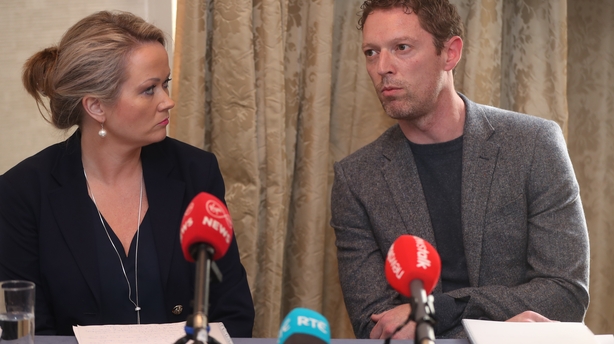 After his first report into the CervicalCheck crisis last September, Dr Scally was asked by the Minister for Health to do further work, particularly into the scale of outsourcing in the US.
His report has examined CPL, which did testing for CervicalCheck between 2010 and 2013.
In his first report, it emerged that the company had outsourced some testing to laboratories in Texas, Hawaii and Florida.
Dr Scally was asked to investigate the nature of these labs, ownership, amount of screening done for CervicalCheck and quality, as well as other matters.
In his first report last year, Dr Scally said he was satisfied with the quality processes in the current labs used by CervicalCheck and with the former lab CPL in Austin, Texas.
CPL has previously said that the Irish screening done by its laboratory was well above the accepted accuracy rate for the type of screening conducted.
It said it had been continuously monitored and repeatedly endorsed by Irish health authorities, as well as US laboratory accrediting agencies.
It said that CPL had a greater than 70-year history of providing high quality medical testing and adhered to the highest clinical standards and is regularly reviewed by the appropriate US government and private accrediting agencies.
CPL is part of the Sonic Healthcare Company.