A European human rights organisation has raised serious concerns about housing provision for Travellers, refugees and what it calls other vulnerable minorities in Ireland.
The European Commission against Racism and Intolerance has also called on the Government to tackle an undercurrent of low-level racist violence.
The ECRI, which is part of the 47-country Council of Europe, published its latest report on Ireland today.
It calls for a new strategy against racism in order to reduce what it calls prejudice against Travellers, Roma, migrants and Muslims.
The ECRI is an independent human rights monitoring body established by the Council of Europe.
It looks at the overall picture of all member states during five year cycles.
On this occasion it has been investigating legislation, hate speech, violence and efforts at integrating minorities in Ireland.
The 37-page report concludes that the majority of local authorities have consistently failed to provide adequate and culturally appropriate accommodation for Travellers.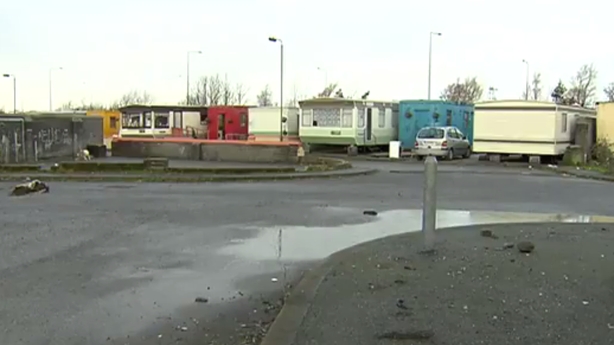 Speaking on RTÉ's Morning Ireland, one of the report's authors, Volodymyr Kulyk, said Travellers are treated worse than refugees in Ireland.
Mr Kulyk said the Government should either pressure local authorities to provide adequate Traveller accommodation and punish the authorities that fail to deliver, or remove the responsibility from a local level and move it to a central level.
He called on the Government to focus on combating prejudice and fostering tolerance.
In addition, he said, there should be a new national plan against racism because, despite the best of intentions, the last one has not been successful.
He added that asylum seekers are spending too long in direct provision and are unable to lead normal lives.
It says migrants face "discrimination", as well as high rents and a severe housing shortage.
The report also criticises the Prohibition of Incitement to Hatred Act as particularly ineffectual in combating online hate speech.
There are no provisions in Irish law, the authors point out, that define common offences of a racist, homophobic or transphobic nature, nor recognise hatred as an aggravating circumstance.
Depicting what they call an undercurrent of low level racist violence, the authors point out that Ireland has not renewed its National Action Plan against racism since 2008.
The report also identifies major concerns over direct provision accommodation for asylum seekers, including length of stay, overcrowding and the inability to conduct a normal family life.