The family of climber Seamus Lawless who is missing on Mount Everest have launched a fundraising appeal to help locate the 39-year-old.
Writing on a GoFundMe page, the family said the insurance company that provided a policy for Mr Lawless are currently not providing assistance with the search and rescue.
The family want to raise €750,000 to gather a team of experts to help locate him.
Mr Lawless went missing on Thursday while descending the mountain.
The search has now become a recovery operation which has been hampered by poor weather.
Relatives said they had "little to no information about what happened on Thursday 16 May," adding they did not know the current location of the Trinity academic.
They said Mr Lawless achieved a lifelong dream when he reached the peak of Mount Everest on Thursday morning.
However, "tragically, on his descent, Séamus (Shay) fell and has been missing since".
"With the weekend upon us, we, the family of Shay, have been left with no other option but to ask for assistance in raising funds to gather a team of expert Sherpas to locate and bring our beloved Shay home to Ireland."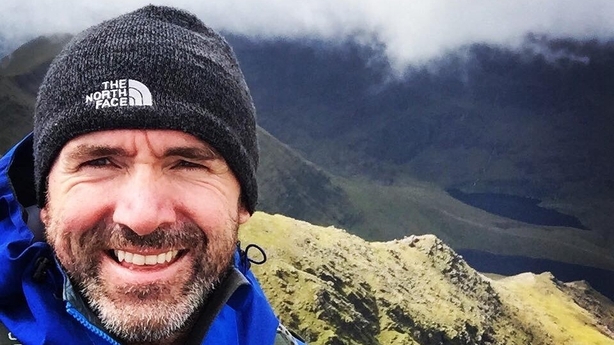 Time is of the essence in the search mission and the costs of running this mission are substantial.
Mr Lawless, a Trinity College professor from Bray in Co Wicklow, fell while in an area near the summit known as the balcony on Thursday.
Mingma Sherpa, owner of Seven Summits Treks, said conditions descending the mountain were "very good" but that Mr Lawless appears to have had an accidental fall.
"The Sherpas were shouting for him but couldn't find him," he said.
There were further searches once Mr Lawless' GPS coordinates were established. However he has not been located.
The GPS worn by Mr Lawless was found almost 500 metres from where he fell, and experts say it is possible that the device became detached from Mr Lawless.
Mr Lawless was taking part in the expedition to raise funds for the Barretstown children's charity.
Join us this evening in a candle light vigil for Professor @seamuslawless which will take place at 8:15pm in Trinity's Long Room Hub @TLRHub. To donate to the search visit https://t.co/L606JOy9oN #Everest pic.twitter.com/w165kW77Bz

— Trinity College Dublin (@tcddublin) May 18, 2019
The Tánaiste and Minister for Foreign Affairs has said he hopes to speak with the family of Mr Lawless later today.
Simon Coveney said: "I want to talk to them in some detail in terms of whether or not it is possible for us to give more assistance and help, whether it is financial or organisational. We will do everything we can."
Professor Vinny Wade of Trinity College issued a statement last evening saying: "At this deeply upsetting time, we are thinking of our friend and colleague, Seamus (Shay) Lawless.
"On behalf of everyone at ADAPT and Trinity College Dublin, we are offering our support to his wife, Pam, and their daughter, Emma, and to all his family and friends.
"Shay is an Assistant Professor and Principal Investigator at ADAPT and one of our research leaders, an inspirational colleague, and a much loved and valued member of our family.
"His decision to climb Mount Everest to support the Barretstown children's charity exemplifies all the things we love about Shay: his boundless enthusiasm, his courage, and his determination to help and inspire others.
"We are extremely distressed at what has happened on Mount Everest and we hope that he is found safely as soon as possible."
A vigil will be held at Trinity College from 8.15pm for Mr Lawless.
Almost 300 climbers have lost their lives on Mount Everest over the years.