Venezuelan President Nicolás Maduro is beginning another six-year term in office as the country is plagued by a crippling economic crisis and mass exodus.
Violence, hunger, medicine shortages, along with mass inflation has resulted in millions leaving Venezuela resulting in one of the biggest mass displacements in the history of Latin America.
Mr Maduro, 56, was re-elected in May 2018 in a poll boycotted by the majority of the opposition paired with international scepticism over the vote.
The vote was dismissed by many countries around the world however, the former bus driver said he feels stronger and more legitimate than ever.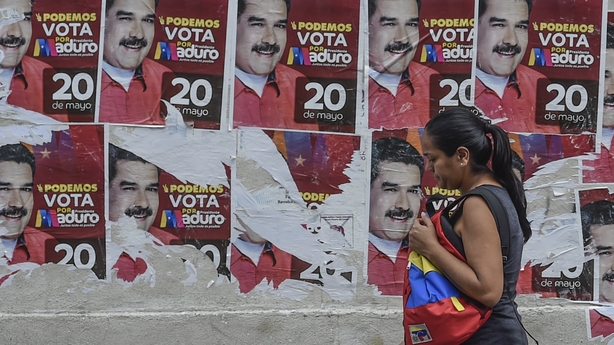 The country turned a dismal corner not long after the death of former leader Hugo Chávez in 2013.
It has unravelled from the richest country in Latin America to grappling with a deep economic downturn.
Many blame Nicolás Maduro for Venezuela's woes that have left much of the population living in poverty with shortages of basic necessities as a result of mismanagement and corruption.
Venezualan's in Ireland have said that the situation in the Latin American country is dire.
We need your consent to load this rte-player contentWe use rte-player to manage extra content that can set cookies on your device and collect data about your activity. Please review their details and accept them to load the content.Manage Preferences

The International Monetary Fund predicts that Venezuela's economy will shrink by 5 per cent this year.
Inflation, which reached 1.35 million percent in 2018, is expected to hit a staggering 10 million per cent, according to the IMF.
The country's high inflation rate has made it nearly impossible to obtain cash.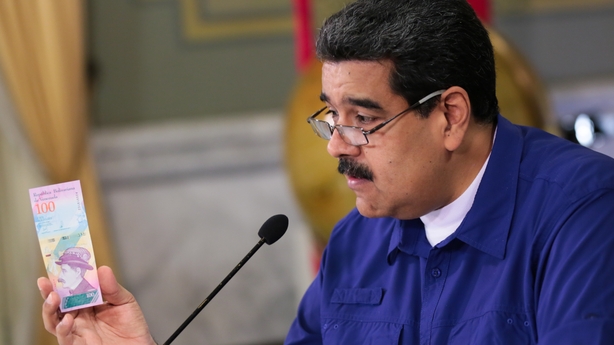 Even though the country has the world's largest reserves of crude, it has suffered a dramatic drop, from 3.2 million barrels a day to just 1.13 million in the latest decade.
Venezuela, was once the richest country in South America and relies heavily on oil production and has hit the country hard.
The government has said it is the victim of an "economic war" led by opposition leaders with the help of the United States, which last year levied several rounds of sanctions against Mr Maduro's administration and a group of top officials.
Many analysts say that Venezuelans have lost interest and hope in politics after the government crushed popular street protests last year.
There has been violent clashes between riot police and protesters demonstrating against Mr Maduro's regime.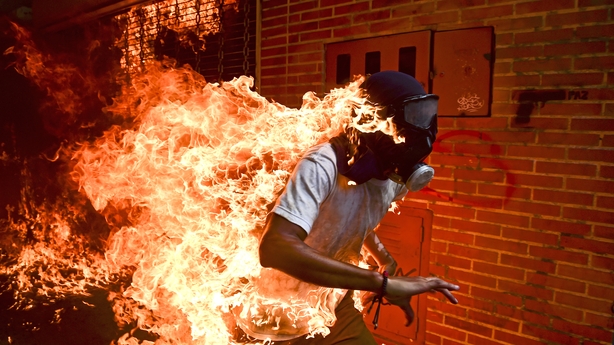 The country's struggles have resulted, according to the United Nations, in around 2.3million people fleeing Venezuela since 2015.
They've gone to neighbouring countries in Latin America and the Caribbean with nothing but the clothes on their backs.
The UNHCR state that around 5,000 Venezuelans leave their country every day.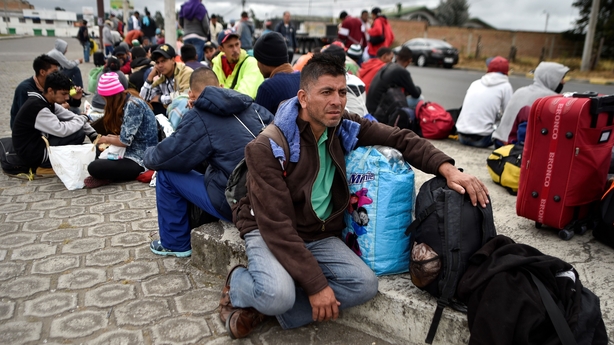 Mr Maduro, meanwhile, retains control of both the military and political institutions as he moves into his new six-year term.
Many prominent opposition figures are either in jail or exile and various factions within continue to squabble over power.
The opposition-controlled National Assembly has been rendered impotent ever since Maduro created a rival Constituent Assembly filled with regime loyalists last year to replace it.
Although parliament still meets, all its decisions are subsequently annulled by the Supreme Court, made up of Maduro allies.
Ahead of his swearing into office for a second term and despite international criticism, Venezuela's armed forces declared "absolute loyalty" to President Nicolas Maduro.
In a statement, the armed forces said that the declared "unrestricted support and absolute loyalty" to Maduro as president and "commander in chief for the period 2019-25."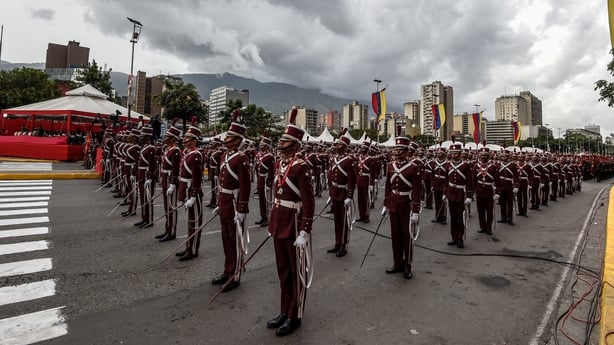 Regional leftist allies of Venezuela, from Cuba to Bolivia, have congratulated Mr Maduro on his win.
However, ties with many other countries have been deteriorating.
His election was labelled as fraud by the United States and the European Union.
In a blistering statement, the 14-nation "Lima Group" of countries in the Americas from Canada to Brazil, said it did not recognise the legitimacy of the vote and would be downgrading diplomatic relations.
This week, the EU reiterated its call for new and "free" elections.
We need your consent to load this rte-player contentWe use rte-player to manage extra content that can set cookies on your device and collect data about your activity. Please review their details and accept them to load the content.Manage Preferences
Relations have also been strained with the United States.
Last December, Venezuelan President Nicolas Maduro has said the United States is plotting to assassinate him and overthrow his government.
The US will not recognize the Maduro dictatorship's illegitimate inauguration. We will continue to increase pressure on the corrupt regime, support the democratic National Assembly, and call for democracy and freedom in Venezuela.

— John Bolton (@AmbJohnBolton) January 10, 2019
He also suggested, without providing evidence, that then US national security adviser John Bolton is leading a plan to invade Venezuela.
Mr Maduro made his accusations just days after Russian bombers landed in Venezuela to carry out joint military exercises, sparking a war of words between Moscow and Washington.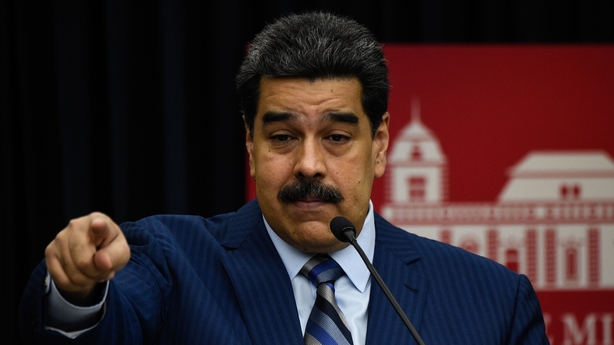 US President Donald Trump said last year that "the military option" was on the table with regards to Venezuela, fuelling Mr Maduro's contention that Washington seeks to overthrow his leftist government, which US officials deny.
Now a testing, unpredictable time for the Latin American country with its people hoping a change is somewhere in the future.