More peaceful activists were murdered globally in 2018 than in any other year on record, according to a new report by Front Line Defenders.
The Irish-based human rights organisation said that last year it recorded the murders of 321 human rights defenders across 27 countries.
In 2017, 312 defenders were killed around the world.
Front Line Defenders support and protect those who struggle to defend rights for their communities around the world.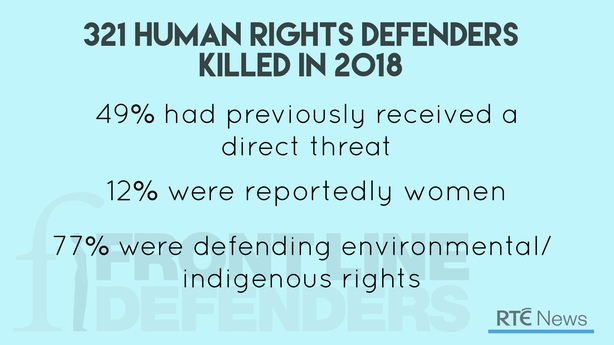 Combined, Colombia and Mexico accounted for over half of the total killings.
In Guatemala, the killings increased by 136% compared with 2017.
Most of those who died were defending environmental and indigenous rights, according to Front Line Defenders.
Deputy Head of Protection Meerim Ilyas says the LGBTI+ community were targeted around the world pic.twitter.com/hjujSg70Xo

— Jackie Fox (@jackiefox_) January 8, 2019
The group also said that pressure is increasing in many countries on those defending LGBTI rights, women's rights and migrants rights.
Front Line Defenders said that the situation globally is worsening with a spike in restrictive laws around the world targeting freedom of expression, peaceful activism and NGO funding.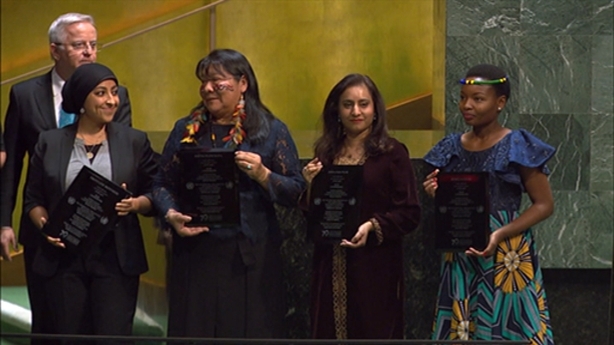 Speaking on RTÉ's Morning Ireland, Ed O'Donovan said that in over 90% of documented cases, no one had been brought to justice for the death, adding that in many cases these killings are happening "at least with the collusion of" the government.
He said that the killings are continuing to happen in the same cluster of countries - Brazil, Colombia, The Philippines and Mexico.