Fine Gael and Fianna Fáil met for over an hour at Leinster House today to begin the review of the Confidence and Supply Agreement.
The agreement has kept the minority Government in place since May 2016.
In an agreed statement issued afterwards, both parties said that it was a good, constructive first meeting.
The parties will exchange papers next Tuesday and there will be a full plenary meeting next Thursday.
These papers will give an assessment of what have been delivered in the agreement.
Sources say there was a meaningful discussion at today's meeting.
Thursday's meeting is likely to be a long one.
Last night, Taoiseach Leo Varadkar told a meeting of his party's TDs and Senators that this review should not take too long.
But the talks are expected to last for several weeks.
When they conclude it should be clear whether or not the Government stays in place for another budget or if a general election is in the offing.
Mr Varadkar has said Fine Gael wants a renewal of the agreement to provide the country with continued certainty and political stability.
Fianna Fáil said it has entered the talks in good faith and without preconditions.
---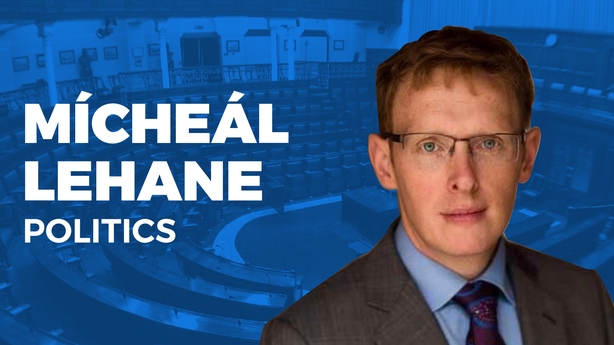 Analysis: Stick or twist for Fine Gael and Fianna Fáil?
---