Ryanair shareholders have today re-elected chairman David Bonderman and chief executive Michael O'Leary to the company's board but support for both fell after a year overshadowed by industrial action.
Michael O'Leary was re-elected by 98.5%, compared to 99% support in the previous two years.
Asked about whether he plans to stay at the helm of Ryanair after his current contract expires in a year, Mr O'Leary said "that would depend on Mrs O'Leary"
He added that he owns around 4% of the airline, and would be happy to stay for another couple of years.  
The airline boss said he had been asked by Ryanair's remuneration committee to extend his contract beyond 2019 and that he intended to do so. 
But he did not want to commit to a new five-year contract as chief executive due to his age and would rather move to a rolling 12-month contract at some point. The 57 year old has been chief executive since 1994.
Meanwhile, David Bonderman was re-elected with 70.5% of votes, compared to 89% who voted in favour last year. 
The Ryanair CEO said at today's AGM he saw no reason why David Bonderman would not be in place this time next year but he thought it inevitable that the 75-year-old Bonderman would decide he has had enough in coming years.
David Bonderman told journalists at the AGM that he thought the criticism of the board was "way off base" but declined to comment on how long he would stay on as chairman. 
Several investors, including Royal London Asset Management and Britain's Local Authority Pension Fund Forum (LAPFF), had announced publicly that they would oppose Bonderman's re-election. 
Some investors cited the company's treatment of staff and the need for renewal on the board for their opposition to Bonderman.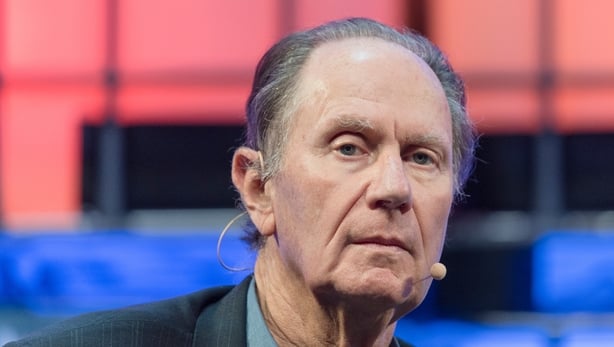 Bonderman, who is a founder of private equity firm TPG Capital, resigned from the board of Uber in 2017 after an ill-judged joke that more women on the board means "more talking".
Higher oil prices and staff costs to add €600m to Ryanair cost base
The rising price of oil and higher staff costs could add €600m to Ryanair's cost base, chief executive Michael O'Leary also said today.
Addressing the company's AGM in Co Meath, Mr O'Leary said the increase in the cost of a barrel of oil from $40 to $80 would add €400m to the company's operating costs.
The airline's payroll is expected to rise by €200m in the wake of deals negotiated with unions. 
He told shareholders the price of oil had affected Ryanair's share price, which has fallen from €19.50 last year to around €13.69 today - but anticipated it would rebound if if oil prices fell back. 
He also anticipated that oil prices could create significant problems for Ryanair's rivals. 
The Ryanair CEO also stressed that disruption from recent strikes had been minimal in the context of the airline's operations, and said he expects to have finalised deals with pilots and cabin crew unions by Christmas.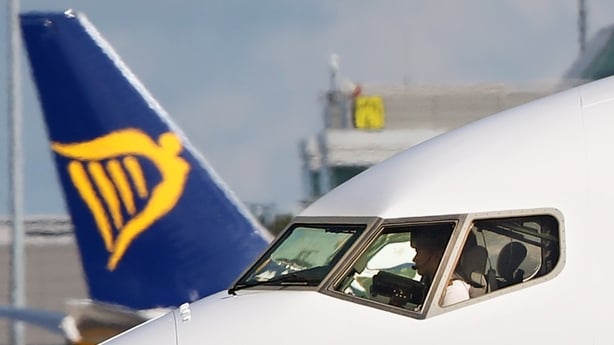 He revealed that the airline is lobbying the Government to change tax laws to allow them to grant union demands that workers would be given local contracts governed by the law where they are based, rather than by Irish law as at present. 
Mr O'Leary also said that the rate of attrition of departing pilots - central to last year's crisis - has reduced. 
Speaking at today's AGM, Mr O'Leary also voiced serious concerns about Brexit, saying there is a real risk of a no-deal exit from the EU.  
He said that if that happens, planes will be grounded, as the UK would automatically fall out of the Open Skies arrangement.  
However, he said he expected that if that happened, politicians would come under pressure to hammer together a deal to get them flying as soon as possible. 
But he cautioned that Ryanair could have to cancel flights for which it is already selling tickets.  
Mr O'Leary also reiterated that Ryanair would have to disenfranchise non-EU shareholders if Brexit went ahead, as only an EU majority-owned airline could operate in Europe. 
They could also have to insist that non-EU shareholders could only sell their shares to EU investors, in order to ensure that the airline remained EU-majority owned.
The media had been banned from attending today's AGM, but this was changed this morning and the company decided to allow members of the media into the meeting.
Shares in the airline were lower in Dublin trade today.