The leader of the Catholic Church in Ireland has said he is deeply saddened that Ireland has "obliterated the right to life of all unborn children" from the Constitution.
Archbishop Eamon Martin said that the country is now on the brink of legislating for what he described as "a liberal abortion regime".
Speaking at the Armagh diocesan pilgrimage to the Marian Shrine at Knock in Co Mayo, Dr Martin said: "The pro-life cause in Ireland is now more important than ever" as the right to personal choice had been "elevated" above the right to life.
Archbishop Martin said he found himself challenged by the personal stories shared in the referendum campaign.
He said they made him realise how little he personally knows about the pressures women can be under.
He added that tragic and desperate situations like this will not go away just because abortion is widely available in Ireland.
He said the church must answer questions about how they can support women in these circumstances.
Dr Martin said the result of the referendum showed that "we are living in a new time and a changed culture for Ireland".
He also thanked the "courageous" people who took part in the No campaign in the referendum.
In a tweet following yesterday's referendum result, which showed a two-to-one Yes vote to repeal the Eighth Amendment, Dr Martin said he will pay tribute to those who "made such a huge effort to remind us that in pregnancy we are dealing with two lives - both in need of love, respect and protection."
This weekend at Mass I will give thanks in prayer for the many courageous "missionaries for life" who made such a huge effort to remind us that in pregnancy we are dealing with two lives - both in need of love, respect and protection. pic.twitter.com/gcWw6KIN7G

— Eamon Martin (@ArchbishopEamon) May 26, 2018
Meanwhile, Archbishop of Dublin Diarmuid Martin told massgoers that many observers will see the results of the referendum as an indication that the Irish Church is widely regarded with indifference and as having a marginal role in the formation of culture here.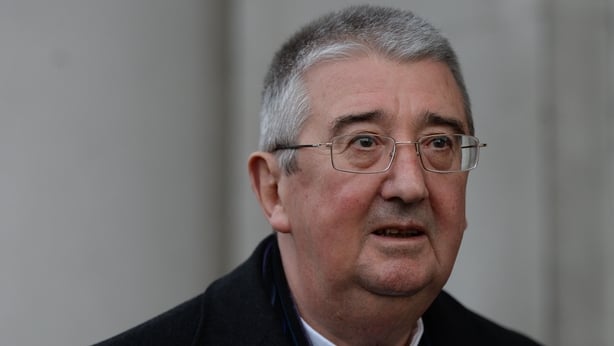 In notes for a homily delivered at Maynooth, Dr Martin said the Church is seen by many as somehow lacking in compassion despite being called to bring to society a Jesus who is full of mercy and compassion.
At the mass, Archbishop Martin ordained four deacons at the national seminary in Maynooth, to which he stopped sending Dublin's trainee priests three years ago because of what he described as a "poisonous" atmosphere involving seminarians accessing gay dating apps and anonymous accusatory letters.
He told the deacons they will be called to witness to the gospel in a culture which finds it less and less relevant and which tends to define its own understanding of the word of God.
Dr Martin said that following the referendum the Irish Church must renew its commitment to support life but that it is called to be pro-life not just in words, statements and manifestoes but in deeds that reflect Jesus' loving care for human life at any stage.
He said this includes helping women grappling with very difficult decisions to choose life.
He said being pro-life means being alongside those whose lives are threatened by violence, and who cannot live life to the full because of economic deprivation, homelessness and marginalisation.
"Pro-life means radically rediscovering in all our lives a special love for the poor that is the mark of the followers of Jesus," Dr Martin said, adding that reshaping the Church of tomorrow must be marked by a radical rediscovery of its roots.
He said that for future priests, this rediscovery begins in formation and that seminaries must be harmonious, prayerful, generous and caring places and warn that divisiveness and narcissism are never the signs of the Holy Spirit.
Last night, the Methodist Church in Ireland said the democratic referendum result now makes the Oireachtas responsible for providing careful and sensitive legislation for safe, legal and rare terminations of pregnancy.
A statement signed by its President, the Reverend Dr Laurence Graham and Dr Fergus O'Ferrall, the Lay Leader of the Methodist Conference, says the church looks forward to contributing to the Oireachtas' consideration of such legislation.