The Paradise Papers reveal how Apple has managed to sidestep a 2013 crackdown on its controversial tax practices in Ireland, with a new tax structure that continues to enable the company to avoid paying billions in taxes.
The BBC reports the US firm moved most of its huge untaxed offshore cash reserve from Ireland to the Channel Island of Jersey.
The leaked papers show that in March 2014 Apple's legal advisers sent a questionnaire to Appleby, an offshore finance law firm, asking questions such as was it possible to "obtain an official assurance of tax exemption" and could it be confirmed that an Irish company might "conduct management activities… without being subject to taxation in your jurisdiction".
Apple chose Jersey, a UK Crown dependency that makes its own tax laws and which has a 0% corporate tax rate for foreign companies.
Paradise Papers' documents show Apple's two Irish subsidiaries, Apple Operations International (AOI), believed to hold most of Apple's massive $252 billion (€217 billion) overseas cashpile, and Apple Sales International (ASI), were managed from Appleby's office in Jersey from the start of 2015 until early 2016, according to the BBC.
This would have enabled Apple to continue avoiding billions in tax around the world, however, Apple said the new structures have not lowered the amount of tax the company pays.
David Murphy: EU needs to clean up its act
Up to 2014, Apple had been exploiting a loophole in tax laws both in the US and here known as the "double Irish", which allowed the company to funnel all its sales outside of the Americas through Irish subsidiaries that were effectively stateless for taxation purposes, and so incurred hardly any tax.
The EU Commission calculated that the move allowed Apple to to pay an effective tax rate of 1% on EU profits in 2003, down to 0.005% in 2014.
In a statement, Apple has said the changes which it made to its corporate structure in 2015 were "specially designed to preserve its tax payments to the United States, not to reduce its taxes anywhere else."
They add that no operations or investments were moved from Ireland.
The statement says that when Ireland "changed its tax laws in 2015, we complied by changing the residency of our Irish subsidiaries and we informed Ireland, the European Commission and the US."
Apple add that they have paid €1.5bn in tax in Ireland over the past three years.
The leaked papers from Appleby reveal investments by wealthy individuals and institutions around the globe.
EU to compile blacklist of tax havens
European Union finance ministers will tomorrow discuss setting up a blacklist of worldwide tax havens, EU officials said.
EU countries had planned for months to reach an agreement on a blacklist for tax havens by the end of this year.
Paradise Papers reveal mass-scale tax avoidance pic.twitter.com/43WCRKEC7i

— RTÉ Business (@RTEbusiness) November 6, 2017
The new revelations prompted the discussion to be brought forward, EU officials said, but no final decision was expected tomorrow.
The EU has discussed several measures to crack down on tax avoidance in the past, including in the wake of the "Panama Papers", a release by the ICIJ last year which chronicled a shadowy world of offshore holdings and hidden wealth.
Measures previously discussed include an EU-wide list of tax havens meant to discourage the rerouting of profits made in the EU to tax-free or low-tax countries, like Panama or Bermuda.
At the moment, each EU country has its own list of jurisdictions that are seen as less cooperative on tax matters.
Criteria to define a tax haven vary greatly among EU states and some of them include no jurisdictions in their national blacklists.
An EU blacklist is believed to carry more weight. Jurisdictions included in the list could be subject to sanctions if they did not cooperate.
There are no details yet of the type of sanctions to be discussed, although being on the blacklist in itself could discourage individuals and companies from putting money in those jurisdictions.
Some EU countries remain sceptical about the blacklist and are themselves under scrutiny for unfair tax competition. To win over their resistance, the proposed EU blacklist would apply only to non-EU countries.
Minister for Finance Paschal Donohue has said Ireland will continue to play its role in dealing with the issue of aggressive avoidance of tax.
Also, states which charge no corporate taxes will not be automatically considered tax havens, under a prelimi nary deal reached by EU finance ministers last year.
On tax matters the EU can take decisions only with the unanimous backing of its 28 member states, unless extraordinary procedures are launched - an option never tested so far.
To reduce the appeal of tax havens, Brussels has also proposed the setting up of public registries that would show the real owners of companies, which are often hidden by frontmen in shell firms in offshore jurisdictions.
It has also proposed compulsory reporting by large multinational firms of profits made and taxes paid in each state where they operate, in a bid to show how much of their revenues are booked in low-tax countries.
EU states have been long discussing both proposals, but no deal has been reached yet.
"EU governments such as Germany have been standing against the rising tide of financial transparency," said Carl Dolan, director of Transparency International EU.
Meanwhile, it has emerged that U2 frontman Bono is among a line-up of high-profile celebrities to be named in the Paradise Papers.
It is alleged he used a company based in Malta, a low-tax jurisdiction, to pay for a share in a shopping centre based in Lithuania.
Three actors with the Mrs Brown's Boys comedy show were paid through an offshore structure that sheltered them from paying income tax on hundreds of thousands of euro each, the Paradise Papers also show.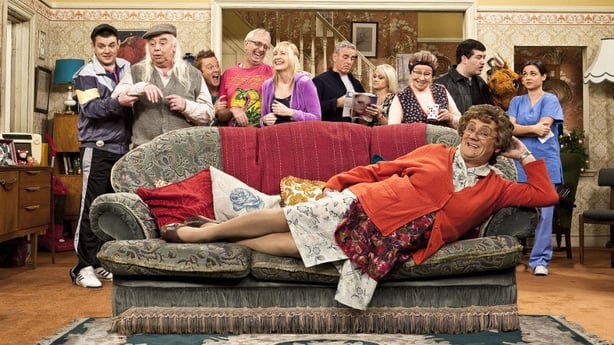 The actors are Fiona Delany who plays Maria Brown in the show. She is the daughter of the show's creator, Brendan O'Carroll. Her husband Martin, who plays Fr Trevor Brown, was also involved. Paddy Houlihan, who plays Dermot Brown in the comedy show, was also paid through the scheme.
The information is contained in a vast leak of financial papers obtained by the German newspaper Sueddeutsche Zeitung.
Paradise Papers detail long list of rich and powerful people involved in offshore investments pic.twitter.com/qgIO6qUumu

— RTÉ Business (@RTEbusiness) November 6, 2017
It is part of the International Consortium of Investigative Journalists, along with other media organisations such as The Irish Times and The Guardian.
The leaked papers reportedly reveal that Bono, under his real name Paul Hewson, was an investor in the Maltese company Nude Estates, which bought the shopping centre.
A spokesperson for the singer said that Bono was a "passive, minority investor in Nude Estates Malta Ltd, a company that was legally registered in Malta until it was voluntarily wound up in 2015".
The tax arrangements of Bono and U2 have come under fire in the past.
In 2009, protesters outside the Department of Finance accused him of robbing the world's poorest people by storing some of his wealth in a tax haven in the Netherlands.
At the time, the band's manager, Paul McGuiness, said U2 paid taxes all over the world and operated "in a tax-efficient manner".
In 2011, a protest was held against the band's tax status during their set at Glastonbury, with activists inflating a three-metre balloon emblazoned with the message "U Pay Your Tax 2".
The Irish Times also reported that the leaked documents detail how Bank of Ireland and AIB helped wealthy individuals here avoid tax and disclosure by moving money offshore into tax havens.
The huge leak of financial documents in the Paradise Papers gives an insight into how some of the world's most powerful people and big-name companies invest offshore.
The investigation involves 13.4 million documents, 94 media partners and more than 120 politicians and world leaders, according to the International Consortium of Investigative Journalists (ICIJ).
The papers contain details relating to the estate of Britain's Queen Elizabeth and how the funds are invested.
The Guardian said millions of pounds from Queen Elizabeth's estate, the Duchy of Lancaster, had been invested in a Cayman Islands fund as part of an offshore portfolio never before disclosed.
The newspaper said the Duchy had used offshore private equity funds designed to shield investors in the UK from having to pay US tax on their holdings.
A spokesman for Buckingham Palace declined to comment, while a spokeswoman for the Duchy of Lancaster said: "We operate a number of investments and a few of these are with overseas funds. All of our investments are fully audited and legitimate."
They also said the Queen voluntarily pays tax on any income received from the Duchy.
Elsewhere, the offshore dealings of some of the cabinet members of US President Donald Trump are among those exposed.
US Commerce Secretary Wilbur Ross allegedly kept investments in a shipping firm with significant business ties to Russian President Vladimir Putin's inner circle.
Partnerships used by Mr Ross, a billionaire investor helping to shape President Trump's trade policy, have a 31% stake in Navigator Holdings, which the New York Times said earns millions of dollars a year transporting gas for Russian petrochemical firm Sibur.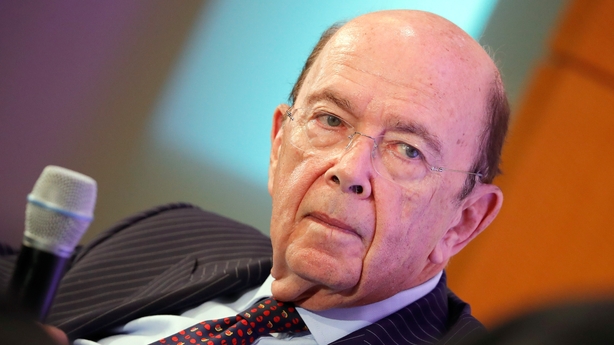 Gennady Timchenko, a Russian oligarch and Putin associate subject to US sanctions, and Mr Putin's son-in-law, Kirill Shamalov, are Sibur stakeholders, said the Times, which based its report on files from Appleby, a prominent offshore law firm.

A Department of Commerce spokesman said Mr Ross "was not involved in Navigator's decision to engage in business with Sibur".

He added that Sibur had not been under sanctions when Navigator began its relationship with the publicly-traded firm and still was not.

According to the Times, Sibur said in a statement that any negotiations with Navigator over the years were carried out by its executives, not its major shareholders, and that "no meetings were held with Mr Ross."
Big name global firms such as Apple and Nike are among more than 100 multinational companies whose tax affairs are thrown into the spotlight.
A Nike spokesman said: "Nike complies with tax regulations and we rigorously ensure our tax filings are aligned with how we run our business, the investments we make and the jobs we create.
"Through employment, economic activity, and taxes paid, Nike is a significant contributor in many economies around the world."
The tax haven ventures of multinational companies in Africa and Asia that use shell companies in Mauritius and Singapore to cut taxes also feature, according to the ICIJ.
It gives details of how Isle of Man tax-avoidance structures are used by wealthy jet and yacht owners.