When the Panama Papers were released in 2016, they thrust a spotlight on the tax affairs of the rich and powerful.
Now 18 months later, the so-called Paradise Papers have yet again brought the matter under global scrutiny.
---
What information has been released?
The Paradise Papers is a database comprising around 13.4 million documents detailing the tax affairs of some of the wealthiest people and companies in the world.
The majority of the data comes from papers leaked by Appleby, a Bermuda-based law firm specialising in offshore accounts.
Nearly 100 media organisations were involved in sifting through the tranche of files, which were obtained by German newspaper Suddeutsche Zeitung and shared with the International Consortium of Investigative Journalists (ICIJ).
Their importance is underlined by the sheer profile of those included within them.
---
Where has this data come from?
Much of the new trove of files includes bank statements, emails and loan agreements from Appleby, a firm that helps clients set up in overseas jurisdictions with low or zero-tax rates.
Responding to the leak yesterday, Appleby said there is "no evidence" that it has done anything wrong.
Other records came from Asiaciti Trust, a family-run offshore specialist based in Singapore, and from 19 corporate registries maintained by governments in jurisdictions that draw the wealthy seeking privacy.
---
Who has been named in the documents?
U2 frontman Bono is among a line-up of high-profile celebrities to be named in the Paradise Papers.
It is alleged that he used a company based in Malta, a low-tax jurisdiction, to pay for a share in a shopping centre based in Lithuania.
Perhaps the biggest name to emerge from the list is the head of the British monarchy.
According to reports, around £10 million from British Queen Elizabeth's fund was paid into funds in the Cayman Islands and Bermuda between 2004 and 2005. A small part of the cash was traced to a lender that has previously been criticised for ripping-off poor customers.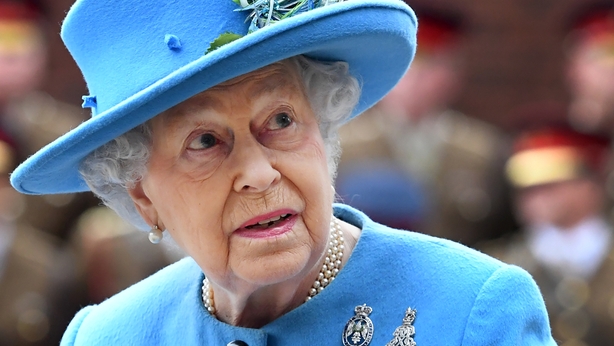 A spokesman for the estate said: "All of our investments are fully audited and legitimate."
US Commerce Secretary Wilbur Ross allegedly kept investments in a shipping firm with significant business ties to Russian President Vladimir Putin's inner circle.
International household names such as Nike and Apple also feature prominently in the list, highlighted for their alleged use of aggressive tax avoidance schemes.
The ICIJ reported that Silicon Valley investor and Russian citizen Yuri Milner got $191 million from VTB Bank, and invested that money in Twitter.
The leaked records also show that a financial subsidiary of Russian energy company Gazprom - official partner of the Champions League - funded a shell company that invested in a Milner-affiliated company that held roughly $1 billion dollars in Facebook shares shortly before its 2012 initial public offering.
The papers also question whether Everton football club has broken Premier League rules over ownership.
---
What is the difference between tax avoidance and tax evasion?
Tax avoidance involves companies and people using legal ways and following the rules to reduce their tax bill.
In contrast, tax evasion is an offence and involves illegal ways of paying less tax than required.
The papers claim major global companies have exploited offshore schemes to avoid tax.
---
What happens next?
Revelations from the Paradise Papers are likely to dominate international news bulletins for days to come.
In addition to the initial cache of data released last night, the ICIJ has promised further information will be made public throughout the week.
The ICIJ said this will include "stories on strategies used by multinational corporations to shift profits to low-tax jurisdictions," and an expose on "the world of private jets and yachts" owned in offshore tax havens by the planet's richest people.