Ibrahim Halawa's sister and father say they are amazed and delighted he has been released.
Mr Halawa called his father, Imam Hussein Halawa, late last night to tell him he was free.
Fatima Halawa said they thought he might have been released yesterday, but they had given up hope by 9pm.
She said they had gone to bed when they heard her father shouting with delight downstairs.
Imam Hussein said Ibrahim was shouting down the phone, "I'm free, father, I'm free".
Ms Halawa said going to sleep last night after hearing the good news "was the first time in four years we could sleep with no guilt, knowing that Ibrahim was safe".
Mr Halawa praised the Government for its work in securing Ibrahim's release, especially the Irish Ambassador to Egypt Seán O'Regan.
He said: "I feel very good. I would like to thank all the people that supported us in Ireland. It was a big, big support for me and my family.
"I would like to thank the Government, the Taoiseach, the Minister for Foreign Affairs, and the Ambassador [to Egypt. He did good work. All the time he stood with Ibrahim until he got out of the prison. I would like to thank him very, very much."
Imam Hussein Halawa thanks the people of Ireland and the Government for their support during his son Ibrahim's imprisonment in Egypt pic.twitter.com/twTJy6mqm5

— RTÉ News (@rtenews) October 20, 2017
Peter Greste, an Australian journalist who spent time in the same Egyptian prison as Mr Halawa, said he was absolutely overjoyed to hear of his release.
Speaking on RTÉ's Morning Ireland, Mr Greste said he got to know Mr Halawa well during the five or six months he was his cellmate.
He said: "I spent five or six months with Ibrahim in prison so I got to know him very well and recognised then there was nothing in the charges.
"Like us he was very much a victim of a political system and he deserved to be out as quickly as possible."
"It has taken far, far too long. So to know a guy I came to know so well in prison is at last released, is making me incredibly happy."
He also outlined the challenges that Mr Halawa can expect to face after prison as "life can never go back to what it was".
"You have to accept you and the world are both very different places to the one before. There can be a desire to put the clock back but I think that is a mistake."
He also said Mr Halawa has to understand for now he will be a public figure.
"He will draw a lot of comments and remarks and a lot of discussion about his situation. He needs to recognise that is the reality," Mr Greste said.
He also said the public needs to give him space and let him talk when he is "good and ready".
Peter Greste, who shared a cell with Ibrahim Halawa in Cairo, says Ibrahim will need 'space and time' when he returns home to Ireland pic.twitter.com/8YvB3HVVpR

— RTÉ News (@rtenews) October 20, 2017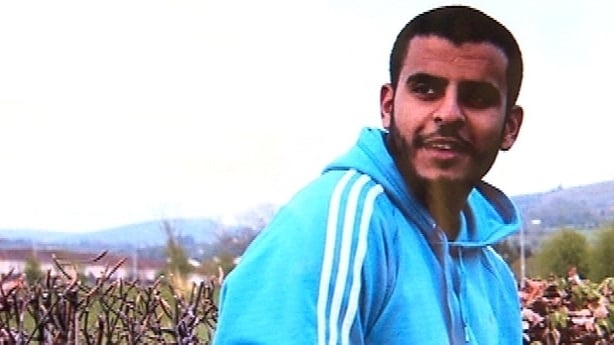 Separately, Ambassador O'Regan said that Mr Halawa was released at around 11pm Irish time last night.
Ambassador O'Regan said he and the Embassy team were providing Ibrahim with every appropriate support following his release.
In a statement this morning, Minister for Foreign Affairs Simon Coveney said: "I am delighted that Ibrahim has finally been released after his long and difficult ordeal, and that he will soon be able to return home and be reunited with his family.
"I know that Ibrahim and his family have asked for privacy during this time and I hope that this will be respected. Ibrahim has been through a lot, and I think we all need to give him the time and space that he needs.
"On behalf of the Government, I want to make clear that all appropriate ongoing support that Ibrahim requires in the period ahead will be available to him.
"I would like to take this opportunity today to express on behalf of the Government my appreciation to the hardworking team in my Department's consular directorate, and also and especially to our ambassador in Cairo, Sean O'Regan, his predecessors and their team, for all that they have done, and are continuing to do, to support this Irish citizen and to work to ensure his safe return home to Ireland."
"This is a great moment for Ibrahim and his family - a moment for celebration, and a moment for savouring freedom, and I want to wish Ibrahim Halawa and his family all health and happiness for the future."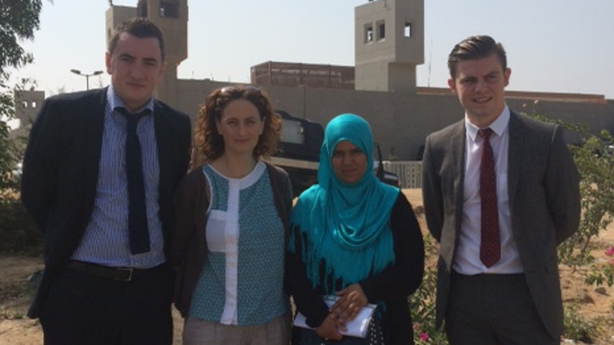 Sinn Féin MEP for Dublin Lynn Boylan has described her delight for Mr Halawa at his release from prison, and "particularly for his sisters and mother" who campaigned for his freedom.
Also speaking on RTÉ's Morning Ireland, she said it was great that Mr Halawa was now a free man after four years in prison.
Ms Boylan had campaigned to have his case raised at a European level and has worked with the Halawa family.
She described his sisters as "phenomenal", and commended their energy in never giving up the campaign to have their brother released.
Ms Boylan said there was huge upheaval for them over the last four years, saying "their lives were turned upside down".
"Most people have been really supportive of Ibrahim Halawa. The amount of messages I've got last night. I am sure it's the same for his family, messages of support," she said.
"Even when Ibrahim was acquitted the number who contacted, offering their services, whether that was counselling or through respite care, to say anything we can do to help this young man who has been denied four years of his life."
Meanwhile, Minister for Children Katherine Zappone has said "today is for celebrating".
In a statement, she said: "The moment which all of us have waited for has finally arrived and Ibrahim is free."
Fianna Fáil spokesperson on Foreign Affairs and Trade, Darragh O'Brien said: "As part of a cross-party delegation, I had the opportunity to visit Ibrahim in prison some months ago and I am glad that this long, challenging and arduous journey for Ibrahim and his family has finally come to an end.
"Ibrahim's family, friends and particularly his sisters tirelessly campaigned for his release and we must now ensure that Ibrahim is returned to Ireland as soon as feasibly possible so he can be reunited with his loved ones."