Minister for Housing Eoghan Murphy has requested that all local authorities urgently review multi-storey social housing units to ensure that early warning systems, including alarm and detection systems and means of escape including corridors, stairways and emergency exists are fully functional and in place.
Mr Murphy's actions follow concerns here after the Grenfell Tower fire in London in which at least 30 people died, with the death toll still expected to rise significantly.
Mr Murphy, who was appointed to his ministerial post in new Taoiseach Leo Varadkar's Cabinet on Wednesday, said one of his first priorities has been to take immediate action to ensure life safety for all citizens living in flats and apartments in Ireland.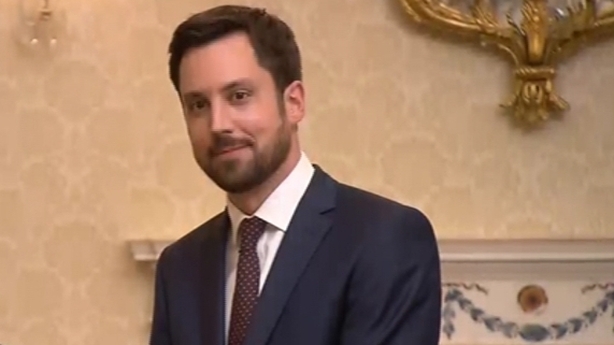 In terms of raising awareness, the Minister has requested that the Residential Tenancies Board notify all landlords of their responsibilities and obligations as landlords.
Minister Murphy, through the Building Control Management System has requested that a notification be issued to all 52,000 registered users  including builders, assigned certifiers, designers and owners to remind them of their obligations in relation to compliance with the building regulations.
In addition, he has requested that the management board of the National Directorate for Fire and Emergency Management convene and assess the readiness of the fire authorities to respond to emergencies.
Mr Murphy said the actions should be taken even though Irish "standards and controls are among the best in Europe and there is no known immediate cause for concern". 
An expert in surveying, meanwhile, has said that the "catastrophic" disaster is something he fears could happen in Ireland.
Speaking on RTÉ's Morning Ireland, Kevin Hollingsworth, a chartered surveyor and Director at Omega Surveying Services, said he is hugely concerned with the system of self-certification that has been in place in Ireland since 1992.
"It is a wrong path. All sub-standard buildings we have in Ireland, it is only a matter of time before they come out."
Through his work Mr Hollingsworth has been focusing on housing developments in Ireland and has found similar issues in multi-unit developments and apartment blocks.
"The issues found are common in all of those 29 developments … non compliance with fire safety, breaches in compartition of common areas, and there is widespread non-compliance with the approved fire safety certs."
Highlighting a particularly serious issue at one apartment block, Mr Hollingsworth said: "When we took off the socket in one apartment, I could have pushed the socket into the adjoining property. Between apartments there is meant to be enough layers of plaster board to provide for one hour fire resistance."
He said houses are a slightly lower risk as they only share a parting wall and normally services do not run through that parting wall.
Mr Hollingsworth said he sees a lot of developments are being remediated either because they have been warned by the fire service or to prevent their property being evacuated.
He is concerned that there are people who do not know and have not looked at their property or discovered anything and the issues remain dormant.
In 2011 the Priory Hall apartment complex near Donaghmede in north Dublin was evacuated due to a fire risk, forcing 256 residents to leave their homes.
Fire Officer Donal Casey told a court hearing into the evacuation order that because of defects in the external walls, fire could spread through an entire block within minutes.
Dublin City Council carried out major refurbishment work on the complex in 2013, including new fire safety systems.
Longboat Quay in Dublin's docklands hit the headlines in 2015, when up to 900 residents were told they would have to leave due to serious fire safety issues.