The first victims of the Manchester bomb attack have been named, with an eight-year-old girl among the dead.
Saffie Rose Roussos was one of the 22 people who died in the attack at Manchester Arena during a concert by pop singer Ariana Grande.
In a statement released through Lancashire County Council, Tarleton Community Primary School headteacher Chris Upton said: "News of Saffie's death in this appalling attack has come as a tremendous shock to all of us."
"The thought that anyone could go out to a concert and not come home is heartbreaking."
Mr Upton said: "Saffie was simply a beautiful little girl in every aspect of the word. She was loved by everyone and her warmth and kindness will be remembered fondly. Saffie was quiet and unassuming with a creative flair.
"Our focus is now on helping pupils and staff cope with this shocking news."
Georgina Callander, 18, also died in the attack.
Her college, Runshaw College in Leyland, Lancashire, spoke of its "enormous sadness" after hearing of her death.
A spokesman said in a statement that Georgina was on the second year of her health and social care course, and was a former student at Bishop Rawstorne Church of England Academy.
"Our deepest sympathies, thoughts and prayers go out to all of Georgina's family, friends, and all of those affected by this loss," the college said.
"We are offering all available support possible at this tragic time, including counselling with our dedicated student support team."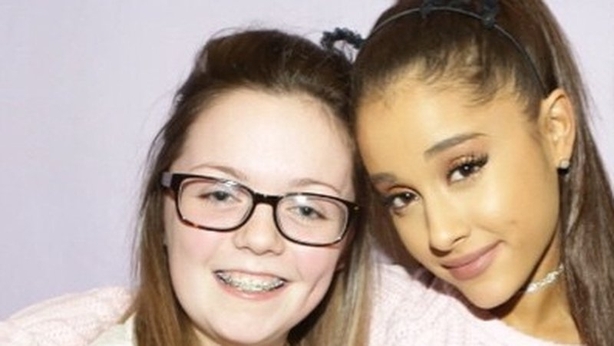 Tributes were also paid to a 26-year-old man from Bury who is believed to have died in the bomb attack.
Friends of John Atkinson set up a fund for his family.
Mr Atkinson's Facebook account has been "memorialised", a process only made possible by verified family members contacting Facebook directly.
One close friend wrote that her "whole body feels numb" after learning the news this morning.
"I am devastated one of our friends lost his life last night in the MEN bomb attack," wrote another.
"We all grew up together and we are heartbroken."
---
LIVE: Developments from Manchester
Thousands gather in show of solidarity
Manchester: What we know so far
President Higgins condemns 'cowardly' attack in Manchester
---
Meanwhile, hundreds of people are desperately searching for loved ones in the aftermath of the attack.
Parents, relatives and friends are frantically trying to contact people still missing after the explosion, flooding social media with images as they try to track them down.
Thousands of teenagers were inside the arena for the concert by Ariana Grande last night.
Facebook has activated its safety check feature so people can let loved ones know they are safe, and an emergency helpline, 0161 856 9400, has been set up for those searching for loved ones.
Two hotels near the arena, the Holiday Inn and Premier Inn, both took in stranded children in the immediate aftermath and looked after them overnight.
Among those searching for their child was Charlotte Campbell, who has not heard from her 15-year-old daughter Olivia since the attack.
Ms Campbell, who lives in Manchester, told BBC Radio 4's Today programme: "I last had contact with her at 8.30pm last night.
"She was at the concert, she'd just seen the support act and said she was having an amazing time and thanking me for letting her go."
Ms Campbell said Olivia was with her friend Adam who has been found and is in hospital.
Ms Campbell said she had been at home "phoning everybody, hospitals, police, all these centres that the children have been put in".
"Her dad is actually in Manchester looking for her. I've got friends out looking for her, I've got people I don't even know out looking for her."
Please...please reetweet. Looking for my daughter and her friend . Laura Macintyre and Eilidh Macleod #manchesterattack pic.twitter.com/1N0cikPQEf

— micheal macintyre (@leanish8) May 23, 2017
The families of two girls from Scotland's Western Isles missing after attending the concert have issued appeals on social media.
Family members said Laura MacIntyre and Eilidh MacLeod, from Barra, had not been heard from since the explosion.
Laura's father Michael MacIntyre posted an appeal on Twitter, saying: "Please ... please reetweet.
"Looking for my daughter and her friend. Laura Macintyre and Eilidh Macleod #manchesterattack."
Eilidh's aunt Margaret MacNeil wrote on Facebook: "Please please please share!
"My niece and her friend were at the Ariana Grande concert tonight and there has been no contact since the explosion.
"Please let us find the girls safe and well. They are Eilidh MacLeod and Laura MacIntyre."