Former master of the Coombe Hospital Professor Chris Fitzpatrick has stood down from the project board of the National Maternity Hospital in support of Dr Peter Boylan.
He said he shared reservations expressed by Dr Boylan, who resigned from the National Maternity Hospital board yesterday, in relation to the proposed ownership and governance of the new hospital.
Dr Boylan had been critical of the fact that the Religious Sisters of Charity is to be given ownership of the new €300m taxpayer-funded National Maternity Hospital because it owns the land on which it is to be built on the St Vincent's Hospital campus in Dublin.
Prof Fitzpatrick said it is absolutely critical that there is absolute separation between church and medicine, especially when it comes to female reproductive healthcare.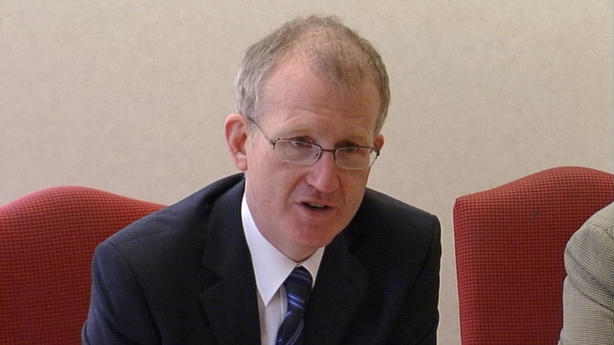 In a letter accompanying his resignation note, Prof Fitzpatrick said it was "wholly inappropriate in 21st century pluralist, secular Ireland that the ownership" of this publicly-funded women and infants' hospital "should be entrusted in any shape, way or form to a religious organisation - of an denomination".

He said a religious link would be "deeply insensitive" and would also "have the potential to erode public confidence" in clinical services.
Prof Fitzpatrick said "owners have a certain responsibility for what happens on their property".
He said that, despite assurances of the contrary, to believe that the arrangement "could never lead to a conflict of interest between the ethos of the owners and their nominees/representatives on the Board and clinical practice is wishful thinking".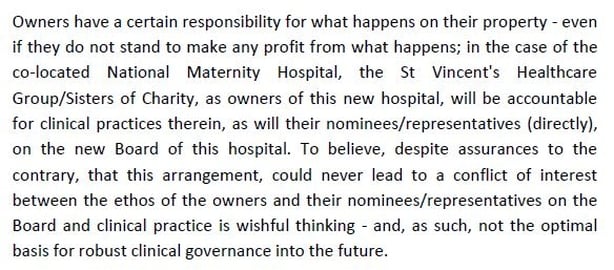 However, Prof Fitzpatrick said it is absolutely essential that the National Maternity Hospital co-locates to St Vincent's as planned and said that nothing should derail or decelerate the project.
Speaking on RTÉ's Today with Sean O'Rourke, he said: "There is an opportunity to resolve the problem" as it is of "national significance" as the first maternity hospital being built this century.
Prof Fitzpatrick says he thinks a Catholic ethos will prevail at the NMH pic.twitter.com/whgNzvuMcp

— RTÉ News (@rtenews) April 28, 2017
But he said there is "sufficient ambiguity in the composition of the board" that he says will guarantee division and confusion.
"This is not the way to run a maternity hospital", he said, referring to it as a "compromise governance model".
The Chairperson of the Association for Improvements in the Maternity Services Ireland has said it is vital that there is clarity that the new maternity hospital will provide all the services that a 21st Century maternity facility should provide.
We need your consent to load this rte-player contentWe use rte-player to manage extra content that can set cookies on your device and collect data about your activity. Please review their details and accept them to load the content.Manage Preferences
Speaking to RTÉ's Six One, Krysia Lynch said that clarity is needed from the Sisters of Charity.
She said the Government must put up its hands and realise that it does not have a mandate to have a State-church partnership in funding the health service.
Ms Lynch said the memorandum of understanding released this week does not give the required assurances as various members of the Catholic Church have pointed out that under no circumstances could procedures such as abortion and IVF and other procedures that go directly against Catholic ethos, be carried out in a hospital owned by the Sisters of Charity.
Ms Lynch said the Sisters of Charity are being put in a very difficult position to be expected to enable such types of procedures.