Archbishop Diarmuid Martin has said that the church's commitments, in relation to the compensation they owe to abuse victims, cannot be reneged upon.
Since last week's confirmation of significant quantities of human remains at a former mother and baby home in Tuam, there has been a renewed focus on the history of religious institutions across Ireland.
A report from the Comptroller and Auditor General's this week showed that 18 religious orders have paid just 13% of the €1.5bn fund for victims of institutional abuse.
Speaking after mass at the Pro-Cathedral this evening, Dr Martin said: "I have no information on who has paid what, but if commitments have been made, then the first thing is they have to be paid.
"This commitment were made to children and their mothers, and in the gospels, children are identified with the kingdom of god and to maltreat children is renouncing that, and refusing to recognise that.
We need your consent to load this rte-player contentWe use rte-player to manage extra content that can set cookies on your device and collect data about your activity. Please review their details and accept them to load the content.Manage Preferences
"People say when these things happen, well times were different, but the message of Jesus Christ by its nature is different and should always challenge the church if its involved in anything, to be providing only the best.
"There are many, many instances before you get to the Pope. I'm making this very clear, that commitments that were made, you can't renege on them," said Dr Martin.
In his homily, Archbishop Martin said the difficult issues of the past were not something that the church can wallpaper over.
"The sad facts which are once again emerging into light around the way children and mothers were treated in church-run institutions lead us once again to challenge the church in Ireland to a deep self-examination and repentance.
"It is not something that can be wallpapered over or interpreted by clever spin-doctors. Everything must be done to enable the truth to emerge," said Dr Martin.
This is the second statement from a senior cleric on the church's responsibilities. Yesterday, the Catholic Archbishop of Tuam called for a detailed examination of the role of the Church and the State in the running of mother and baby homes.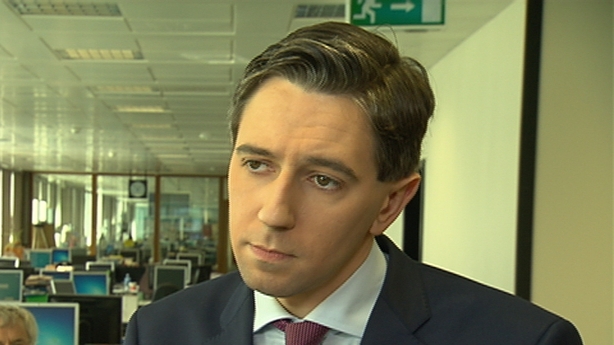 Earlier today, Minister for Health Simon Harris (above) said Pope Francis needs to tell religious orders to make their financial contribution.
Speaking on RTÉ's The Week in Politics, Mr Harris said the Government would now look at every legal tool at its disposal to ensure the religious orders pay more of the €1.5bn compensation bill.
To date religious orders have contributed just 13% to the compensation fund.
This contribution is underpinned by an agreement with 18 religious orders negotiated by former Fianna Fáil minister Michael Woods in 2002.
Fianna Fáil TD John McGuinness said today he does not believe that agreement was the best one for the State and it may not be legally watertight.