The Policing Authority has expressed confidence in Garda Commissioner Nóirín O'Sullivan and senior garda management.
In a statement this afternoon, the authority said it is satisfied with garda management's ability to do its important, challenging, and difficult job.
Ms O'Sullivan is due before the authority again next week.
The Secretary General of the Department of Justice has written to the Commissioner asking her to address the six questions posed by Sergeant Maurice McCabe.
Minister for Justice Frances Fitzerald has told the Dáil that she wanted to facilitate Sgt McCabe in getting answers to his questions as much as possible. 
In a statement last week, Sgt McCabe and his wife said they want simple answers to a number of questions: 
Did a meeting or phone conversation with a senior Garda as sought by the HSE (in relation to the abuse claims) in August 2013 take place? 
 
Who was/were the Garda(í) who made/received phone calls to/from the HSE counsellor concerning the false rape offence allegation? 
 
Who interviewed the alleged victim in respect of that allegation in May 2014, as claimed by her solicitor? 
 
Was any of the foregoing Garda activity reported or recorded within An Garda Síochána?
 
Was any of the foregoing Garda activity notified formally or informally to senior Gardaí at Commissioner level, and if not why not?
 
Was any decision made not to inform Maurice Mc Cabe of the making of the 2013 allegation, and if so why and by whom?
McDowell says Garda Commissioner should stand aside
Former justice minister and attorney general Michael McDowell has said there is no reason why the Government should not ask the commissioner to stand aside while the inquiry into the treatment of garda whistleblowers is under way.
Speaking in the Seanad, he said: "There is no reason at all for the Government to commit that the garda commissioner should remain in position, and she must step aside temporarily for the duration of the tribunal until it has reported, or permanently".
We need your consent to load this rte-player contentWe use rte-player to manage extra content that can set cookies on your device and collect data about your activity. Please review their details and accept them to load the content.Manage Preferences 

The Independent Senator added that the "determination that the commissioner should remain in place during the tribunal is neither fair, nor appropriate nor defensible".
A tribunal of inquiry is being held to determine whether there was a smear campaign against Sergeant Maurice McCabe, orchestrated by high level gardaí. 
The Cabinet agreed the terms of reference this morning and Minister for Finance Michael Noonan said he expects the motion to be passed by the Dáil and Seanad today.
Mr Justice Peter Charleton has agreed to lead the tribunal and expects to have his work completed in nine months.
Senator McDowell has been providing legal advice to Sgt McCabe.
Sen @GCraughwell -Garda Commissioner must take a neutral position as we enter tribunal & only neutral position is to step down' @rtenews

— Conor McMorrow (@ConorMcMorrow) February 16, 2017
Independent Senator Gerard Craughwell has also joined the calls for Commissioner O'Sullivan to step aside.
Speaking in the Seanad, he said, "There is no question about the presumption of innocence. Everybody is presumed innocent until they are proven guilty. But the Commissioner must take a neutral position as we enter into this tribunal.
"And the only neutral position she can take is to step down and step aside while the tribunal takes place.
"You have one of her most senior officers who will appear in front of the tribunal  in uniform and will tell a story directly opposing the story she will tell".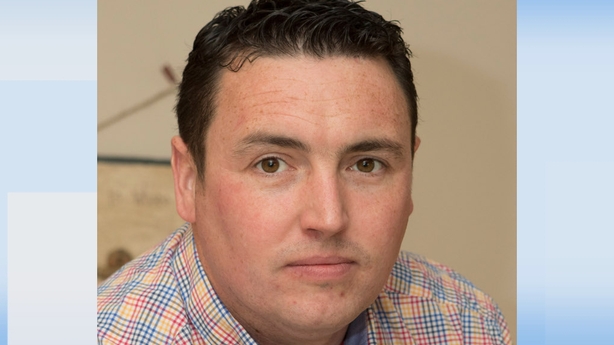 Harrison welcomes inclusion in inquiry
Garda Keith Harrison, one of the whistleblowers who is included in the tribunal of Inquiry, has welcomed his inclusion after what he described as a "long and difficult battle" to have his complaints investigated.
In a statement issued by his solicitiors, Gda Harrison said he trusts the inquiry will establish the truth.
Gda Harrison thanked all those who supported him and added that he will be making no further comment.
Maurice McCabe 'probably would not do it all again'
Sgt McCabe has said if he could turn back time he "probably would not do it all again" because of how he was treated during "eight years of constant abuse." 
In an interview with Cavan's Anglo-Celt newspaper, Sgt McCabe said the latest revelations involving Tusla and the gardaí are "just vile".
Sgt McCabe said he did not not mind how long the inquiry into his treatment takes as long as the truth is revealed.
"No, it does not really matter, once it is got at. We need a lot of answers to our questions."
Asked by the newspaper if he would do it all again if given the choice, he replied:
"Oh, probably not, probably not, because of what they did to me. I did not do anything to them, they did it to me," he said in the interview with reporter Sean McMahon.
"We just want it to finish and let us go back to live our lives, the way we did eight years ago."