The terms of reference have been published for the Commission of Investigation which is being established to investigate allegations that there was an organised campaign against whistleblowers at the highest levels of the Garda.
Judge Peter Charleton will investigate claims made under protected disclosure legislation by the former head of the Garda Press Office Superintendent Dave Taylor to the effect that he was told by former commissioner Martin Callinan and his then deputy Nóirín O'Sullivan, to brief the media that claims made by Sergeant Maurice McCabe were motivated by malice and revenge and had no substance.
He will also investigate Supt Taylor's allegation that he was told to draw journalists' attention to an allegation of criminal misconduct against Sgt McCabe.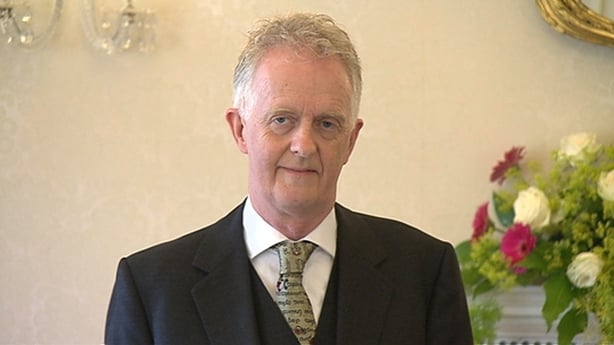 Mr Justice Charleton will also examine records of all mobile phone use by Supt Taylor, former commissioner Callinan and Commissioner O'Sullivan over the relevant period, from 1 July 2012 to 31 May 2014 .
Another heading sees Mr Justice Charleton investigating whether Commissioner O'Sullivan was involved in leaking to RTÉ an account of the O'Higgins Commission report which branded Sgt McCabe a liar and irresponsible.
McCabe calls for public statement from O'Sullivan
He will also examine whether a meeting took place between Mr Callinan and Fianna Fáil TD John McGuinness in January 2014.
It is alleged the meeting took place in the car park of Bewley's Hotel, Newlands Cross, Co Dublin.
Mr McGuinness has already claimed Mr Callinan had spoken disparagingly about Sgt McCabe at such a meeting.
The terms arise from recommendations of an earlier report from retired judge Iarfhlaith O'Neill which found that two protected disclosures were allegations of serious wrongdoing, but these claims were vigorously denied by those against whom they were made.
The O'Neill report will be published in redacted form tomorrow.
Following the publication of the terms of reference, An Garda Síochána issued a statement saying it "welcomes and will co-operate fully with the Commission of Investigation chaired by Mr Justice Peter Charleton so that the truth and facts are established."