The Olympic Council of Ireland has appointed auditors Grant Thornton to conduct an independent review of its handling of ticketing arrangements for the Rio Olympics.
Submissions will be taken from athletes and their families on their experience of ticketing allocation and availability arrangements for Rio 2016 as part of the review.
The terms of reference for the review have also been announced.
In a statement, the OCI said the review is intended to be finished by Monday 10 October.
At that point it will be given to Judge Carroll Moran to consider as part of his State inquiry into the controversy.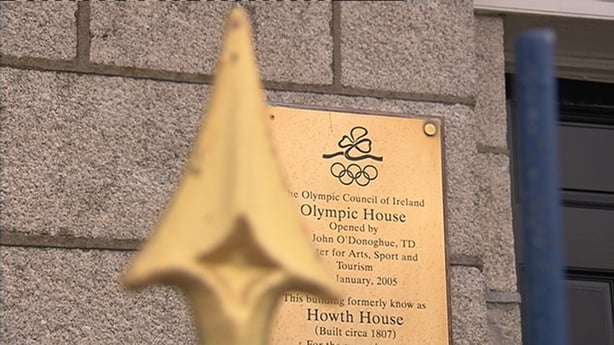 Meanwhile, police in Brazil have concluded interviews with two OCI officials as part of their investigation into the distribution of tickets.
After four hours meeting with Rio police, OCI officials Kevin Kilty and Stephen Martin left police headquarters with police officers saying they had never been anything other than important witnesses.
A judge will now issue the official decision, as per local law, on returning their passports.
Police said the men helped put the jigsaw together because of their roles in the OCI, a body they held Pat Hickey to be in charge of and aware of ticket sales.
Mr Hickey has temporarily stood aside as OCI president during the investigation into the alleged mis-selling of tickets allocated to the OCI.
He is currently being held in a maximum security prison.
Mr Kilty and Mr Martin did not comment to waiting press as they left the meeting with police, apart from saying they had fully co-operated with police.
Afterwards, Inspector Ronaldo Oliveira told journalists that the "testimonies were very good, they fully collaborated with the investigations".
"We are going to put together other evidence and emails. Then we will decide whether to solicit the return of their passports. At this point, there is a good chance they will be returned," he said.
The inspector said that investigations would continue. He said further actions could be expected, as soon as next week.
Interpol has been informed of the cases.
Police also spoke of the possibility of more people being involved in the alleged ticketing scheme.
"It is possible that there are new players involved."
He would not confirm whether such people are Brazilian or of other nationalities.