France's National Assembly has voted to extend the country's state of emergency for six months following last week's killing of 84 people in Nice.
The state of emergency has been in place since the Paris attacks in November.
The extension would see the emergency security measures - which give the police extra powers to carry out searches and place people under house arrest - remain in place until the end of January 2017.
It is the fourth time that parliament has proposed prolonging the state of emergency, and the move now needs to be approved by the Senate.
President Francois Hollande had last Thursday announced a plan to lift the emergency measures, but he changed tack hours later after a man drove a lorry through a crowd leaving a Bastille Day fireworks display in Nice, killing 84 people in an attack later claimed by the so-called Islamic State group.
Mr Hollande's Socialist government has been under heavy criticism for its response to extremist attacks.
Last week's attack was the third deadly assault in 18 months for which the so-called Islamic State militant group has claimed responsibility.
Tunisian Mohamed Lahouaiej Bouhlel drove a truck into crowds celebrating Bastille Day in the attack on 14 July in the Riviera coast resort.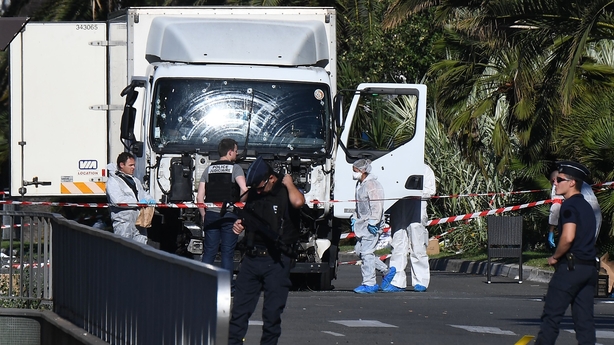 He killed 84 people before he was shot dead by police.
Prime Minister Manuel Valls, who was jeered by crowds at a remembrance ceremony and criticised by political opponents over the attack, called for national unity as he presented the emergency rule bill overnight.
"We must remain united and focused because we must be strong in the face of this threat," he said.
"Populism stalks us, ready to pounce at any opportunity, to blow on the embers of discord and exacerbate divisions, as every new division makes us more vulnerable," Mr Valls said.
The emergency regime, due to be examined by the upper house Senate later today before becoming law, allows police to search homes and arrest people without prior consent from judges.
It also allows them to tap computer and phone communications more freely.
Emergency rule has been in place since the attacks on Paris last November in which Islamist militants killed 130 people.
That attack followed one in January 2015 in which gunmen killed journalists working for Charlie Hebdo, a satirical publication targeted over cartoons mocking Islam.