Scottish leader Nicola Sturgeon got a "sympathetic" hearing in Brussels on Wednesday as she pleaded her case for Scots to stay in the EU, showing how Britain's vote to leave the bloc could splinter the United Kingdom.             
But she drew a rebuff from Spain and a mixed response from European officials.             
EU leaders met for the first time without Britain.
Outgoing Prime Minister David Cameron flew home after briefing his 27 peers yesterday evening on last week's referendum defeat.             
Pro-independence Scottish First Minister Sturgeon has said that Scotland, where voters backed staying in the EU by a near 2-1 majority, must not be dragged out of the EU against its will.             
She wants to negotiate directly with Brussels to protect the membership rights of Scots - and is open to a new independence referendum if that is the only way to keep Scotland in the bloc.             
But Spanish Prime Minister Mariano Rajoy, struggling to prevent the autonomous region of Catalonia from breaking away, said the Spanish government would oppose any EU negotiation with Scotland.              
"If the United Kingdom leaves, Scotland leaves," he said after the first meeting of the 27 EU partners without Britain.             
Ms Sturgeon, pointedly referring to Mr Rajoy as "acting" premier following the unclear outcome of Sunday's Spanish election, said she was not at all surprised to hear such "starting positions" from Spain and she was well aware of the difficulties.             
"We are very early in this process," she told reporters, stressing that her priority was to have Scotland's voice heard.
"I have been heartened today to hear a willingness to listen."             
A spokesman for Jean-Claude Juncker, the EU Commission chief who irked some European diplomats by meeting Ms Sturgeon at such a critical time in EU relations with London, stressed that he had listened but would not interfere in British domestic politics.             
The 27 EU leaders sent a firm message to London that there would be "no negotiations of any kind" on future trade relations until the UK officially triggers the EU treaty's exit clause.             
"This should be done as quickly as possible," they said in a joint statement.             
In a clear warning to Britain's Leave campaigners, added at the last minute, the 27 also said that access to Europe's prized single market "requires acceptance of all four freedoms" of movement for goods, capital, persons and services.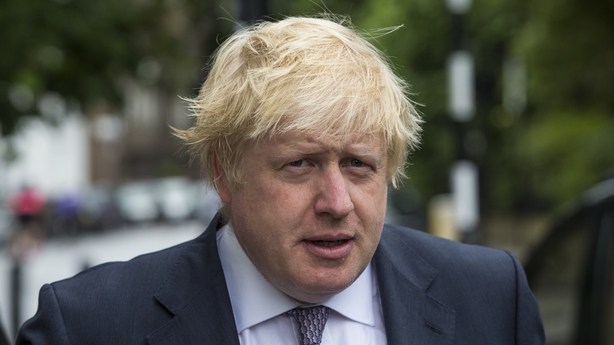 Leave campaigners such as former London Mayor Boris Johnson, a favourite to succeed Mr Cameron as Conservative Party leader and prime minister, have said they want free access to the EU common market, but would retain the right to control migration.
Mr Cameron, who campaigned to stay in the EU and announced he would step down by October after he lost last week's referendum, said yesterday that Britain's future relations with the bloc could hinge on its willingness to rethink free movement of workers, which he blamed for the referendum result.             
There has been a surge in sympathy in many parts of Europe for the 5.5 million Scots, whose strong vote to stay in the EU was overridden by the English, who outnumber them ten to one.
Britain as a whole voted 52-48 percent to leave.
But countries like Spain that have dealt with regional separatism are strongly opposed to any direct EU talks with Scotland.
Back in London, Mr Cameron told Parliament negotiations had to be carried out by the United Kingdom as a whole.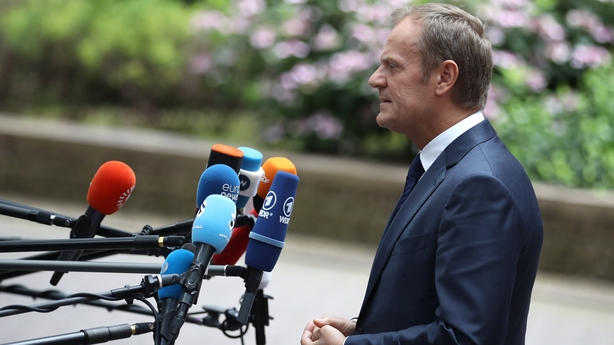 European Council President Donald Tusk, the chairman of the summit of EU leaders, pointedly declined Ms Sturgeon's request for a meeting.
Nonetheless, Ms Sturgeon prevailed upon Taoiseach Enda Kenny to remind leaders of Scotland's wishes.             
Officials from some EU states called Mr Juncker's decision to meet Mr Sturgeon a provocation designed to raise pressure on Britain to give formal notice to quit.
He rejected such suggestions.             
"Scotland has won the right to be heard in Brussels," Mr Juncker told a news conference. A spokesman said after the two met that he had listened to Ms Sturgeon but stressed the issue must be dealt with in the context of UK constitutional affairs.             
Officials briefed on talks Ms Sturgeon held with senior figures in the European Parliament said she discussed whether there was any legal way that a breakaway Scotland might somehow remain in the EU once the United Kingdom completed its so-called Brexit.             
EU officials stressed, as they did before Scots voted against independence in a 2014 referendum, that Scotland could not apply to join the Union until it was a sovereign state.
Senior officials dismissed the notion that Scotland could take over the empty British chair at the European Council table.             
Ms Sturgeon has raised the prospect of the Scottish parliament trying to block Brexit legislation to keep the entire United Kingdom in the EU, but has also said she believes a new referendum on Scottish independence is now highly likely.
With the EU facing years of uncertainty in negotiating the withdrawal of its second-biggest economy, the Scottish factor is a complication most governments would rather avoid.             
"This is a way of putting pressure on London to trigger the exit clause," a senior official in one EU government said of EU efforts to bounce Britain to the negotiating table, while Mr Cameron has insisted only his successor will set the clock ticking on a two-year deadline to withdrawal.             
The leaders launched a period of political reflection, with their next informal meeting set for September in Bratislava, culminating in a set of reform proposals to get a better grip on migration, bolstering security and creating jobs and growth.             
"Europeans expect us to do better when it comes to providing security, prosperity as well as hope for a better future. We need to deliver on this, in a way that unites us, not least in the interest of the young," a joint statement of the 27 said.             
Belgian Prime Minister Charles Michel called the British vote a wake-up call for Europe and said: "It's important to have this meeting of 27 because it will show the unity of the 27."             
But officials said that facade of unity was punctured in the meeting by calls from Poland and the Czech Republic for the EU to do less and return more powers to national capitals.
Both countries' foreign ministers have called for Mr Juncker to step aside after the Brexit vote - a suggestion he brushed aside.             
Mr Juncker earlier challenged Mr Cameron's explanation of the referendum defeat, saying successive British leaders had engaged in "Brussels bashing" and should not be surprised if their citizens had believed them.             
German Chancellor Angela Merkel doused any hopes that Britain might yet reverse its decision, warning after the dinner with Mr Cameron against "wishful thinking".             
While she persuaded fellow leaders to give Britain more time to hand in its formal notice to quit, Ms Merkel said Britain could not drag out the process endlessly.
She made clear that a new government would not be allowed to "cherry-pick" the parts of EU membership benefits that it liked.