Gardaí investigating the disappearance of Philip Cairns are appealing for the people who left his schoolbag in a laneway near his home almost 30 years ago to contact them.
Gardaí believe two or possibly three children may have been coerced into placing the bag where it was found and that it may "now be playing on their minds".
Investigators are appealing to them as adults - two or possibly three women - to now come forward.
Speaking at a press conference in Dublin, lead investigator Supt Peter Duff said: "From our recent enquiries I believe there are people who were young at the time and may have information in relation to Philip's school bag and for whatever reason did not come forward.
"I am conscious that following the passage of time and changing circumstances that these people may now be in a position to assist us.
"I want to reassure anyone who comes forward that they will be treated sensitively and discreetly by investigating gardaí."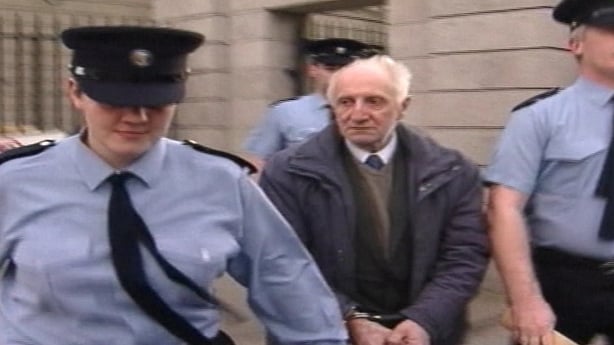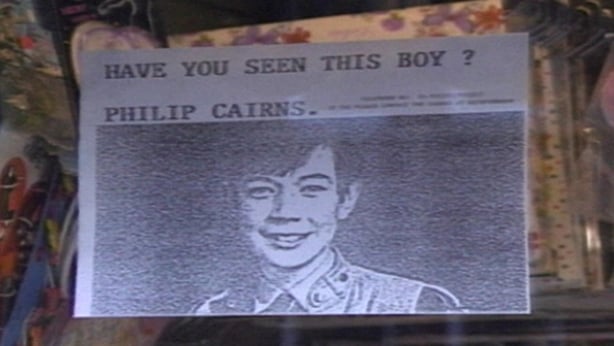 Over 160 new lines of inquiry have been opened since a woman came forward last month and told gardaí she saw convicted paedophile Eamon Cooke attack the 13-year-old boy.
Cooke, who died earlier this month aged 79, confirmed to gardaí during recent interviews in a hospice that he knew Philip in the context of offering to bring and show children his radio station.
A woman, who was a child at the time of Philip's disappearance, told gardaí that Cooke struck the schoolboy with an implement at his Radio Dublin studios and may have killed him.
Detectives believe the woman to be credible, and have commended her courage in coming forward.
Gardaí said victims in many cases only come forward when they feel safe after an abuser has died.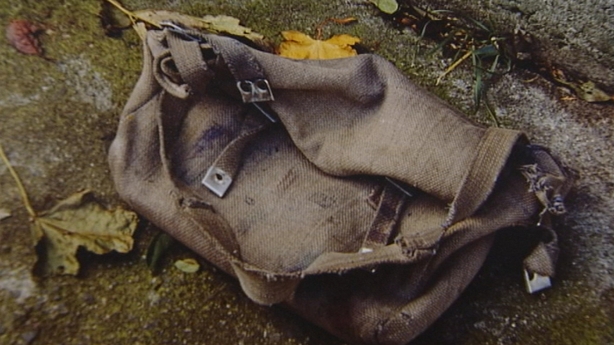 Philip disappeared on the afternoon of 23 October 1986 while walking back to Coláiste Éanna where he had been a first-year student for just over a month.
Six days later his schoolbag was found dumped in a laneway yards from his home on the Ballyroan Road in Rathfarnham.
Gardaí appeal to those who placed Philip Cairns' schoolbag in laneway 30 years ago to make contact https://t.co/MIIr07V0ke

— RTÉ News (@rtenews) June 15, 2016
Supt Duff also said it was important for the sake of the Cairns family that this matter is brought to a conclusion.
He added that the family are being kept fully informed and are coping quite well.
Over 40 gardaí are now pursuing new lines of inquiry.
Gardaí believe there are people with specific information on Philip Cairns which 'may lead' to a possible search https://t.co/pBRY53Ni2G

— RTÉ News (@rtenews) June 15, 2016
Supt Duff concluded: "I am again appealing to anyone who has information in relation to Philip's school bag and have yet to come forward, to contact Rathfarnham Garda station on 01 666 6500, the Garda Confidential Line on 1800 666 111 or any Garda station."